Latin Players Dominate Baseball's Suspensions — Again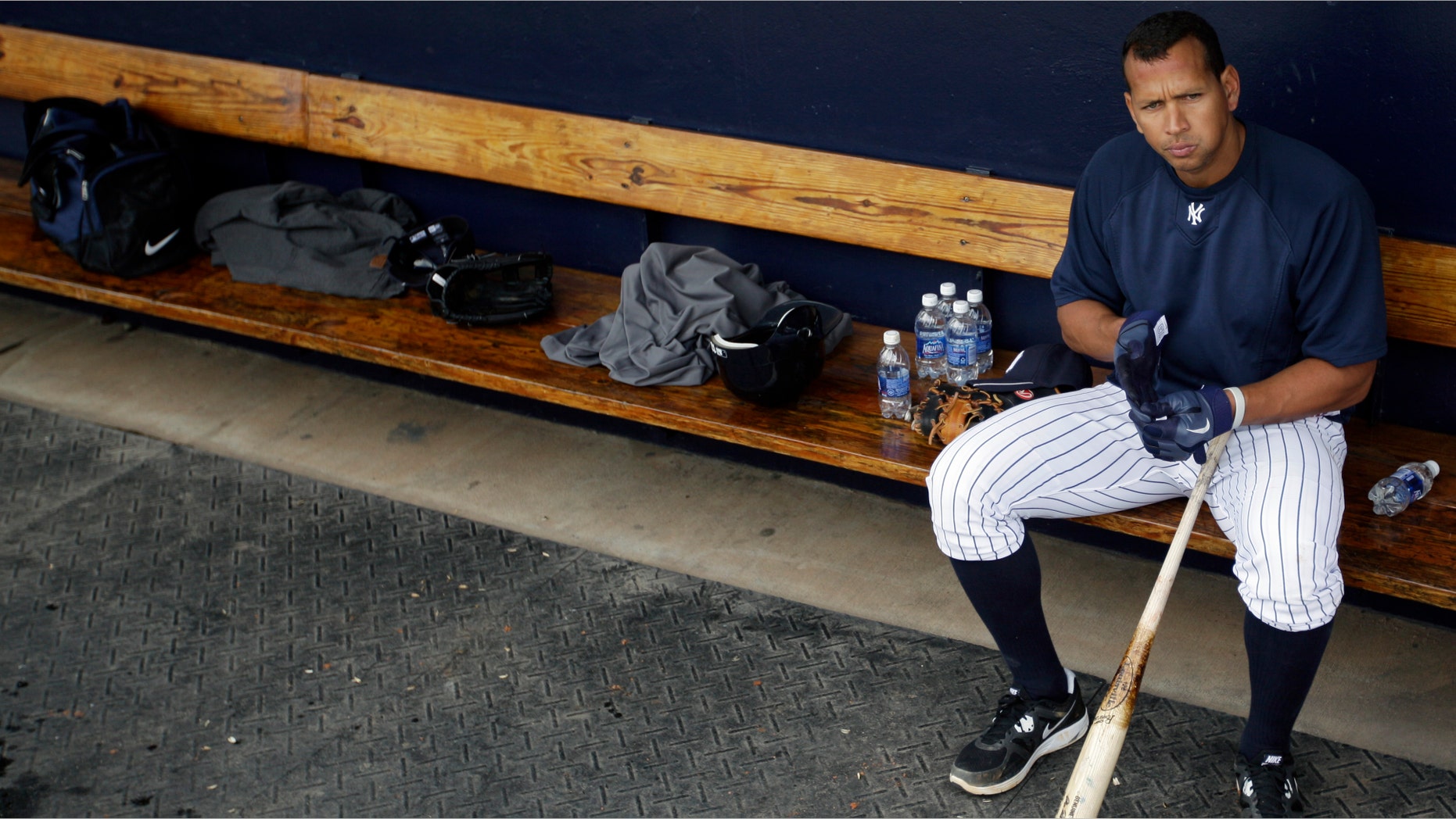 During ESPN's broadcast of the Los Angeles Dodgers versus the St. Louis Cardinals game the other night, the announcers repeatedly called Major League Baseball's suspension of 13 players for their relationships with the South Florida anti-aging clinic Biogensis a historic day for the game. None of the now-suspended players actually failed an MLB drug test. Rather, all of the players — except New York Yankees third baseman Alex Rodriguez — accepted their punishments after being confronted with allegedly overwhelming evidence of buying and/or using PEDs. Hence, this line of argument goes, the tide has finally turned; baseball can at last police itself and even a contingent of other pro players are supporting these actions after decades of turning a blind eye.
Like most things in baseball and in life, this really comes down to money and money doesn't care about your culture or your skin color.
Now, that all may be true. Commissioner Bud Selig may finally have the tactics and leverage he needs to keep the game clean. But stop if you have heard this story before: a scandal rocks baseball after a prominent player or group of players (oftentimes of Latino descent) is tied to PEDs. Why does that sound so familiar? Because since the MLB started suspending players for steroids and other PEDs in 2005 (yup, baseball didn't actually suspend anyone for this stuff until 2005), more than 30 of the 51 suspensions went to Latino players.
One only needs to go back to last August, when San Francisco Chronicle columnist John Shea tackled this subject following the suspensions of Bartolo Colón and Melky Cabrera or the excellent series of stories by ESPN's "Outside The Lines" saying "steroid problem reaches critical mass in Dominican Republic." Other names such as Manny Ramirez and Edinson Volquez also dot this list along with dozens of other lesser-known players.
These numbers and these names embarrass the game and they embarrass fans of all cultures worldwide. Theories related to poor education, greedy advisors and desperation to escape poverty have all been bandied about for years in an attempt to blame Latino culture or societies for their disproportionate numbers of known PED offenders. But, like most things in baseball and in life, this really comes down to money and money doesn't care about your culture or your skin color. For decades it was clear that using PEDs oftentimes meant a financial reward for the perpetrator. Maybe it was a lowly minor league salary or maybe it was a $275 million contract, but it was certainly a payday most people never have a chance to achieve.
What it wasn't, however, was a secret. People around baseball, and perhaps more importantly, fans, have known for years that PEDs had infected the game. The stadiums still filled up, the TV revenues still skyrocketed and the players' salaries still grew, too. All the while, the whisperers and the Twitter haters attacked anyone with an above-average season (ahem, Jose Bautista or Chris Davis). Look no further than Boston Red Sox DH David Ortiz, who earlier this year was the subject of a Boston Globe column that suggested his strong start to the season might be attributed to PEDs. The piece implied that because Ortiz was from the Dominican Republic and because several his countrymen had failed drug tests in years past, his numbers were suspect. (Of course, it had been previously reported that Ortiz had indeed failed a drug test in 2003 — though this was never publicly confirmed by MLB and he was never suspended.) This was the world PEDs created.
Has the MLB finally had enough of that distrust? Will the most intense investigation in its history now be standard procedure? Will its newfound backbone dissuade kids of any descent from using PEDs to get to the next level? That's clearly the hope or belief of Bud Selig and the announcers from last night's game. Maybe they're right about it being a historic day. Let's just hope all players, from high school ball to the big leagues, from the Dominican Republic to the suburbs of America, finally believe them.