Kimberley Strassel: Where the GOP might win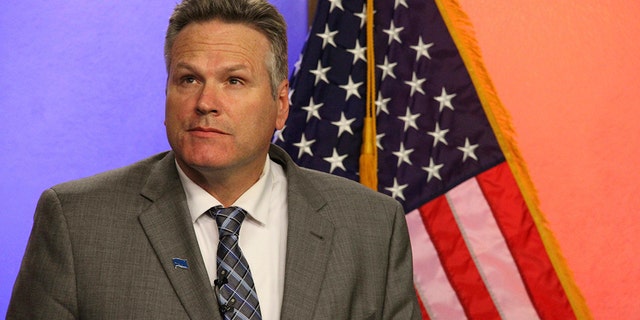 Alaska isn't normally much on the national political radar, but by the end of Nov. 6 it could hold some notable distinctions. It may be the only state in which Republicans pick up a governor's seat. It may also serve as this election year's most powerful reminder of the political and economic perils of wayward government spending.
That will be the outcome if, as polls predict, the Last Frontier puts Republican Mike Dunleavy in the governor's mansion. The 57-year-old former state senator is rarely noted in the lower 48, though he's hard to miss in Alaska. And not just because he's 6-foot-7. His signs paper lawns, barns and fields. He's drawing crowds in rallies stretching from Barrow to Fairbanks to Juneau. His prospects are all the more impressive given that his Democratic competitor, Mark Begich, is a former U.S. senator and hails from one of Alaska's many political dynasties.
What's resonating is Dunleavy's promise to expand Alaska's economy rather than its government -- the opposite of the current approach. Four years ago, Alaska got sideswiped by twin debacles. One was a plunge in oil prices that sent its economy into a tailspin. The other was the election of Gov. Bill Walker, who did everything wrong in response. Unable to win a Republican primary, Walker was elected as an independent and proceeded to govern like a Democrat.
Facing a more than $3 billion budget hole from lost oil revenue, Walker kept spending -- cutting nowhere near enough to respond adequately to a crisis in which the state lost about half its usual revenue. He embarked on a protracted fight for new fees and an income tax (the latter failed). He signed up Alaska for ObamaCare's Medicaid expansion, piling yet more costs on the state. He refused to pay out oil and gas tax credits, further imperiling the industry that provides 85 percent of state revenue.
To continue reading on The Wall Street Journal click here.