Karl Rove: The four things President-Elect Trump should focus on first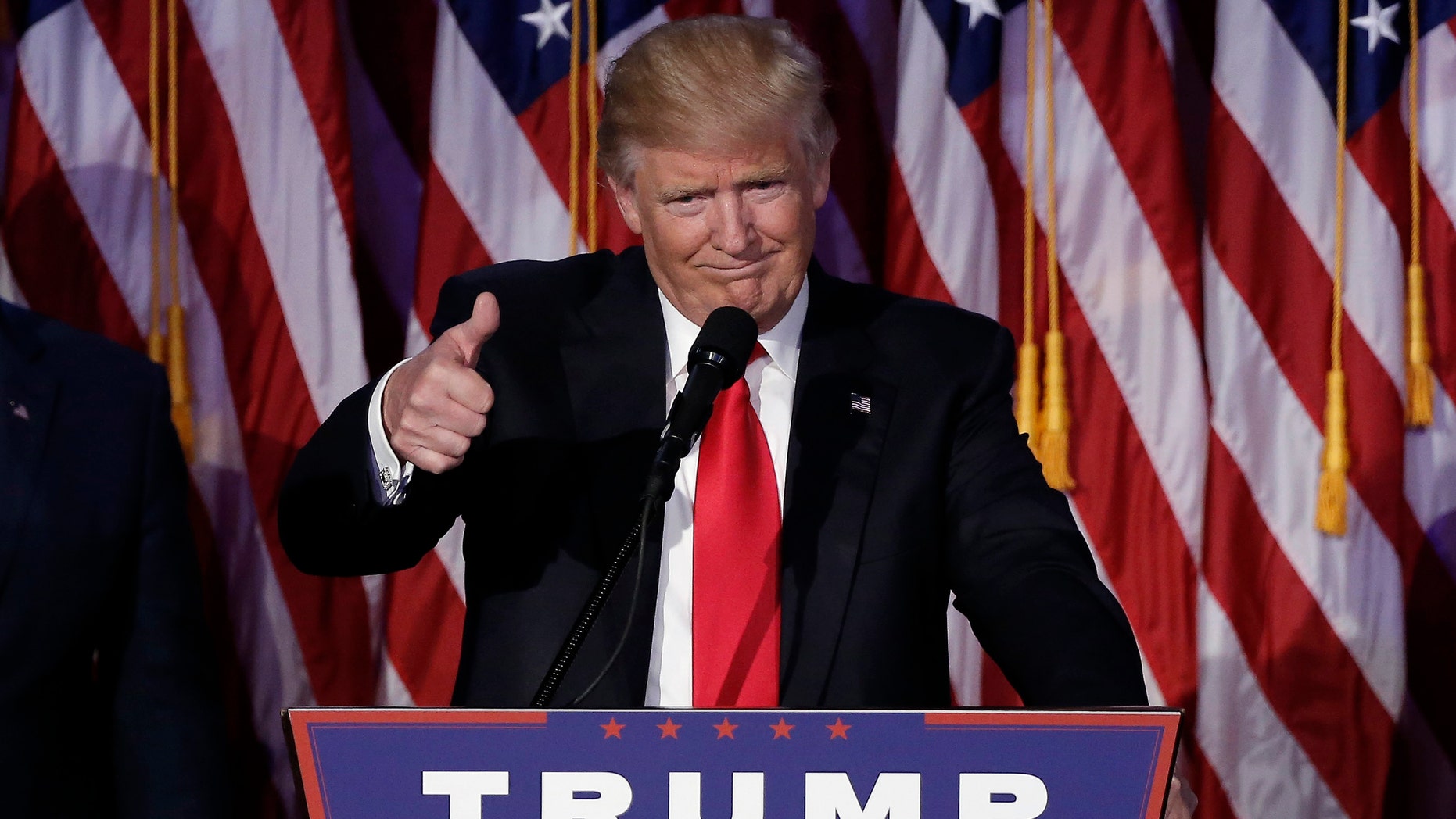 After the improbable victory of the quintessential outsider over the consummate insider, Donald Trump and Hillary Clinton did the nation a grand service.
In his moment of triumph, Mr. Trump demonstrated humility. In his victory speech early Wednesday morning, Mr. Trump pledged that "I will be president for all of Americans." He asked for help and guidance from "those who have chosen not to support me in the past."
The new president should focus on strengthening the economy, rebuilding the military, securing the border and making America respected again. This will require discipline, which Mr. Trump demonstrated in his campaign's final weeks, to his great advantage.
The New York businessman was gracious to Mrs. Clinton, his vanquished foe. "Hillary has worked very long and very hard over a long period of time," he said, "and we owe her a major debt of gratitude for her service to our country."
LIFE FOR OUR VETERANS (AND OUR MILITARY) COULD BE MUCH DIFFERENT SOON
To continue reading Karl Rove's column in the Wall Street Journal, click here.