Iran: One of the bravest women in the world stands up for freedom -- The West should stand with her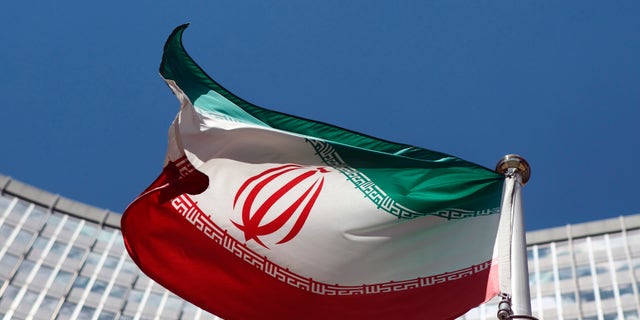 In Iran, a young woman with a growing Twitter reputation as the world's bravest proponent of women's rights is now reported to be facing serious criminal charges in that repressive theocracy for a single act of peaceful defiance -- appearing in public without a head scarf.
A December 27 video of her flouting Iran's compulsory veiling of women went viral during recent anti-regime demonstrations there. On Tehran's busy Enghelab Street, she is seen standing on a concrete post, head uncovered, while solemnly waving a white scarf affixed to a stick, like a flag. Poignantly, the street's Persian name means "Revolution."
The image of this unnamed woman emerged on social media as a veritable icon of the leaderless economic protests, even though her solitary act of defiance was independent of them. Iranian social media lit up about her again last week with news of her arrest and impending prosecution. She isn't the first woman to go public there without a hijab, but she's certainly the most prominent.
Who is this brave woman and what is her fate?
Hijab infractions can bring sentences in jails notorious for medieval brutality and deprivations.
Iranian human rights lawyer Nasrin Sotoudeh has revealed on Twitter that the woman is a 31-year-old mother of a 19-month-old baby. Others tweeted her name as Vida Movahed, but this is not confirmed. She was apprehended on the spot, released, rearrested and then on January 28, after last week's Twitter storm, released again.
A criminal case was lodged against her by the Office of the Prosecutor for Zone 6 of Tehran, according to Sotoudeh. There is no report that the case has been dropped.
The woman is part of the White Wednesdays movement, in which Iranian women individually press the envelope by publicly slipping free of their white veils.
Two years ago, Iranian women also began posting photos of themselves on the My Stealthy Freedom site. There, they appear hijab-less on mountain tops and in other remote settings, with their locks blowing in the breeze. Both sites were started by the US-based Iranian journalist Masih Alinejad, reports Amnesty International.
The forced wearing of the hijab is a potent symbol of the mullahs' oppression, especially of women.
There are uglier, less visible examples. A woman's testimony in court, and her inheritance rights, legally valued at half that of a man's. Domestic violence against women is not a crime. A woman may not marry or travel abroad without the permission of her male guardian and can be married off at age 9.
The State Department lists other shocking injustices in its latest human rights report, including:
The government enforced gender segregation in many public spaces, even for patients during medical care, and prohibited women from mixing openly with unmarried men or men not related to them.
Women must ride in a reserved section on public buses and enter some public buildings, universities, and airports through separate entrances.
International media report that several women were arrested and forced to sign pledges that they would cease riding bicycles.
The mandatory hijab impacts all Iranian women and may become the first domino to fall in the quest for women's equality and even broad religious freedom in Iran. This undoubtedly was a consideration when 7,000 undercover agents were recently added to the county's morality police to crack down on "bad hijab."
Hijab infractions can bring sentences in jails notorious for medieval brutality and deprivations. (Amnesty International reports that five economic protestors have already died in detention.) Punishments can also include beatings, lashings, "reeducation," or even the death penalty: a hijab protestor was threatened with execution in 2016.
The U.S. already applies a number of sanctions against Iran for its religious oppression. We should give greater support to communications and information-sharing that are key to protecting dissidents like this heroic woman and the freedom cause itself:
1. We have leverage because Iran strives to protect its image and hide its dystopia -- through more repression, censorship and a barrage of false propaganda -- which smart phones make more difficult. When the regime blocks one messaging app --as it did with Telegram this month, effectively shutting down the economic protests -- we should ensure there is access to others.
2. Voice of America should cease uncritical reporting of Iranian propaganda – for example, that the mullahs showed "restraint" toward protestors (nearly 4,000 were arrested and dozens killed). Instead it should ramp up human rights reporting.
3. The new U.S. Ambassador at Large for Religious Freedom, Sam Brownback, should recognize the hijab protests as the religious freedom issue it is and publicize the names and cases of all Iran's religious prisoners.
4. The State Department should strategize ways to expand the reach of US broadcasting inside Iran, as well as private freedom-promoting sites, such as Tavaana E-Learning Institute for Iranian Civil Society, which publishes America's founding documents and exchanges ideas about basic rights and freedoms through Iranian-American academics and journalists.
The woman on Enghelab Street has now succeeded in inspiring other Iranian women to publicly take up the white veil banner.
Let's help them, let's spread the word!