I am a legal immigrant and proud to celebrate the Fourth of July in the greatest country on Earth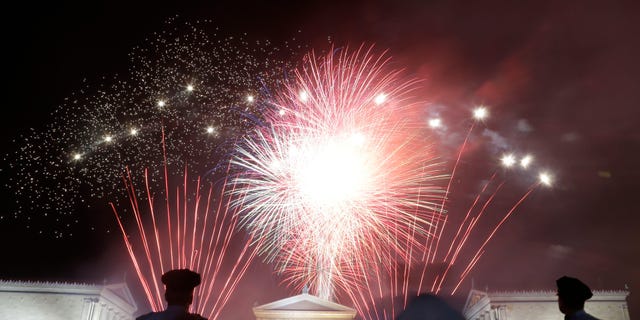 I am an Australian by birth, an American by choice and a Texan by the grace of God. I live in the greatest country in the world. I run a successful business. Three weeks ago, I married an amazing woman from Florida.
I dreamed all my life of coming to the United States. But no one has ever referred to me as a Dreamer. No politicians or pundits have expended any tears on my behalf. No celebrities have ever taken to Twitter to give me a voice.
The reasons are pretty simple. I came to America legally. I played by the rules.
It took me four years, and it was the most harrowing experience I've ever endured. I spent money I didn't have. I suffered sleepless nights. At one point, I was even turned away at an airport because a political opponent in the Obama administration placed me in a situation where I was barred from traveling in the United States.
But I persisted – the most American virtue of all – and I prevailed.
Less than nine months after moving to the greatest country in the history of the world, I received the ultimate vindication. On March 3, 2017, President Trump took to Twitter to talk about my immigration story and endorsed my book, "Green Card Warrior: My Quest for Legal Immigration in an Illegals' System."
I didn't come to America to let America slip away. I didn't fight so hard to get into America to watch it become the country I left.
I persisted because I had a dream of living in a country with unlimited opportunity and freedom, that protected the individual, and had few gatekeepers with the power to suppress the success of a young man with promise, passion and a dream.
I founded FLAG – the Foundation for Liberty and American Greatness – because I saw new generations of Americans losing sight of that dream. FLAG works in public schools across America every day to teach civics and put patriotism back in America's classrooms. We are doing it with unbelievable success and unrivaled impact.
While much energy is expended fighting the left on college campuses, the real battle is in our public schools. The reality is that in 2018, by the time a student sets foot on a college campus, the indoctrination that began on his or her first day of elementary school is nearly irreversible. That's why we've developed reader-friendly student versions of the Declaration of Independence and the Constitution – to teach the truth while the message can still get through.
It's the fight FLAG and I are devoted to.
I didn't come to America to let America slip away. I didn't fight so hard to get into America to watch it become the country I left.
I came to make sure America becomes greater than it has ever been. To expand the American Dream to reach more people than ever before. This Fourth of July, let's rededicate ourselves afresh and anew to those principles that make America, as President Reagan said, "a shining city on a hill."