Honoring our disabled veterans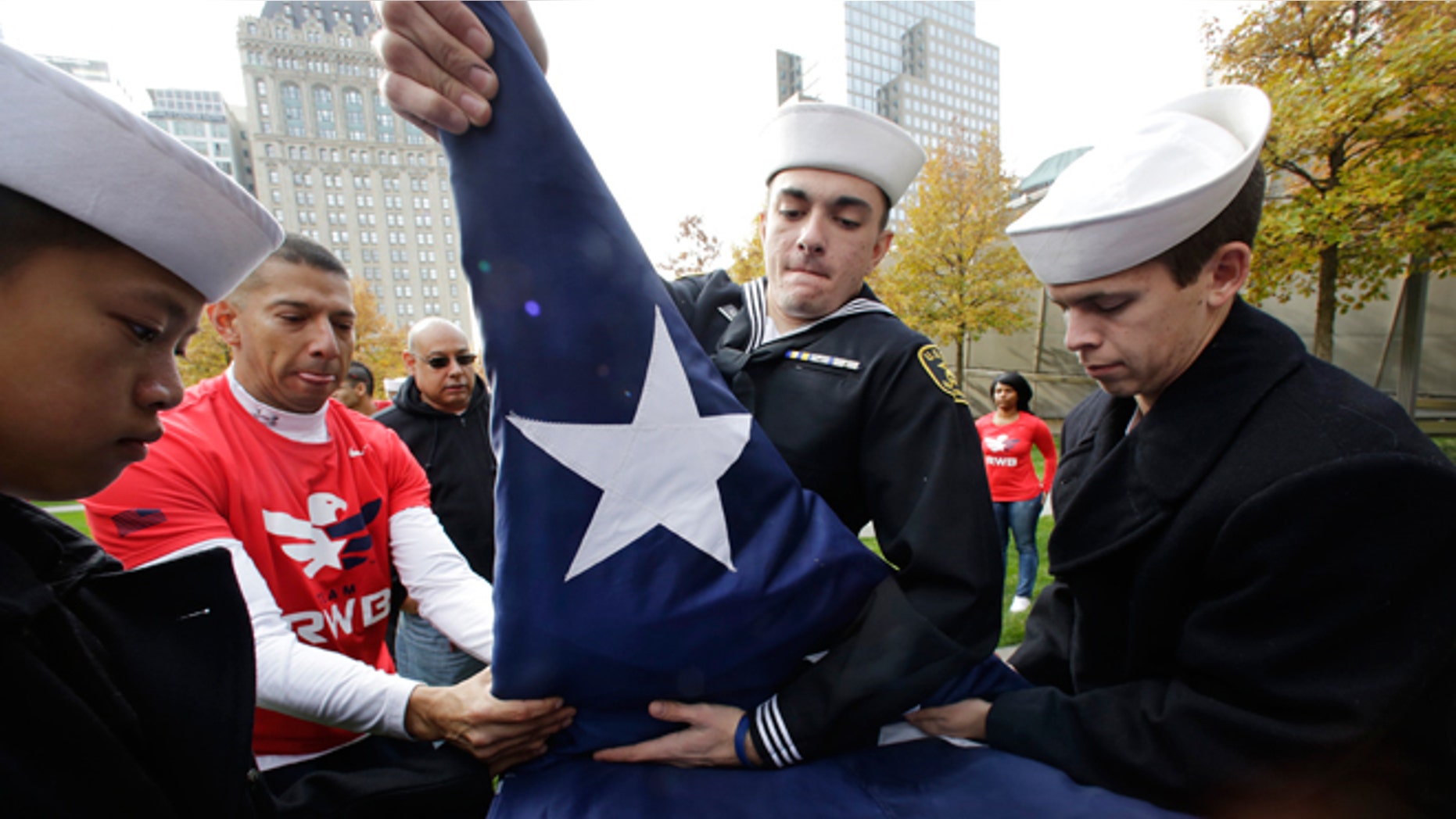 In November 1919, President Woodrow Wilson proclaimed November 11 as the first commemoration of Armistice Day – a day to observe the end of World War I in 1918, or what was known at the time as "the war to end all wars."
Armistice Day evolved into Veterans Day to recognize all American veterans, not just those from World War I, when in 1954 President Dwight D. Eisenhower issued the first "Veterans Day Proclamation" which called for the widespread observance of this anniversary, all veterans and all veterans' organizations.

Every year since, on November 11, the thoughts of the nation have turned to those who have defended the freedoms of our country. This year, for the first time, the nation has a new landmark to remember and honor a group of defenders who have given so much of themselves for our country.
[pullquote]

Last month, more than 3,000 Americans came together in Washington, D.C. to dedicate our country's newest national monument -- the American Veterans Disabled for Life Memorial.

The realization of a vision 16 years in the making, the American Veterans Disabled for Life Memorial honors veterans with both physical injuries and "invisible" ones. It pays tribute to disabled heroes living and deceased, from all conflicts throughout history and from each branch of the military.

The story of America's disabled veterans is complex and multilayered, not easily told by a single statue or plaque. Not only does the Memorial cover more than two centuries of heroism and struggle, but also it includes the untold stories of the caregivers, family and friends of our country's wounded warriors.
Physically, the memorial is designed to convey a combination of strength and vulnerability, of loss and renewal. A star-shaped fountain and reflecting pool serves as its focal point, mirroring the flickering light of a ceremonial flame. This centerpiece is surrounded by glass walls with embedded words and images depicting personal journeys of courage and sacrifice.
It is a powerful and moving tribute to our nation's wounded veterans and I encourage all Americans to visit the site whenever they are able.

As a proud board director of the Disabled Veterans' Life Memorial Foundation, the organization behind the Memorial, last month's Dedication Ceremony was especially poignant.

I was in Vietnam only 32 days when I was wounded.  Being assigned to a recon unit with the United States Army 9th Infantry Division in the Mekong Delta, we were on patrol when we came to a canal that we needed to cross.  

With the tide coming in causing a strong undercurrent, those of us who had already crossed went back to help the non-swimmers across. After getting back into single file formation, little did I know that I would walk the last three steps of my life.  

For after that third step, my life was going to start over.

I never heard the explosion that day, June 26, 1969.  Never losing consciousness, I could see exactly what happened to my legs and left arm. My immediate reaction was, "Let me die!"

Knowing that he must keep me from going into shock, Sgt. Ed Reynolds slapped me across the face and screamed at me, "Joyner, you have a lot to live for. You have a wife and son back home waiting for you … and you want to die?"  

I was sent to Valley Forge army hospital to recover under a young army surgeon, Dr. Craig Roberts, who was not yet 30 years old.

My wounds eventually healed, and although fitted with prosthetic legs, I opted for a wheelchair. For me, I have been blessed with an ability to pick up the pieces from that day in Vietnam and live a life of fulfillment.

Although we disabled veterans live a life different from most, we are fortunate we don't have to go it alone. We have our family and friends with us for the journey, through the good times and the difficult times.  

But I am not unique in my story.  

I am just an example of the thousands of lives affected by lifelong disabilities that are the terrifying consequences of war. And although I've been blessed with many achievements in life, the achievement I am most proud of is this Memorial.

A Memorial that gives me, and the many thousands of other disabled veterans like me, a sense of contentment knowing that what we gave, what our families gave and what we continue to give will be remembered forever in our nation's capital.