Florida official tells Christian charity to choose between Jesus and cheese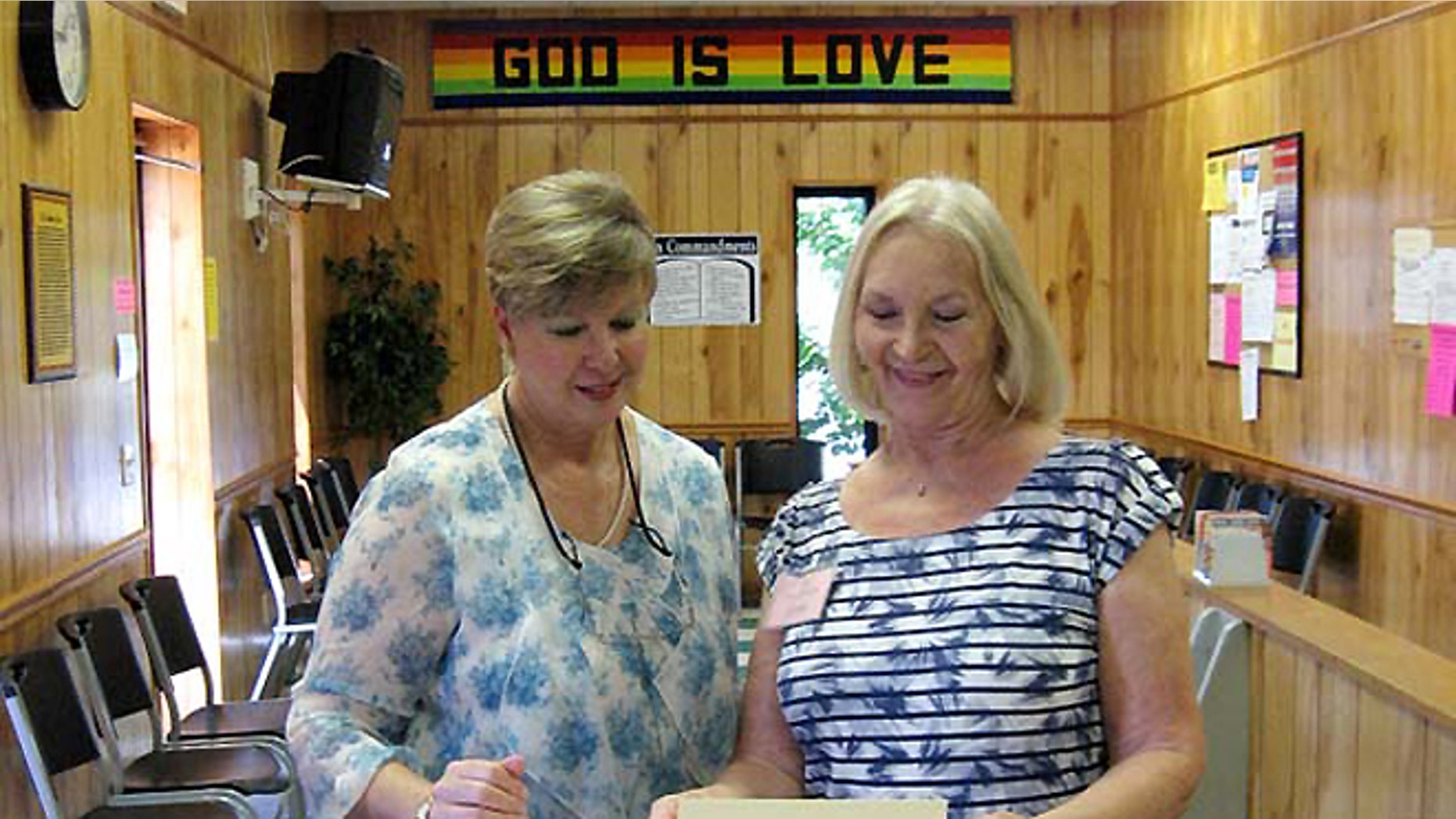 A Florida ministry that feeds the poor said a state agriculture department official told them they would not be allowed to receive USDA food unless they removed portraits of Christ, the Ten Commandments, a banner that read "Jesus is Lord" and stopping giving Bibles to the needy.
"They told us they could no longer allow us to have any religious information where the USDA food is going to be," said Kay Daly, executive director of the Christian Service Center.
So why did the government have an issue with the religious group's religious decorations?
A spokesperson for the Florida Department of Agriculture told me they were following the guidelines written by the USDA.
"This program is a USDA-funded program and the requirements were outlined by the USDA," spokesperson Amanda Bevis said. "This agency administers the program on the state level. Our staff did provide a briefing to CSC following turnover in leadership at CSC and did review the USDA requirements."
Daly said they were told it was a matter of separation of church and state.
A USDA spokesperson told me that "under current law, organizations that receive USDA nutrition assistance can still engage in religious activities so long as the activity is not used to create a barrier to eligible individuals receiving food."
The USDA referred to an Executive Order providing equal protection for faith-based organizations. That order guarantees those groups the right to provide assistance without "removing or altering religious art, icons, scriptures or other symbols from these facilities."
For the past 31 years, the Christian ministry has been providing food to the hungry in Lake City, Fla. without any problems. But all that changed when they said a state government worker showed up to negotiate a new contract.
"The (person) told us there was a slight change in the contract," Daly told me. "They said we could no longer have religious information where the USDA food is being distributed. They told us we had to take that stuff down."
Daly said it's no secret that the Christian Service Center is a Christian ministry.
"We've got pictures of Christ on more than one wall," she said. "It's very clear we are not social services. We are a Christian ministry."
Daly and her staff sat in stunned disbelief as the government agents also informed them that the Christian Service Center could no longer pray or provide Bibles to those in need. The government contract also forbade any references to the ministry's chapel.
"We asked if we had to change the name of the organization but that said we could leave that," Daly said. "But we had to take our religious stuff down."
Daly said they were told they could continue distributing USDA food so long as it was somewhere else on the property – away from anything that could be considered religious.
In other words – the Christian Service Center had a choice: choose God or the government cheese.
So in a spirit of Christian love and fellowship, Daly politely told the government what they could do with their cheese.
"We decided to eliminate the USDA food and we're going to trust God to provide," she told me. "If God can multiply fish and loaves for 10,000 people, he can certainly bring in food for our food pantry so we can continue to feed the hungry."
In a nutshell, Daly said the Christian Service Center would not be compromising.
"We are a Christian ministry," she said. "Our purpose is to help people in need and to share the gospel of Jesus Christ. We are going to pray with them. We are going to offer them a Bible. We are going to counsel them in Christian help. We are going to use our chapel."
Churches across Lake City have stepped up to the challenge – filling the void left when the government took away their cheese.
"I'm called to do what the Lord tells me to do," Daly said. "I'm not called to worry about it. I pray about it. The Lord answers our prayers and we move forward one day at a time, one person at a time."