Five years after Sandy Hook, we remember when Christmas disappeared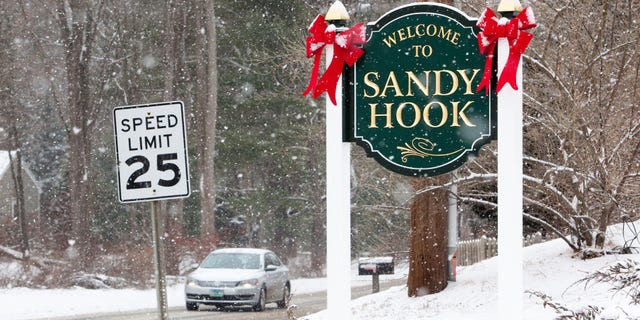 Editor's note: The following column is excerpted from "This Child of Faith: Raising a Spiritual Child in a Secular World " by Sophfronia Scott and Tain Gregory.
I thought about the harsh winter of the previous year and the old barns and sheds crushed by the weight of the persistent snow. In the aftermath of the shooting, it seemed faith collapsed in many hearts all over our town. Why did God let this happen? Where was God in all this? I heard the questions but Tain didn't ask this, and neither did I.
We seemed to sense instinctively that this is where faith comes in.
In the crushing days after the shootings, when there seemed to be nothing but darkness, grief, and hordes of people and media, I felt as though I didn't have room to mourn.
I couldn't process the loss of Ben or any of the souls that left the earth that day.
I wanted, needed, to reach out and feel in faith that I could grasp a sense of myself again. But in a season when the worst had happened, how could I summon such faith?
One afternoon I lay on the couch and cried, but then Tain, seemingly out of nowhere, was at my side. "What's the matter, Mama?" I recognized such a moment was a teaching moment, when I could share with him my grief and talk about our loss, but in that moment I was too tired.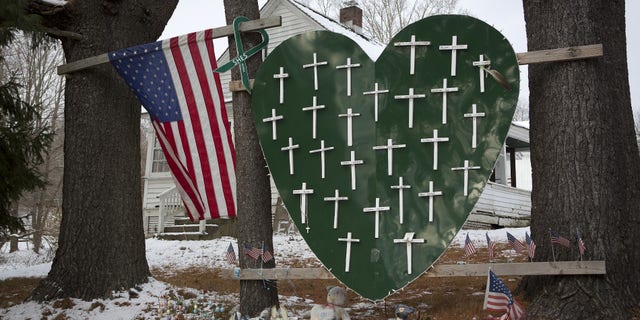 "Nothing," I told him. "I'm just a little sad right now."
I wanted, needed, to reach out and feel in faith that I could grasp a sense of myself again. But in a season when the worst had happened, how could I summon such faith? Muscle memory or, perhaps more accurately, heart memory came into play.
Pastor Kathie said faith is people showing up for you. I'd heard her say that before, but she would reiterate it many times in those days. Perhaps this is what Tain experienced. I now see I was acting out of having faith in his pain. And this is what he needed. I suppose God had worked on me, opening my eyes and ears to what Tain was telling me, often without words.
Here's what I mean. Tain was getting dressed for Ben's funeral, looking at himself in the mirror. He was quiet. Then he said this: "I want to wear pictures of Ben."
"Well, remember we're all wearing pictures of Ben."
I showed him the square badges a friend had made so we could tell who was family and to make sure we were all seated together at Trinity. We knew the church would be packed.
"No," Tain said. "I want pictures of me and Ben."
"Okay," I said slowly. Time was getting short. I was responsible for driving a van of family members to the church. But I knew this was a request that had to be honored.
I went to the kitchen computer with photos Darryl and I had put aside for the wake. I printed up two of Tain and Ben playing in a pile of leaves in our yard. I carefully cut them into squares and fastened them with paper clips to Tain's vest.
"Is that good?"
He nodded and smiled.
At the church whenever anyone asked Tain about the pictures on his clothes, he talked about how Ben was his godbrother and how much fun they had playing in the leaves.
We have three mementos from that day. One is a small lighthouse Christmas ornament from Pastor Kathie. She had gathered all the children and spoke to them about finding the light in dark times. She told them of the many places they have available to look for the light, including in God, with Jesus, and in their families. The lighthouse, she said, would help them remember their friend Ben, who loved lighthouses. It would also remind them that the light would always be with them.
The next is Tain's copy of the funeral program. He'd carefully written his name on the front. Inside, in the blank spaces labeled "Children's Art Pages" he drew a large striped lighthouse. Above the lighthouse he drew Ben atop what looks like a cloud or an airplane.
The third memento is a tall glass candle illustrated with this same picture of Ben. Tain placed it on the table by his bed, and it's still there today.
I'm grateful Tain has these pieces of memory. I'm grateful for the voluminous tears we all cried during the service.
I'm enormously grateful that I had not been in a mind so thick and clouded with impatience and grief that I would have told him, "You don't need that. I don't have time to print pictures." Or "Put that candle down, it's not yours." Instead my heart found its muscle memory and acted from a familiar place. It whispered a reminder to have faith in Tain's pain.
Excerpted from "This Child of Faith: Raising a Spiritual Child in a Secular World " by Sophfronia Scott and Tain Gregory. (Paraclete Press, December 2017.)