Farewell Don Zimmer: Remembering an old school baseball man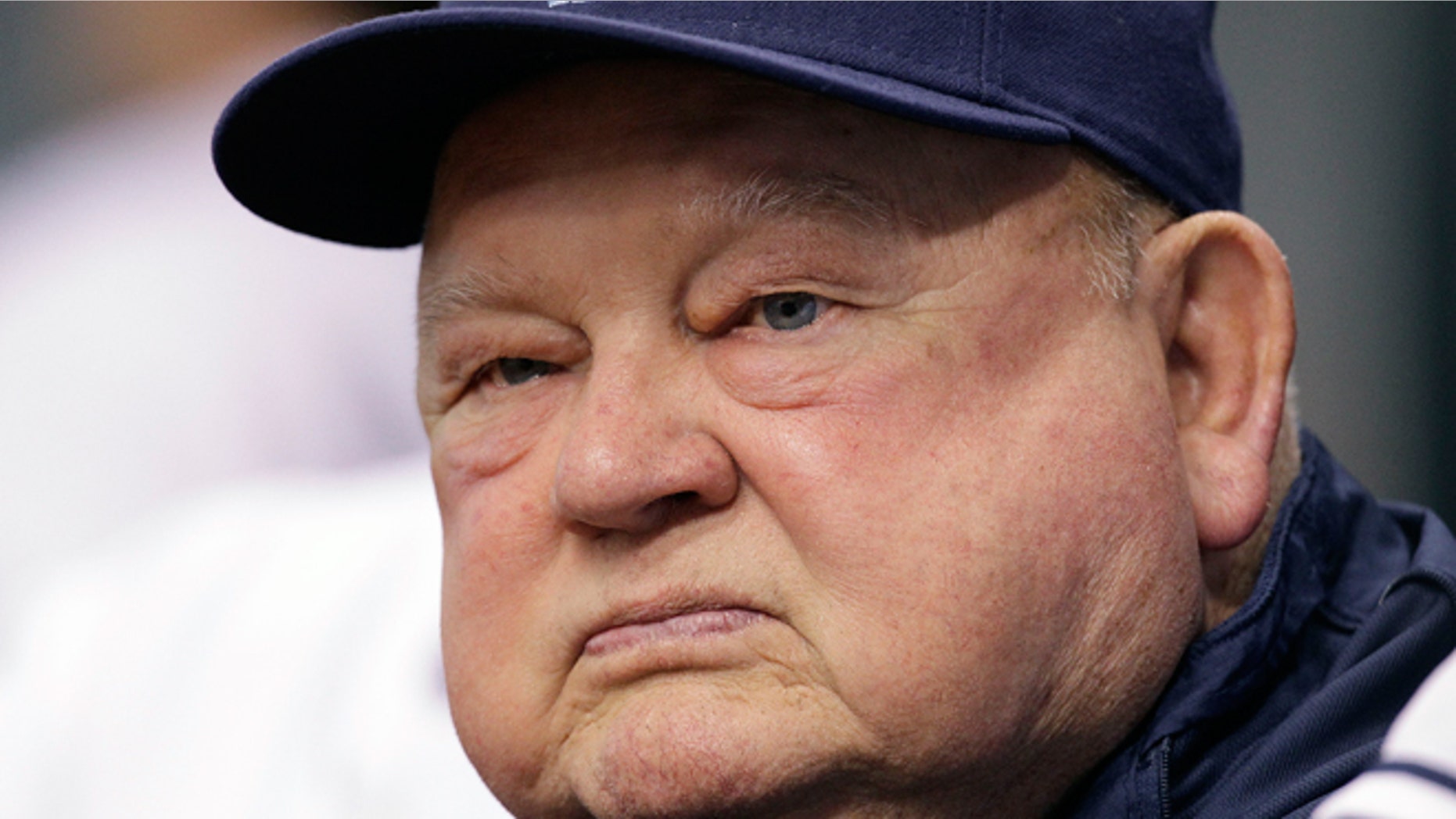 Don Zimmer was one of my favorite baseball friends and his death the other day at 83 leaves a hole at shortstop on my team of "good guys." That was his position on the 1955 Brooklyn Dodgers when I first heard of him.
He was the quintessential baseball lifer. He was proud that the only paychecks he ever received came from a baseball team.
I knew him as a solid old school baseball man who realized his good fortune was to get up every day to go the ball park where he could pretend to be at work.
He did not look like a ball player. He was short and squat with a melon face that looked like he had a chaw in both cheeks all the time. His smile was genuine and he found fun everywhere. He was just what he seemed to be. He was an old baseball hand with few pretensions and a strong sense of place. Unlike many of us, he knew what he did not know. My experiences with him ranged from the sublime to the difficult.
[pullquote]
I enjoyed his company while he was the Manager of the Chicago Cubs. After the 1991 season, he was the manager of a MLB all-star team that I accompanied as commissioner to Japan where our U.S. stars played a series against the finest players from that baseball devout nation.

We lost the first few games and I began to worry about being swept, but Zim reminded me our fellows were beginning to get used to the Japanese pitching style. He proved correct when Cecil Fielder and Junior Griffey homered the next day and we won the remaining games.
That trip drew us close. He managed for 13 seasons without winning a pennant, and is best known as Joe Torre's bench coach when the Yankees won four World Series championships.
I also remember him as an original Met in 1962. He was like the professional actor who was always on stage but rarely had a major role.

My most vivid memory of our dealings occurred when the FBI alerted me to some off-season gambling by Zim and several others, including two umpires, who used a local bartender in Tampa to place bets on basketball and football games.
They were not violating baseball rules because they did not bet on baseball but my concern was they did not realize their bookie was also a drug dealer whose drug activities drew the FBI attention.
I was also worried these baseball people might become in debt to the bad guys and run the risk of being corrupted in order to make good on their obligations.
When I called Zimmer into my office my intention was to warn him of the risks he was running and to direct him to stop his betting. He was so frightened he immediately promised to comply with my orders, and years later his wonderful wife, Zoot, told me how grateful she was to me for their quiet Sunday afternoons each fall when Zim could now enjoy the NFL games without screaming at the TV set.

One of the wonderful aspects of being active in major league baseball is the eclectic group of people who work in the game. As commissioner, I regularly spent time with the groundskeepers, office workers, ticket takers, field security people and umpires. Few fans are even aware these people are involved in the presentation of the games. These are the real baseball lifers and they are there at the ball park every day for years.
A lifetime as a player, coach and manager made Zimmer part of our baseball institution. He was not particularly well known and his death may go unnoticed except by those of us who knew and liked him. He was so directly honest it is difficult to imagine who might have disliked him. And he disproves the old Leo Durocher line that "nice guys finish last." I salute my friend Don Zimmer who seemed to enjoy being nice.