EXCLUSIVE: Football coach says he will defy school's prayer ban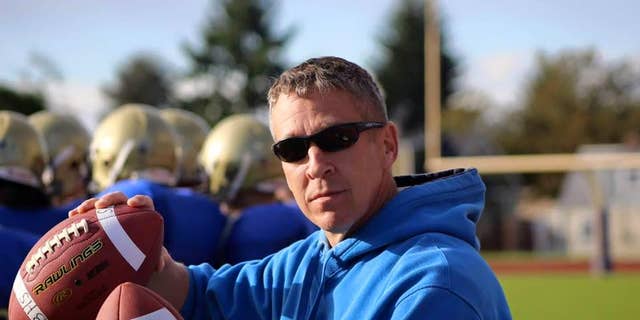 There's a scene in the great football film "Facing the Giants" when the coach decides to implement a new coaching philosophy – to praise God no matter what the result.
Joe Kennedy, a football coach at Bremerton High School in Washington, was so inspired by the film he decided to embrace that philosophy – knowing that to do so could cost him his job. I'll explain why in just a few more paragraphs.
CLICK HERE TO JOIN TODD'S AMERICAN DISPATCH – A MUST-READ FOR CONSERVATIVES!
Kennedy, a Desert Storm and Desert Shield combat veteran, made national headlines in September after the Bremerton School District launched an investigation into his post-game prayer.
Coach Kennedy plans on praying at midfield on Friday night.
Since 2008, Coach Kennedy would walk to the 50-yard line where he would offer a short prayer of thanksgiving for the safety of the players, the fairness of the game and for spirited competition. Over the years, students joined the coach – all voluntarily.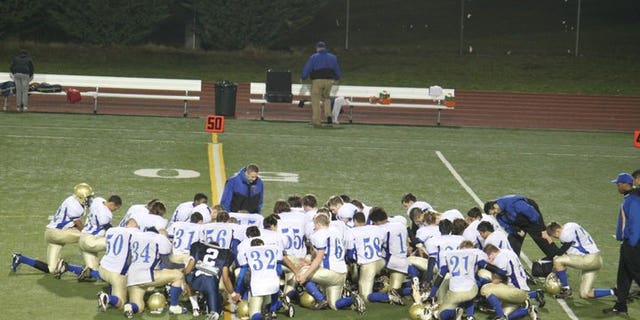 "I'm being investigated for thanking God for the opportunities that have been given me," he said. "It's absolutely ridiculous."
The Bremerton School District eventually issued a three-page letter to the coach – forbidding him from praying before or after high school football games.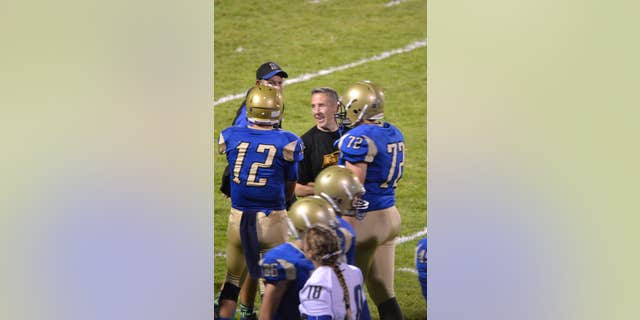 "I spent 20 years in the military defending the Constitution and the freedoms that everybody has," the coach told me. "All of a sudden, I realized that people who work for the public schools don't have the same constitutional rights that everyone else has."
The Bremerton School District took specific issue with the coach's pre-game locker room prayer as well as his post-game inspirational talk at midfield. "Problematic practices," is how they phrased it.
"Your talks with students may not include religious express, including prayer," Superintendent Aaron Leavell wrote in a Sept. 17th letter to the coach. "They must remain entirely secular in nature, so as to avoid alienation of any team member."
The superintendent's list of demands is, quite frankly, draconian. Consider this edict:
"If students engage in religious activity, school staff may not take any action likely to be perceived by a reasonable observer, who is aware of the history and context of such activity at BHS, as endorsement of that activity," the superintendent wrote.
He specifically referenced that such actions would include "kneeling or bowing of the head during the students' religious activity."
Liberty Institute, a law firm that specializes in religious liberty cases, now represents Coach Kennedy and they fired off a letter on Wednesday to the school district urging them to rescind the prayer ban.
"There is no lawful prohibition against Coach Kennedy's practice of saying a private, post-game prayer," attorney Hiram Sasser wrote. "The prayers are Coach Kennedy's private religious speech, and no reasonable observer could conclude that BHS sponsors, endorses, or encourages student participation."
Sasser blasted the school district for "banning Coach Kennedy from bowing his head or even being physically present where students may be praying."
He said such action is blatantly unconstitutional.
"This is tantamount to a declaration that Coach Kennedy must flee the scene if students voluntarily come to the same area and pray as well," Sasser said.
Liberty Institute wants the Bremerton School District to accommodate Coach Kennedy's religious beliefs. But regardless, Coach Kennedy plans on praying at midfield on Friday night.
He does so knowing that it could cost him his job.
"I'm not a guy who hides in a corner and does a secret prayer to God," the coach told me. "I'm very open about my faith everywhere I go."
And that includes the 50-yard line at Bremerton High School.