Exclusive: Army halts training program that labeled Christians as extremists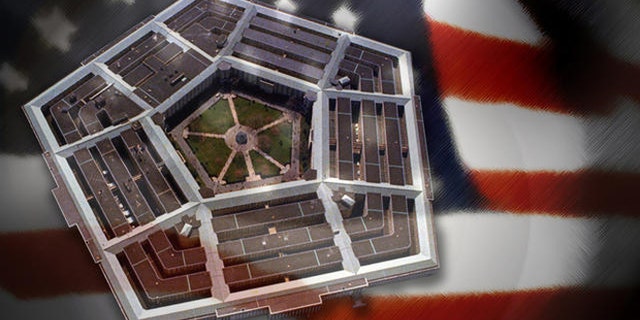 The Secretary of the Army has ordered military leaders to halt all briefings on extremist organizations that labeled Evangelical Christian groups as domestic hate groups. The shutdown comes just four days after I reported exclusively about a briefing at Mississippi's Camp Shelby that labeled the American Family Association as a domestic hate group.
"On several occasions over the past few months, media accounts have highlighted instances of Army instructors supplementing programs of instruction and including information or material that is inaccurate, objectionable and otherwise inconsistent with current Army policy," Army Sec. John McHugh wrote to military leaders in a memorandum I obtained.
McHugh "directed that Army leaders cease all briefings, command presentations or training on the subject of extremist organizations or activities until that program of instruction and training has been created and disseminated," Army spokesman Col. David Patterson, Jr., tells me.
[pullquote]
The Chaplain Alliance for Religious Liberty welcomed the news and said it was about time the Secretary of the Army intervened.
"Men and women of faith – who have served the Army faithfully for centuries – have been likened to those who regularly threaten the peace and security of the United States," said Ron Crews, executive director of the Chaplain Alliance. "It is dishonorable for any U.S. military entity to allow this type of improper characterization."
The Camp Shelby incident led five congressmen to fire off a letter to the Pentagon expressing their grave concerns.
"This most recent mislabeling of a Christian organization reflects what appears to be a troubling trend of religious intolerance in the military," Rep. Doug Lamborn wrote in a letter signed by Reps. Tim Huelskamp, Steve Scalise, John Fleming and Joseph Pitts. "We are very troubled."
The Army issued a statement refuting the claims made and photographed in the briefing after it was reported in my column.
The Camp Shelby briefing was one of a number of incidents on Army bases around the nation where soldiers were instructed that groups like the American Family Association and Family Research Council should be considered domestic hate groups because of their support for traditional marriage.
Last week soldiers at Fort Hood were warned that participating in or donating money to evangelical Christian groups or Tea Party groups could result in military punishment.
And last May an Army Reserve training brief listed Catholics and Evangelical Christians as examples of religious extremism. That incident prompted 34 members of Congress to raise objections.
The Army repeatedly told me the briefings were isolated incidents where instructors used materials that were not approved by the military.
McHugh said the instructors used material that is "inaccurate, objectionable and otherwise inconsistent with current Army policy."
He referenced recent "high-profile" cases where Army instructors found information online and included it in their presentations.
"The groups identified in the instruction were not 'extremist' organizations as that term is defined in Army Regulation," McHugh wrote in his memorandum.
So where did the Army instructors get their talking points?
"None of these slides were produced by the Army, but by soldiers who included information found during an Internet search," Patterson told me.
"The Army does not maintain or publish a list of organizations considered extremist; and after a similar incident earlier this year, commanders and other leaders were cautioned that they should not use lists of 'extremists,' 'hate groups,' 'radical factions' or the like compiled by any outside non-governmental groups or organizations for briefings, command presentations, or as a shortcut to determining if a group or activity is considered to be extremist."
But the Army does provide a list of organizations that do list groups like the AFA and FRC as domestic hate groups – specifically the Southern Poverty Law Center. And the SPLC is featured in the military's Equal Opportunity Advisor Student Guide.
The Chaplain Alliance uncovered that information through a Freedom of Information Act request. Crews wants the Army to stop using any materials from the SPLC.
"The SPLC has labeled many mainstream religious organizations as hate groups," Crews said. "Reliance on lists produced by anti-Christian political organizations violates the apolitical stance necessary in the military."
So to correct the problem, McHugh has directed leaders to create a standardized program of instruction and training.
"Given these recent developments, it is clear that we must act to standardize such programs of instruction and training plans to ensure consistency with Army policy," McHugh wrote in his memorandum.
He wants the revised policies to be completed by December 13.