Dr. Marc Siegel: A brave little girl and medical research combine to fight cancer, but more action is needed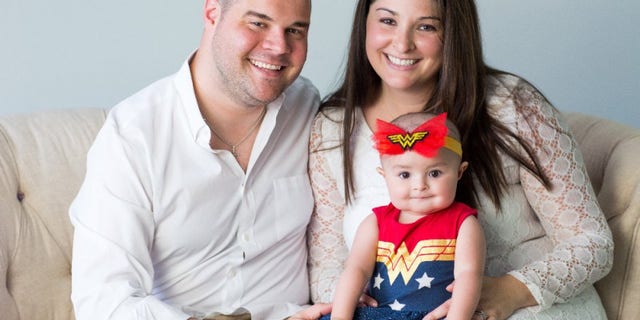 NEWYou can now listen to Fox News articles!
Addie DePersiis turns 2 in the week ahead and her birthday party is Sunday. The fact that she has lived this long is something of a miracle, because this brave and adorable little girl has been battling brain cancer since she was just 5 months old.
Addie has already been the beneficiary of more medical technology than most people over the course of their lives. As a baby, she developed a kind of brain tumor that was discovered with the most advanced imaging techniques and treated with precise surgery, a stem cell transplant and aggressive chemotherapy.
If Addie's cancer can be cured, her doctors say, she might have a long life ahead. Her parents – Brian and Vanessa DePersiis – received second opinions in New York and at Boston Children's Hospital before ultimately settling on treatment in their home state of New Jersey at a top cancer center.
Happily, Addie's tumor has disappeared and she is recovering. We pray that her cancer does not return. Fortunately, life-saving treatments not available just a few years ago are now here to benefit Addie and others stricken with cancer.

I have followed this case closely as a friend and adviser to Brian and Vanessa DePersiis. As a physician, I've also followed the growing trend of personalized medical treatment – tailored to the individual needs of each patient – that has been so beneficial to Addie and many other patients.
Unfortunately, current insurance coverage doesn't match up well with the needs of many patients for personalized medical treatment – making it extremely expensive. The DePersiis family has managed to raise about $75,000 as of this writing on a GoFundMe website page to help pay for expenses not covered by insurance.

I believe insurance payment models – both public and private – need to change to cover the growing number of personalized medical treatments, which will be increasingly important in the years ahead for those of us who are sickest.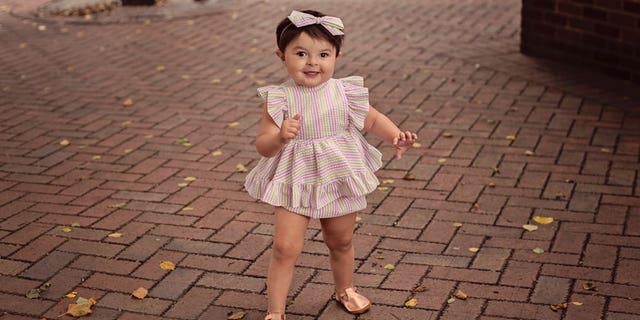 We need more competition in the private insurance market, more price transparency, and more choice of different types of policies to cover the particular needs of individuals. We can never know when cancer or another serious disease will strike, sometimes hitting families with enormous medical bills.
Expanding Health Savings Accounts to allow a family to save tax-free for unexpected illnesses or injuries also makes sense. And we must continue to mandate coverage for pre-existing conditions – no matter how expensive. This is where government subsidies are vital.
For example, CAR T-cell therapy is a revolutionary and highly effective treatment that removes some of a patient's T cells (white blood cells) and modifies them genetically to fight a specific cancer before reinfusing them back into the patient's body.
This excellent treatment is extraordinarily expensive. Kymriah is a form of CAR-T that costs $475,000 per treatment. The treatment, which is not one that Addie received, is approved for use against acute lymphoblastic leukemia, the most common cancer in children.
But according to Kaiser Health News, payment for CAR-T is currently a work in progress, with private insurers approving it on a patient-by-patient basis. Medicaid not approving it in many places. Medicare is approving it for outpatient use – despite the fact that medical centers generally offer it for inpatients because of risk of side effects.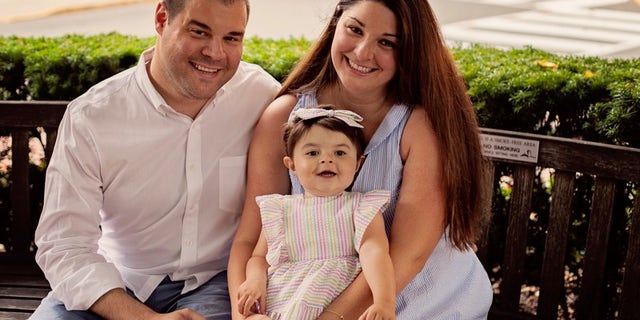 But even if payment systems and rainy day coverage are brought more into line with 21st century tests and treatments, we are still faced with the hardship of hospitalizing children like Addie in bleak sterilized environments.
This really bothers me, so you can imagine how parents with sick children feel about it. These parents may be glad to see the personalized aspects of new children's hospitals such as Hassenfeld Children's Hospital, which opened at New York University Langone Health late last month.
If you are a sick child being brought into this new hospital in the rain, you pass a 38-foot sculpture of Spot the dog with an actual taxi cab on top of it, with windshield wipers that work. If that doesn't bring a smile to an ill child's face then perhaps the replica of the Statue of Liberty in the lobby, built of more than 81,000 Lego bricks, will, or the lampshades in the shape of clouds in every room.
One of the worst things about illness is the loss of control, so Hassenfeld's Children's Hospital has installed "My Wall" units in each room where a child from his or her bed can control everything from the menu to the TV channel to the lights and blinds.

Of course, all of these features are expensive, which only increases the need for innovative payment plans. One-size-fits-all insurance with large deductibles is not designed to pay for either the technology of treatment or the technology of comfort.

Insurance payments for one-time bioengineered treatments (including CAR-T) could be paid out over time, where a hospital or doctor has to demonstrate continuing effectiveness of the treatment in order for the drug company to continue receiving the payments.
Comfort features for children such as "My Wall" units should be included in what comprehensive policy premiums cover, with excess frills paid for by Health Savings Accounts or subsidies.

A child-friendly environment is important for hope and strength. A brave and sweet child like Addie DePersiis can imagine a healthy future more easily when she sees her room with tinted light that passes through a beautiful glass cloud lampshade, rather than through a simple fabric covering.
We live in exciting times for medical research and treatment advances in the struggle against cancer. Doctors and other health-care professionals around the world are working hard to find new ways to detect, prevent and treat all types of cancer. Millions of people are benefitting.
All of this costs lots of money. Insurance companies and governments must work together to encourage these advances to make life-saving discoveries and treatments accessible to those who so desperately need them.