Doug Schoen: Rise of the hard left raises hard questions for Democrats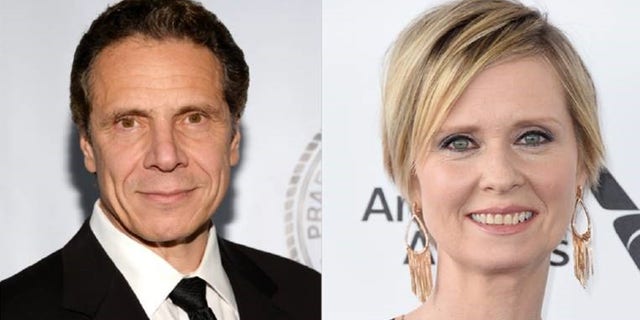 NEWYou can now listen to Fox News articles!
The long 2018 political primary season has finally ended, exposing deep divisions between mainstream Democrats and those on the far left, including some who proudly call themselves democratic socialists. Now many in the party will seek to downplay their divisions and unite for victories in the Nov. 6 midterm elections.
Heading into the midterms, the mainstream Democrats say they are in the best position to win the support of moderates in their own party, along with critically important independent swing voters and even some Republicans disenchanted with President Trump. This has been the strategy followed by many candidates of both parties in the past – develop a centrist message with broad appeal.
But those on the far left argue that they are in the best position to win in November because they will fire up the Democratic base and motivate millions of people who normally don't vote in midterm elections to turn out and cast ballots for Democrats. High voter turnout more often than not works in the favor of Democratic candidates on Election Day.
Despite their divisions, the Democratic factions have far more in common with each other than they do with Republicans – particularly Republicans who strongly support President Trump.
Both Democratic camps want their party to achieve majority control in both chambers of Congress and to pick up more governorships, state legislative seats, and other state offices in the midterm elections. They just have different ideas about how to achieve their common goal.
And both moderate and progressive Democratic factions are intensely opposed to President Trump – to his policies and to the man himself, based on his conduct. A significant number of Democrats would like to see the president impeached and removed from office.
The Democrats can enhance their chances of victory in November if they offer voters a clear policy agenda that is distinct and more compelling than what the Trump administration and Republicans have to offer.
In the midst of the primary season in the summer, a Washington Post-ABC News poll found that Americans – when asked if the Democratic Party stood for something or only in opposition to President Trump – said by a 52-37 percent margin that Democrats were the anti-Trump party.
While some voters so detest Trump that they will vote for just about any Democratic congressional candidate in hopes of impeaching the president – or at least blocking his agenda and launching congressional investigations of his conduct – millions of Americans want to know what candidates stand for – not just who and what they stand against.
The challenge both moderate and progressive Democratic candidates face between now and Nov. 6 will be to clearly articulate what they stand for and convince voters their policies are practical, achievable and beneficial.

This year's primary season ended Thursday in heavily Democratic New York, where the Democratic divide was on full display.
It is clear that Democrats are far more energized than they have been in a long time. Polls indicate this as well.
Mainstream Democratic Gov. Andrew Cuomo, his lieutenant governor and the candidate he favored for attorney general all defeated opponents farther on the left on the political spectrum, and all are now expected to be elected in November.
Cuomo won by an impressive 32 points over his well-publicized but poorly funded more progressive rival, former "Sex and the City" actress Cynthia Nixon.
To be sure, the enthusiastic challenge from Nixon resulted in her receiving over 512,000 votes –almost three times the amount Zephyr Teachout received in her 2014 left-wing challenge to Cuomo for the Democratic gubernatorial nomination. But Cuomo won more than 978,000 votes Thursday.
Teachout ran for attorney general in a hotly contested Democratic primary but lost to Cuomo's choice for attorney general, Letitia James, by 10 points in a field of four candidates.
Cuomo's success went even farther, as his lieutenant governor, Kathy Hochul, beat her more progressive opponent, New York City Councilman Jumaane Williams, by six points.
Nevertheless, a detailed look at these primary results indicates a much greater level of vulnerability for the Democratic Party. Although Cuomo won a decisive victory, a solid third of the vote went to Nixon, who was able to turn out thousands more voters than previous challengers to Cuomo.
This is strikingly and notably similar to the recent U.S. Senate race in Delaware, where former governor and current senator Tom Carper captured 65 percent of the vote – down from 88 percent in his last primary.
Democratic primaries like these are showing that the power of the left – while not as strong as the national media have made it out to be – remains strong, enduring, and raises questions about the midterm elections, and even beyond to 2020.
Given the strength of some of the progressive challengers who have won Democratic primaries this year to run in November – including Andrew Gillum for governor in Florida; Stacey Abrams for governor or Georgia; and Ayanna Pressley for a U.S. House seat from Massachusetts – it is clear that Democrats are far more energized than they have been in a long time. Polls indicate this as well.
However, the primaries on Thursday also continued the streak of well-publicized progressive defeats. At this point it's unknown if disappointed progressive Democrats will turn out in November to vote for more moderate Democratic candidates in order to defeat Republicans.
The other more enduring question is how strong and united the Democratic Party will be in 2020, particularly if a far-left candidate runs for president.
Right now, former Vice President Joe Biden seems to be the strongest Democratic candidate, though it is possible Sens. Bernie Sanders, I-Vt., or Elizabeth Warren, D-Mass., could mount a credible challenge. Notably, even in states where the far-left fell short in the primaries, it was rare that the vote for progressive candidates fell below 35 percent.
The clear surge of progressive candidates in the Democratic Party has caused candidates like Cuomo to move left on issues like legalizing marijuana and empowering felons to vote. What remains unclear is if this trend will result in a sustained leftward shift in the November elections this year, and in the general election in 2020.
Leon Panetta, the former nine-term Democratic congressman and who served for 16 years as a top official in the Clinton and Obama administrations, said Democrats are "going through turmoil trying to settle on a vision."
"Very frankly, it's a party of a lot of very different voices right now," Panetta said.
There is every reason to believe the energy and enthusiasm in the party is moving left, and ample evidence that Medicare-for-all, jobs-for-all, and a $15 minimum wage is the direction that the party's platform is heading towards.
Just recently, former President Obama endorsed progressive ideas like Medicare-for-all, which has become almost a uniting rallying cry of the most left-leaning Democratic candidates.
Yet not all Democrats support such leftist policy platforms.
What will these moderate Democrats do in November if the Democratic candidates on their ballots are on the far-left side of their party? What will independents and moderate Republicans do? Will the most progressive Democrats succeed in increasing voter turnout?
We'll have the answers on the night of Nov. 6 and the early hours of Nov. 7, when the general election votes are tallied.