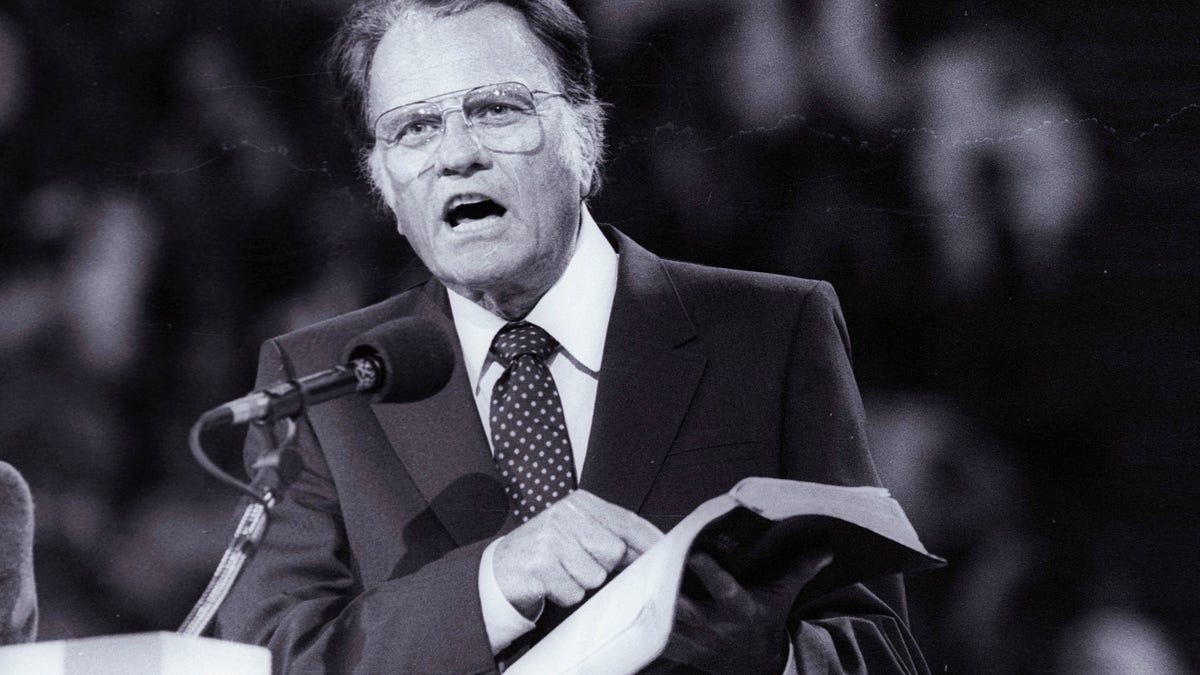 The Rev. Billy Graham turned 99 on Tuesday. To me, he will always be America's preacher. He introduced a brand of faith unlike any our country or even the world had ever seen. He brought millions of people to faith in Jesus Christ through his simple, down-home, country preacher style.
I've just returned from Ashville, N.C., where I spoke at the Todd Starnes Fall Getaway at the Billy Graham Training Center, also known as The Cove. This bucolic setting is nestled in the Blue Ridge Mountains, not far from Mt. Pisgah and a short distance from the Biltmore Mansion.
The Cove is a reminder of the dedication that Billy Graham and his deceased wife, Ruth, had to teaching people how to put their faith into action. It was not enough to go to church on Sundays. Faith was something that you lived every moment of your life.
The training center teaches the lessons that Billy Graham taught, by being a haven for people from all over the world. They come for conferences, retreats and seminars.
At The Cove, you never know when you might see a member of the Graham family. They continue the work of their famous patriarch.
I was privileged to have Anne Graham Lotz, Billy Graham's second-oldest daughter, stop by and listen to my talk on music as God's creation. She has her own Angel Ministry and is the author of 11 books. She said a few words to the group and talked a little about how her dad was doing ahead of his birthday. She told us his faith in Jesus Christ is as strong as ever.
During the seminar, guests got a sneak peek at the sequel to the movie "Unbroken," the Louis Zamperini story. The new movie, called "Unbroken: Path to Redemption," focuses on how the WWII prison camp survivor came to faith at a Billy Graham tent meeting in Los Angeles in 1949. Graham's grandson, Will, is playing his grandfather in the new film.
It was that tent revival that put Billy Graham on the world stage, because of two words the newspaper publisher William Randolph Hearst directed to his editors: "Puff Graham." The rest, as they say is history. From newspapers, to radio, to television, Billy Graham could mesmerize a crowd. But he always said it wasn't about him. It was about Jesus.
Other ministers have come to the stage to carry on the mantle of Billy Graham. Ministers like Bishop T.D. Jakes, Pastor Rick Warren and Franklin Graham. But it was Billy Graham who started it all. Something happened in 1949 that changed forever how people understand what it means to be a faithful believer.
Happy Birthday, Billy Graham! Thank you, and God Bless you!