Dana Perino: Knowing George Bush and his family has been one of the greatest honors of my life
My first political memory was the inauguration of President Ronald Reagan and Vice President George H.W. Bush in 1981.
 
Around that time, my dad started a tradition that required me to read the Rocky Mountain News and the Denver Post every day before he got home from work. I had to choose two articles to discuss before dinner, and my dad would get me to think things through.
That experience would serve me well later on when I had to do the same as press secretary for President George W. Bush.
I loved political news coverage from an early age. I never dreamed that the person I learned about as a young girl would be someone I would one day be able to call a friend.
 
 As a member of the White House staff, and even in the post-presidency, a lot of what I did was observe. I tried not to get in the way. I loved how the two Bush presidents interacted with each other – the way they'd gently rib each other, showing their affection through wit and a wink. 
 
When I suggested a joint interview in January 2009, both presidents were hesitant – their first response was always "no" to media interviews – but I was able to convince them. There may never be another father and son who both serve the country as president.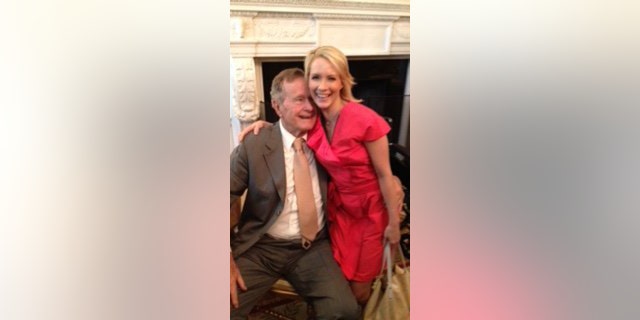 Brit Hume of Fox News interviewed the two in the Cabinet Room of the White House and it was a very special moment. Afterward, father and son were posing for a photo, and I tried to get out of the way – but President Bush 41 grabbed my arm and held me there saying: "You need to be in this picture. We're making history here!"
Yes, sir, we certainly were. 
 
The Bushes included me and so many others as a way to express their thanks. Sharing the White House with others was key to what kept them grounded.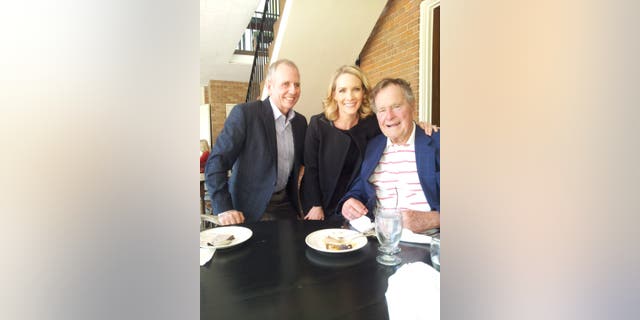 Knowing the Bushes has been one of the greatest honors of my life. I have a deep and abiding love for them. I am grateful for the opportunities they gave me professionally. But even more important were the life lessons I learned from them that have helped me live my life with more purpose, gratitude, joy and integrity than I otherwise may have done.
My sympathy is with the family that loved and revered President George H.W. Bush. They knew this day would come, yet still the loss will be deeply felt.  
 
 Rest in peace, Mr. President. Rest in peace.