College dropouts in US surpass those heading back to school -- it's time we fix that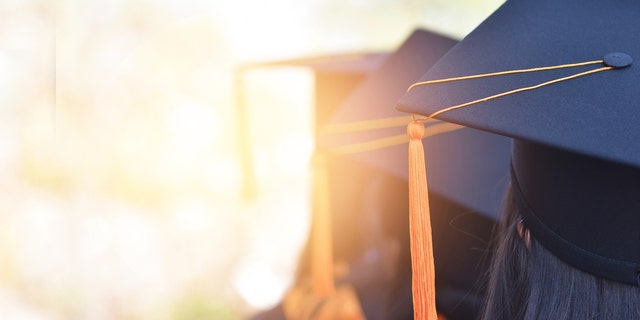 NEWYou can now listen to Fox News articles!
With their coffee mugs and laptops at the ready, over 20 million students are expected to start college in the U.S. this year. They offer a stark back-to-school contrast to the 31 million people in this country who started working on a degree but never completed it.
The 31 million figure may be surprising, but the reasons behind it are not. A recent Harris Poll survey, conducted in collaboration with University of the People, offers important insights.
First, money is a primary factor. Even with financial aid, many students don't have the means to continue, and may already be burdened with significant educational debt.
According to the survey results, nearly 60 percent responded that they would continue their education if it were affordable. Likewise, almost 60 percent said they would resume their education if class schedules were flexible. Many people who want an education have family obligations, and the need to work and take care of family can make getting to class impossible.
Life presents seemingly insurmountable obstacles for many of these students, but by stopping their education they risk the loss of the significant lifetime benefits of a degree: better jobs and socioeconomic mobility (those with a bachelor's degree have median earnings that are about 65 percent higher than those with a high school diploma), more engagement with their communities, a greater sense of satisfaction with their lives, and even better health. Institutions of higher education must help these students overcome these roadblocks for those who want to earn their degrees.
Our own experiences include attending, leading and teaching at institutions where in-person classroom interactions among students and faculty are the cornerstone of education. A campus environment with all of the attending resources offers students extraordinary opportunities. We have advocated for this kind of education, yet we know it simply is not possible for all.
Those who want a college degree and have the talent to obtain one, but who cannot pursue their dreams in the traditional way, deserve strong academic programs as much as any other student. For them, we must invest in models offering greater flexibility and affordability.
One bold approach is University of the People, the first accredited, non-profit, tuition-free online American university. We both are volunteer members of its President's Council, along with current and former college and university leaders from this country and abroad. Other quality non-profit universities such as Arizona State University, Southern New Hampshire University, University of Maryland University College, and Western Governor's University can attest to the demand for the flexibility and broad access that online education offers.
The opportunity of being given a chance to complete one's college degree can be transformative. As one graduate said after earning her bachelor's degree in business administration, despite poverty and a period of homelessness, "I will no longer be held back by my lack of education. Where there wasn't a way, I found one." For the millions hoping to finally earn their diplomas, let's show them there is a way.
John Sexton is president emeritus of New York University.