Carmen Fariña: Graduation rates in New York City on the rise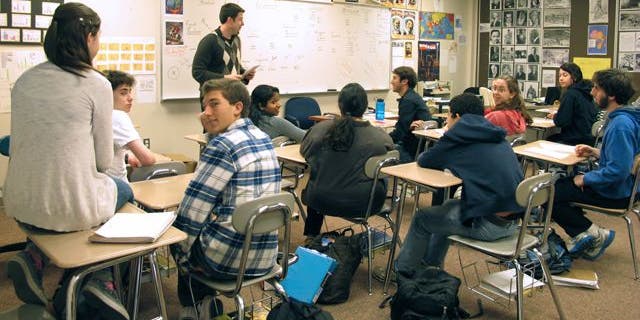 Earlier this month, we announced some very good news about New York City public schools: For the first time ever, our four-year high school graduation rate rose to over 70 percent. Students of all ethnic groups saw their scores improve. The percentage of students dropping out of school fell to an all-time low. More students are ready for college than ever before.
These are not just data points. Because we've invested in stronger teacher training and classroom instruction, because we've invested in community schools that focus on attendance and dropout prevention, there are more young people out there who have met some of the most rigorous educational standards in the entire United States and gotten a diploma. There are more young New Yorkers who are equipped to go on to college and careers and pursue their dreams.
But let's be clear: While this is valuable progress, a 70.5 percent graduation rate is not where we want to be. It's not where we need to be. That's why we've committed to raising the high school graduation rate to 80 percent – and lowering the dropout rate – over the next 10 years, and we are putting the investments and resources in place to make that happen.
First and foremost, we've already expanded free, full-day, high-quality pre-K to every 4-year-old in the city, so our youngest learners are ready for elementary school. We've turned 130 schools into Community Schools to provide social services in schools, strengthen family engagement and address important issues like chronic absenteeism. And every teacher now gets streamlined and consistent training for 80 minutes every week that actually helps them improve their instruction.
And starting this school year, we're implementing a number of new initiatives specifically focused on hitting that 80 percent graduation rate and excellence for all students. At the elementary and middle school levels, we are rolling out "Universal 2nd Grade Literacy" and "Algebra for All" – these will give all students the reading and math skills they need to stay on track throughout their education.
In middle and high school, new initiatives will guide students to college, careers and a better future: "College Access for All," "AP for All," "SAT School Day" – at which every junior will be able to take the SAT during the school day free of charge.
And in all of our schools, we'll have "Computer Science for All": a 21st-century skill for a 21st-century world.
With these reforms – and the talent and dedication of our educators, our students and our families – our graduation rates, and our city's future, are going to keep soaring skyward. We are going to have a lot more good news to share about New York City schools.