Banned: School drops musical version of 'Lord's Prayer' from graduation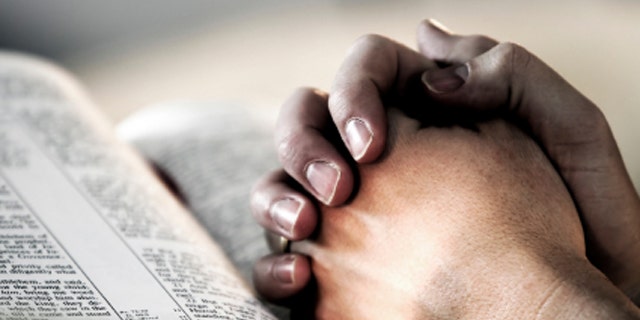 A musical rendition of "The Lord's Prayer" has been performed at East Liverpool High School's commencement for nearly 70 years.
Lisa Ensinger performed the sacred song when she was a senior at the Ohio school in 1986.
Click here to join Todd's American Dispatch: A Must-Read for Conservatives!
"It's a tradition," she told me – a tradition that she continued when she became the high school's choir director.
But "The Lord's Prayer" will no longer be performed at graduation thanks to a meddling bunch of atheists, agnostics and free-thinkers from Wisconsin. I document their predatory behavior in my book, "God Less America."
The Freedom From Religion Foundation fired off a letter to the school district alleging that someone complained after hearing the song at the 2015 graduation ceremonies, the Morning Journal News reports.
The FFRF warned that it is against the law for a public school to promote religion – and they "asked" that no religious songs be sung at graduation in the future, the newspaper reported.
The district was faced with a choice – drop the song and appease the out-of-town bullies or keep the song and risk a lawsuit.
The school district chose to drop the song. I reached out to the superintendent for an explanation – but so far – my call has not been returned.
The ban has devastated the community – and especially students in the school's music program.
"It breaks my heart. Our students are really sad," Ms. Ensinger said. "Not only is it important to me because of my own faith, it's important to me as an educator."
She tried to convince the school board to reconsider the ban with an impassioned plea at a recent board meeting.
"It's a tradition. And it's great music," she said. "It's a fantastic piece of music with great music education value and now we are no longer permitted to do it at graduation."
She warned the district that banning a piece of sacred music could lead the school down a troubling path.
"Once you say you can't do one piece of music because of a text – you open a door that will basically shut out large quantities of music and music history," she told me. "You take out Bach's work, most of Mozart's work, you take out everything from the Middle Ages because it's all sacred. "
It's a good point. How can a music educator teach music history without including sacred music? If they're going to ban Christian songs, what's next?
It didn't matter that Ms. Ensinger became emotional. It didn't matter that the crowd applauded her remarks. It didn't matter that freedom of religion does not mean freedom from religion.
The school district remained defiant -- and banished "Our Father Who Art in Heaven" to a dusty storage closet – all because one anonymous person allegedly complained.
"The Supreme Court says we can't do it," School Board President Larry Walton told the Morning Journal News. "I'm not going to risk this school by trying to fight the Supreme Court."
Mr. Walton told the newspaper one district waged a legal fight on a similar issue and it cost more than $850,000.
So the school system considered the cost – they were more concerned with the price tag than doing what's right.
They should've told that bunch of perpetually-offended, out-of-town troublemakers to high-tail it back to cheese country.
But instead, the educators in East Liverpool allowed themselves to be bullied. And that's a shame.
Banning "The Lord's Prayer" is not a separation of church and state issue. It's a separation of common and sense issue.