Atheists demand town remove church welcome signs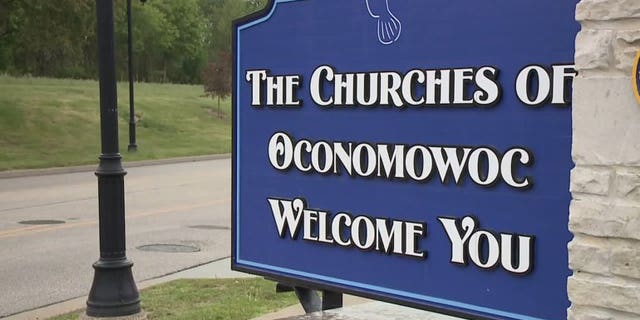 A group of perpetually-offended atheists, agnostics and freethinkers are threatening to sue a small Wisconsin town because of two welcome signs.
The signs, which were posted some 50 years ago, read, "The Churches of Oconomowoc Welcome You."
Click here for a free subscription to Todd's newsletter: a must-read for Conservatives!
The Freedom From Religion Foundation said the welcome signs are unconstitutional because they are not neutral toward all faiths.
"It endorses religion over non-religion and Christianity over all other faiths," FFRF attorney Ryan Jayne wrote in a letter to town leaders.
The Freedom From Religion Foundation is on a national crusade to eradicate public displays of the Christian faith. They typically target communities that do not have the financial resources to fight back.
To continue reading Todd's column from ToddStarnes.com, click here.