Anna Kooiman: What July Fourth means to me (and why I'm so glad to be back home on this holiday)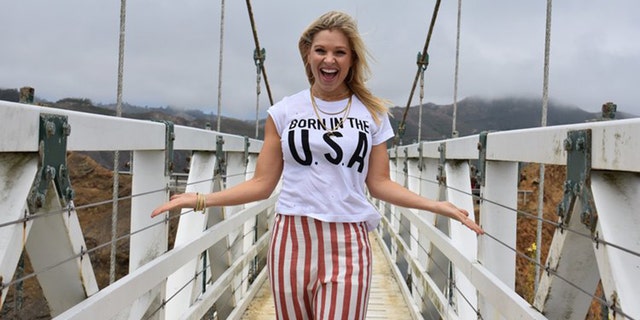 I imagine most of you have these associations with July Fourth: fireworks lighting up the night sky, pool parties with family and friends, the smell of burgers on the grill, red, white and blue fashion statements, sparklers, American flag cakes decorated with strawberries and blueberries, etc. Like you, these are also associated with happy memories.
If Fox News hadn't flown me from Australia back to the USA for our Proud American special programming - July 4th would have felt like any other day of the year. A chilly day at that. I live in the Southern Hemisphere -- where it's winter!
As many of you know I left a dream job hosting the number one cable morning show in the world, "Fox & Friends" almost two years ago.
I moved for love after marrying a handsome Aussie bloke. We just had a baby five months ago.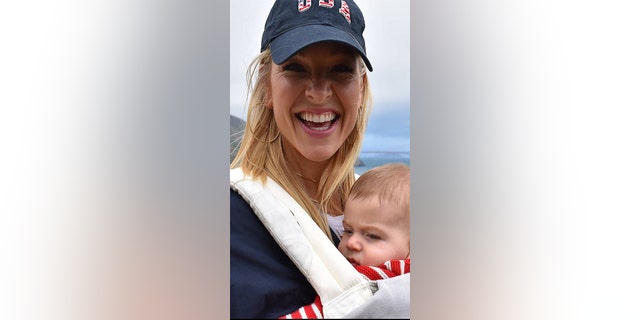 I absolutely love our new life in Sydney. We live at Australia's most iconic beach, Bondi Beach. But as you can imagine, there are things I miss SO much about America! Patriotic holidays are the perfect example.
I feel so honored that Fox News has flown me back for the second year in a row to host our special Independence Day programming.
Last year we were in Southport, North Carolina (my home state). This year our big Fox News patriotic crew is in Norfolk, Virginia.
We'll tour you around some of the Navy's latest and greatest vessels, brush up on some Founding Fathers' history at Colonial Williamsburg, and make your heart sing as we paint the town in red, white, and blue!
This year's Proud American coverage feels particularly special. Although my baby boy, Brooks, is just a few months old, he is spending some time in the great USA with my parents. Lucky me -- I have a free babysitter!
Ha ha! Lucky them - they are making amazing memories with their first grandbaby!
I treasure the memories I have with my own grandparents and I'm sure Brooks will too one day.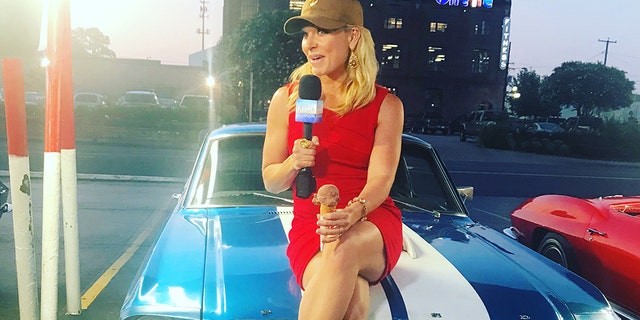 This Fourth of July I am reminded of both my grandfathers' service to this great nation. One served in the Navy, the other in the Army. This is another bit of my own family history that makes me a Proud American this July Fourth.
I feel so fortunate to be spending July Fourth with my old Fox News friends. A hot and steamy, fireworks filled holiday is the way my American spirit prefers it.
This assignment is an absolute treat! Almost as good as those yummy American flag cakes with the strawberries and blueberries on top!