'An awesome opportunity' -- The Presidential Leadership Scholars Program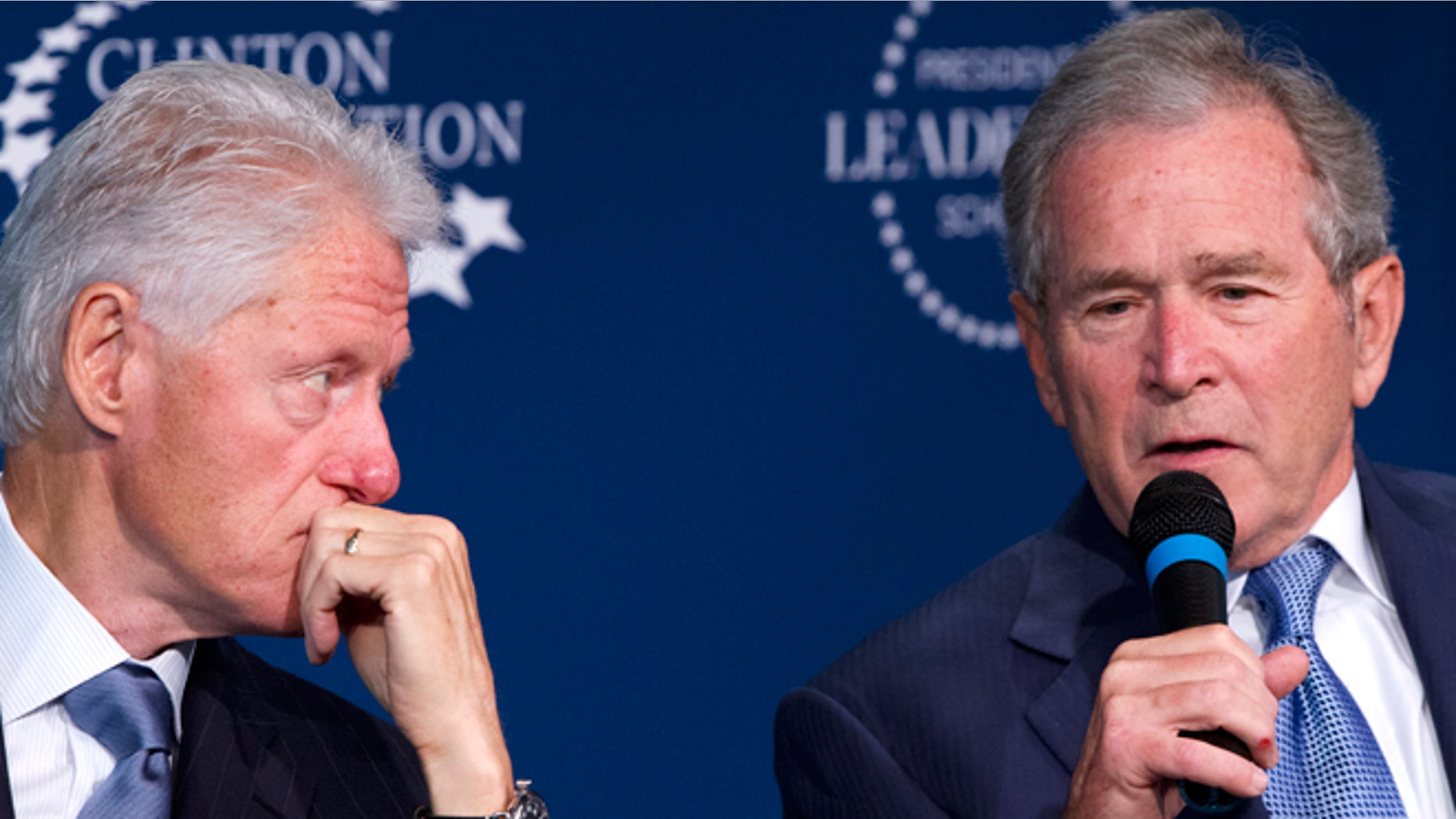 Editor's note: On Monday, September 9, The Presidential Leadership Scholars Program was announced at the George W. Bush Presidential Center by former presidents George W. Bush and Bill Clinton. The following is an exclusive interview conducted by Dana Perino, former White House press secretary and current co-anchor of Fox News Channel's "The Five" with Margaret Spellings, President, George W. Bush Presidential Center and Bruce Lindsey, Chairman of the Board, Clinton Foundation. 
Dana Perino, co-anchor, "The Five," former White House press secretary: What was the inspiration for the Presidential Leadership Scholars Program — can leadership actually be taught, or are people born with the skill?
Margaret Spellings, President, George W. Bush Presidential Center: When I moved to Dallas a year ago to take the position at the Bush Center, I realized very quickly that the southwest region was a Presidential Center powerhouse – there are three in Texas and one very close to us in Arkansas. Two Democrats and two Republicans – presidents who led our country through the last half of the 20th century and the beginning of 21st century – each of them consequential leaders who each made many difficult decisions, sometimes at great political cost to themselves. My colleagues at the other Presidential Centers and I recognized the awesome opportunity we had to come together to teach young leaders, who had already demonstrated a proven track record of leadership, the skills that would help them accomplish even more in their communities.
Perino: What types of seminars will be provided and do you expect people from all of the former administrations to teach them?
Bruce Lindsey, Chairman of the Board, Clinton Foundation: The Presidential Leadership Scholars Program will incorporate faculty from the presidential centers affiliated universities, best in class faculty from other academic institutions, and guest speakers from former administrations. Additionally, President Clinton and President George W. Bush will participate periodically in the program itself. The program will cover aspects of leadership including the importance of coalition building, effective communication and vision, decision making, among others.
Perino: The program would provide incredible networking opportunities -- was that part of the idea?
Spellings: Absolutely. Adult learners learn from each other. We expect that this program will bond the scholars together, within this first class and with future classes, as mentors, resources, and partners who can advance their future endeavors. The sky is really the limit for what we think they'll achieve, and working together is critical to that.
Perino: What qualities are you looking for in the candidates and is there an age limit?
Lindsey: We will be looking for individuals who are passionate and interested in making a difference. Leadership is an important skill to learn -- how to marshal resources and inspire people to work towards a goal, a common good. That's what the Presidential Leadership Scholars Program will do. The Program doesn't have an age limit, we are looking for emerging leaders across all sectors.
Perino: Who is supporting the program and what type of support does the program need to succeed?
Spellings: We've been very fortunate to receive support from a few founding partners, including three foundations based out of Texas: the Moody Foundation, the Caruth Foundation and the Miles Foundation. That support has given us sufficient funding to stand up the program, and underwrite and develop the first class of leaders at no cost to the scholars themselves, which is really important. But beyond the financials, the most important support for the scholars will come from their places of employment, since they will complete the program while still working full-time, and from their families, of course.
Perino: Projecting 5-10 years after the first class of scholars, what could you imagine them achieving?
Lindsey: There is unlimited potential! We want individuals who want to have impact in both the public and private sectors, in philanthropy and the military, people who want to make a difference. In ten years we want to see these individuals leading and forging new frontiers in business and nonprofits — and most importantly to us, in their communities. We can see them making a difference wherever they choose to — and we hope this program will be instrumental in giving them the tools to do it.