'All-American City' confiscates elderly man's American flags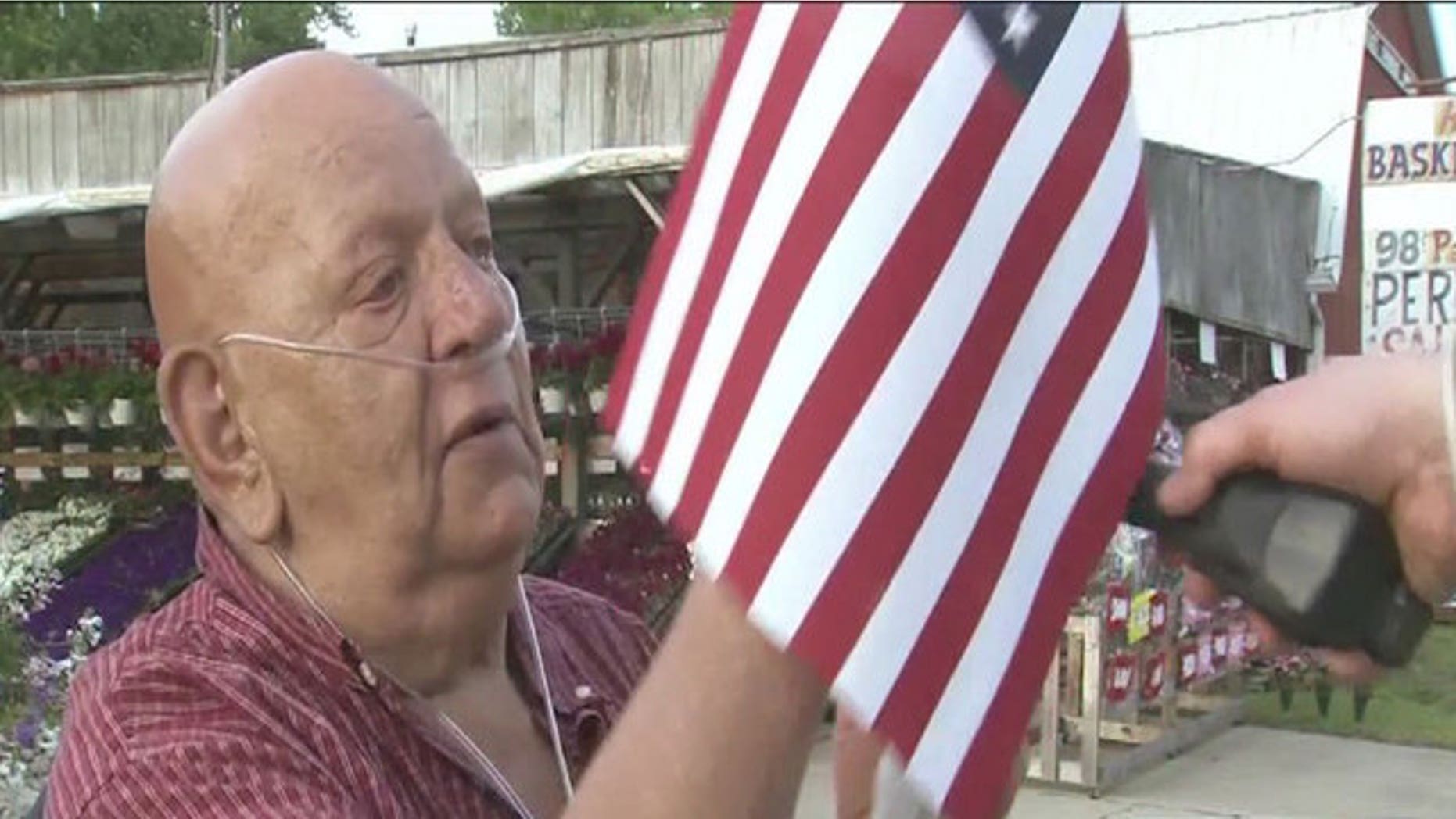 Ken Dabelstein is a proud American.
He owns Ken's Country Produce – a bedding plant business in Westland, Michigan –which has the distinction of being an "All-American City."
Click here to join Todd's American Dispatch: a must-read for conservatives!
Folks around Westland have been getting their marigolds and petunias from Ken for 42 years.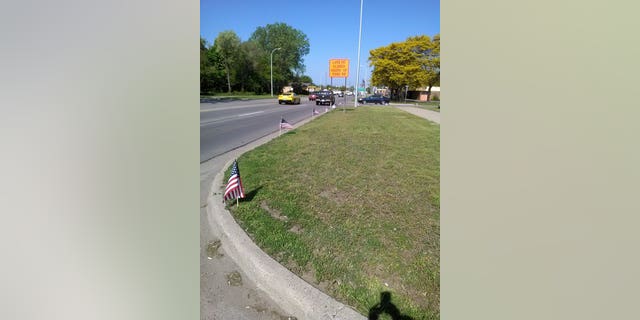 "I'm a member of the Rotary Club and the Chamber of Commerce," he told me. "I started working when I was 19 years old. I do not collect Social Security. I pay for my own Medicare and health insurance. I'm a working American man."
The 72-year-old business owner is also a patriot.
"We have the greatest country in the world," Ken told me. "That's why everybody wants to come to America."
And for the past 30 years he's been honoring our veterans on Memorial Day weekend by lining the front of his store with 24 small American flags.
But on May 24 a city worker dropped by and told Ken the flags had to come down. He was told the city considered the American flag to be a violation of the town's sign ordinance.
Want to read about American Heroes? Click here to get your copy of Todd's latest book!
"I told him the American flag is not a sign. It's part of being a proud American," Ken told me.
Ten minutes later, the city worker determined the Red, White & Blue could stay.
But on Thursday a city ordinance officer showed up and confiscated every single flag.
"She tore all my flags out – and brought them up to the counter," Ken said.
There were several dozen customers inside the store and several attempted to retrieve the flags from the worker. But she bolted out the door.
"She took the flags and ran to her truck and threw them in the pickup truck," he said.
Ken posted a message on Facebook – alerting his customers that "the city of Westland removed my flags from my property – saying its signage."
He also reminded folks that Westland is supposed to be an All-American city.
By Thursday afternoon the mayor and a council member had apologized and vowed to return the flags.
"What it sounds like to me is that it was probably a misunderstanding," council member Kevin Coleman told Fox 2 in Detroit. "Some of these things that seem like common sense can get overlooked. On behalf of the city council I want to apologize to Ken here."
Ken graciously accepted the apology – but there was just one problem. No one could find Ken's confiscated flags. Old Glory was gone.
But let not your heart be troubled, patriots. This Memorial Day dispatch has a Hallmark resolution.
Early Friday morning a good-hearted stranger showed up at Ken's Country Produce – and restored Ken's tribute to our troops.
It must have been quite a scene this morning when Ken discovered by dawn's early light that the flags were still there.
And so on this Memorial Day weekend, the Star-Spangled Banner waves once again in Westland, Michigan – an All-American City.