Air Force Superintendent: Why you should consider attending a service academy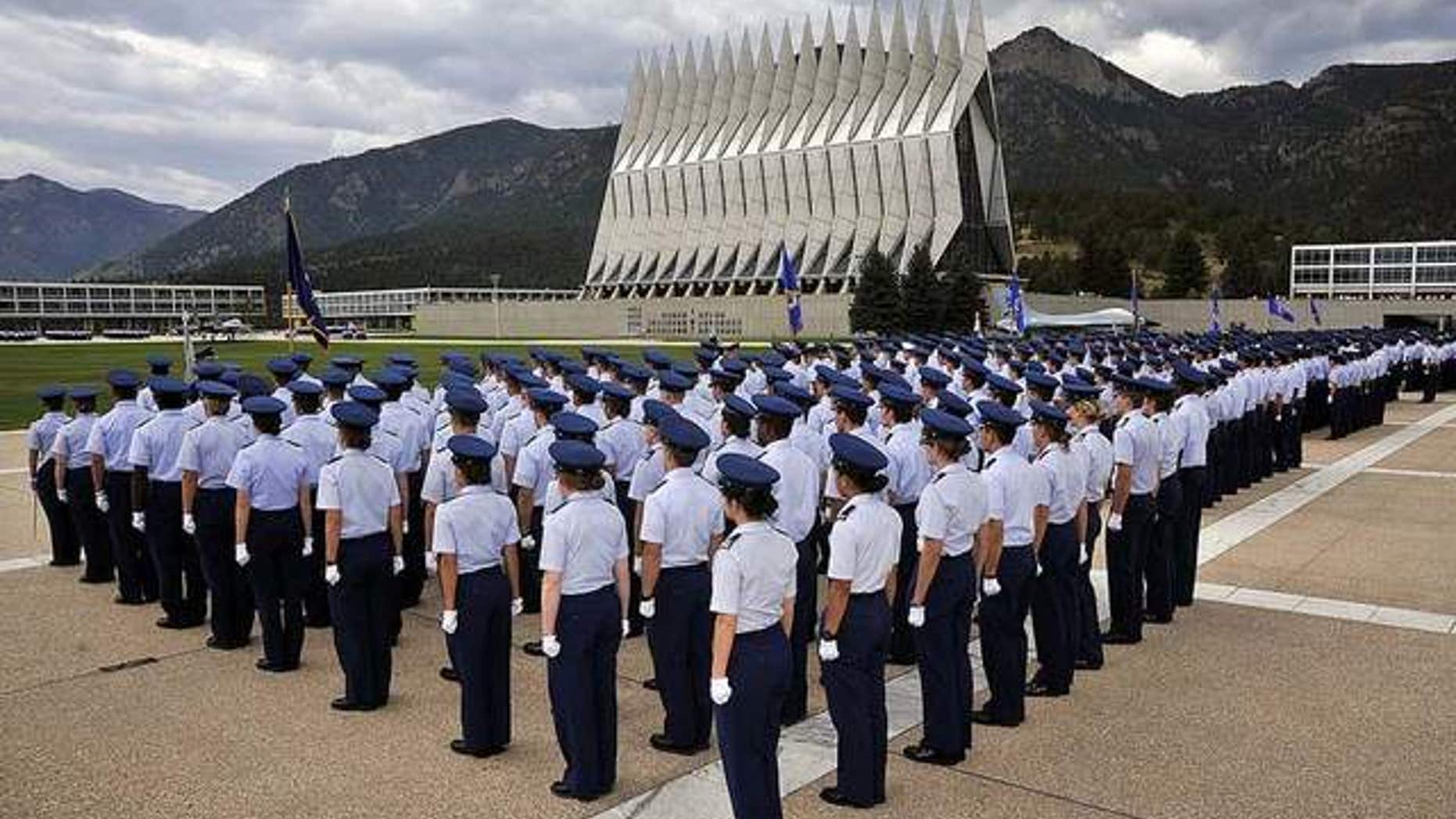 Every year, high school seniors across the nation begin their much anticipated application process to attend the college or university of their dreams. Students and parents alike fervently research and compare factors ranging from admission rates to extracurricular activities to ensure they make the "right" choice from a seemingly inexhaustible list of possibilities.
As the Superintendent of the United States Air Force Academy, I worry about how best to help students wrestling with the decision: should I, or should my child in the parent's case, consider attending the Air Force Academy?
The answers are found both in the tangible benefits and distinguishing character of a Service Academy. To begin, the Air Force Academy is a competitive environment. Nearly all come to us as team captains, valedictorians, and student body presidents at their respective high schools. Over the next four years, however, they must learn to serve and lead in an environment in which everyone is a leader…and everyone is a follower.
At the Academy, character is paramount – while they're evaluating our Academy we're evaluating them to determine if they have the honor and fortitude it takes to succeed at the Academy and serve in our Air Force. This begins with the cadet honor code: we will not lie, steal, or cheat, nor tolerate among us anyone who does.  The Code is based on the enduring principles of honesty, respect, and fairness, and helps cultivate honor, integrity, and regard for human dignity -- core principles of the profession of arms. 
The nominating process generates a unique student body comprised of all U.S. states and territories, ethnicities, and economic backgrounds. This "electoral college"-style selection process not only reflects our national values, but also ingrains in each graduate a sense of respect and strength in diversity.
Our four-year curriculum and emphasis on character development is interwoven in all aspects of cadet life to create an atmosphere of trust and accountability amongst cadets and staff.  
The military focus of the Air Force Academy adds another level of commitment, maturity and responsibility that we expect from our students. Our emphasis on impeccable character is why it becomes "news" when an extremely small minority of our cadets does not meet our high standards. We hold ourselves to a higher standard.  As such, we proactively address the difficult topics across our campus. 
As other institutions of higher learning struggle to tackle the growing campus sexual violence epidemic for example, The Washington Post's Nick Anderson highlighted the nation's military service academies' four year prevention training as the model for others to glean ideas from. We are not perfect, but as our reporting and prevalence rates continue to converge towards zero, our students are showing confidence in our leadership to maintain a safe, inclusive climate based on mutual respect regardless of race, gender, religion, or sexual orientation.
The impeccable character and personal achievements of our applicants produces an exceptionally well qualified and diverse pool of candidates. Consider this: while still in high school, one young man from the class of 2018 spent over a year of his after-school time building a 78-foot tall Hindu Temple. 
In another example of extraordinary accomplishments, a young lady from Colorado was the starting kicker on her high school football team.  The impressive list of academic and leadership accomplishments of each one of our 9000+ applicants is interwoven with personal stories of service, overcoming adversity, and grit in the face of challenges and difficulties.
The nominating process for the Air Force Academy generates a unique student body comprised of all U.S. states and territories, ethnicities, and economic backgrounds. This "electoral college"-style selection process not only reflects our national values, but also ingrains in each graduate a sense of respect and strength in diversity.
This diverse student body offering a variety of perspectives is leveraged to create a world-class education, which has been recognized by our "top-tier" status in nearly every major national ranking. With full academic accreditation, the Academy offers a Bachelor of Science degree grounded in both STEM and the liberal arts. Through the Academy's 27 academic majors, 19 research centers, and two institutes, students have the freedom to pursue their passion and grow under the watchful leadership and mentorship of our world-class faculty.
Given the immense responsibility and immediate demand placed on our graduates, the Air Force Academy is more than a college.  The Air Force Academy offers a full immersion in the Air Force's values and the modern profession of arms. Cadets will learn the principles of flight in our gliders and planes, operate and fly satellites, design and build cyber networks, and some will even test their courage and resolve through the Academy's solo freefall parachute program. 
Many will have opportunities to travel and study abroad, and all will test their grit, determination and warrior spirit through daily competition in sports and academia. 
Competition is part of the fabric of every cadet. Every cadet at the Academy is a student-athlete. About 24% of our cadets will know the feeling of wearing Falcon blue and represent us in one of 27 NCAA division 1 sports.  Some may represent us on one of 15 of the competitive clubs we offer. Nearly all cadets will have the opportunity to compete every semester in our many intramural competitions. 
Whether in the classroom, or "on the fields of friendly strife," competition is an indispensable element of the Academy experience. The will to win, teamwork, depending on others, risking failure, facing defeat with character – are critical leadership lessons our graduates will take into their futures.
Ultimately, the Academy is about graduating officers motivated to lead the United States Air Force in service to our nation. Our goal is to produce graduates who are exceptionally well-prepared to lead in a complex, challenging, technically sophisticated and ever-changing geopolitical environment.
As such, the Air Force Academy attracts a different type of student. Our Nation demands an unwavering commitment to lead and serve others.  The education and leadership training they receive will crystalize their commitment to the core values of "integrity, service, and excellence" and empower our graduates to become fit, ethically-based, service-minded officers prepared to lead in our Nation's Air Force and as leading citizens across our Nation.