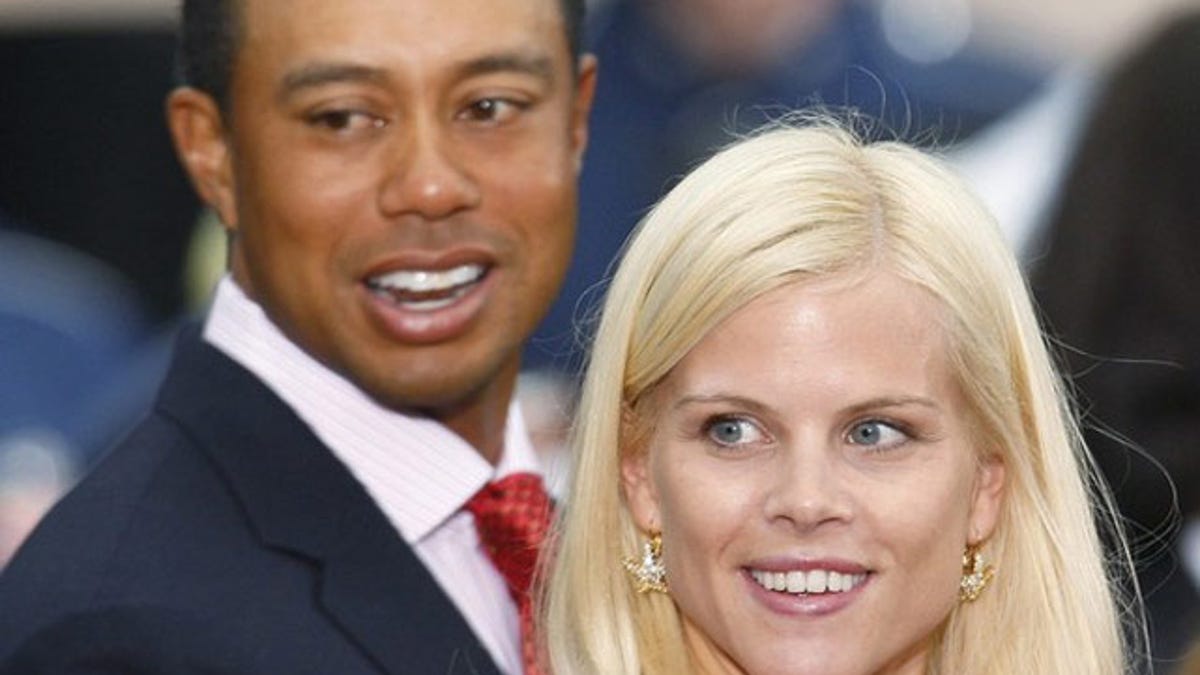 Famed golfer Tiger Woods "the lyin' cheetah," will break his silence tomorrow. Everyone has been eagerly anticipating this moment and you can bet that the whole world will be watching.

Forget what he has to say. What the public awaits is the answer to the greatest question of all. Will his wife Elin publicly stand by his side?

My question to all of you is, why shouldn't she? The last time I checked, Elin was still Mrs. Woods -- unlike the other women who are breaking their silence to take advantage of a small moment in the limelight for behavior that they should really consider keeping quiet about and taking to their graves.

My heart continues to go out to Elin. I can't imagine the torment that she encountered after learning the details of her husband's affairs, and reading the infamous "soul mate" text messages.

As a woman, I cringe when I think about how Elin, or any wife whose husband is in the public eye, has to deal with the whispers from observers when she walks through a room, the friends and acquaintances that she probably just finished entertaining in her home who have scattered like roaches when the lights turn on—some who even take advantage of the situation to elevate their own lives.

Tiger, ultimately, doesn't owe us anything. What he does behind closed doors has absolutely nothing to do with us. The people he is indebted to are his wife and family.
Tiger's prominence cannot be compared nor confused with political figures, whose decisions ultimately impact lives across the globe. Though I don't agree with Tiger's behavior, I can't even begin to compare his actions with those of former senator and presidential candidate John Edwards, who deceived his wife, his family, and the world for personal gain. John Edwards fathered a child -- and paid another man to assume responsibility for it. At least Elin doesn't have a terminal illness, nor have we seen any evidence of Tiger fathering a child by any of his mistresses.

All Tiger needs to do now is focus on returning to the green, swinging that golf club harder than ever, and making more greenbacks for all who are involved. In the business world, if it doesn't make money, it doesn't make sense. And Tiger is still the most exciting golfer of the 21st century. Ultimately, the public will forgive Tiger.

If we want to continue to attack and scrutinize anyone, perhaps we should consider the women who engaged in the alleged affairs with Tiger.

I have a greater problem with them that anyone else involved in this tangled web.

Tiger only did what these women allowed him to do.

I'm much more interested in learning why the women who participate in these crimes of passion would disrespect themselves by engaging in such activity.

Flashing lights, black-tie dinners with prominent newsmakers, invitations to prestigious soirées, traveling the world -- of course it all sounds exciting. I can't fault these women for wanting a successful mate. Who doesn't want a 21st century Prince Charming? However, never in the fairytales did Cinderella, or any other character attempt to steal Prince Charming from someone else. Cinderella attracted her own Prince Charming, she didn't go window shopping in someone else's life, and living vicariously through the wives.

As for Tiger and Elin, no matter what decision they make in their personal lives, it's their decision and has absolutely nothing to do with us. They need to borrow a few lines from R&B bad boy Bobby Brown's greatest hit, "My Prerogative":
Everybody's talkin all this stuff about me
Why don't they just let me live
I don't need permission
Make my own decisions
That's my prerogative!
LaToya Foster is the host of two talk shows based in Washington, D.C., "The Washington Insider" and "In the Know." She is also a political commentator, sports and entertainment journalist, and motivational speaker. She resides in Washington, D.C. and is currently working on her first book. Learn more about LaToya at www.latoyafostertalks.com. E-mail your thoughts to latoya@latoyafostertalks.com.