A love letter to my sister Susan G. Komen on Valentine's Day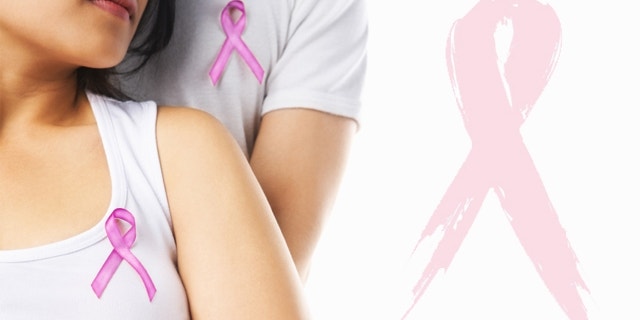 NEWYou can now listen to Fox News articles!
Dear Suzy,
Every year since you passed away in 1980, I've written a letter thanking you for having been the most wonderful sister, and the inspiration for taking me on a meaningful life's journey in patient advocacy and philanthropy.
It's amazing to think how young we were then when you first told me "this time the lump was different," and a few years later, as you were dying from metastatic breast cancer, you made me promise that I would do everything I could to end breast cancer forever.
I've worked hard to keep that promise. In 1982 I founded Susan G. Komen (SGK) in your honor and over the years it grew to be the largest breast cancer charity in the world, raising more than $2.6 billion for breast cancer research, community health outreach and screening, patient advocacy, and numerous related programs in more than 30 countries.
In 1984 I too was diagnosed with breast cancer, which only strengthened my resolve to do something about this terrible disease that many people wouldn't even mention by name at that time.
Your namesake organization grew—and then, thanks to my devoted husband Norman Brinker, whom you never had the chance to meet -- was able to thrive on an entrepreneurial model that he had inspired.
The "Race for a Cure" became a recognized and profitable event around the world that helped fuel fundraising to support research and awareness about breast cancer and the importance of screening, and since 1990, death from breast cancer has been reduced by a third, and the 5-year relative survival rates for early breast cancer rose from 74 percent to 99 percent.
When I decided to post this year's letter as a Valentine for you, I asked my friend and op-ed co-author, Eric Rosenthal, the journalist who has observed and covered the cancer community for several decades, if he'd help me recount how far we've come since President Nixon declared his "war on cancer" in 1971.
We didn't want to bore you with lots of details and statistics, but instead provide an overview of the progress made against breast and all other cancers, now numbering more than 200.
Since 1971 a looming cancer enterprise — both public and private -- has arisen with a National Cancer Program that includes the National Cancer Institute and its numerous designated cancer centers and other academic centers, as well as various public and charitable funding mechanisms to support meritorious discovery and state-of-the-art therapies which, hopefully, are made available to all.
The number of cancer survivors today exceeds 15 million in the United States alone, and more focus is being paid to managing cancer, making it a chronic disease for many who will enjoy a good quality of life, and even if not officially "cured," will eventually die with the disease but not from it.
There's also been a lot of positive news on the treatment and prevention fronts with a far greater molecular understanding of cancer leading to what's being called "precision medicine," with more genomic approaches to treatment and new interventions such as immunotherapy and targeted therapies.
There's also been a push to use "big data" to increase understanding of the disease in more patients, something that SGK worked on just a few months ago during a conference held at Rockefeller University.
Yes, Suzy, it's a brave new world for cancer patients today, and President Obama recently asked Vice President Biden to lead a renewed effort to continue channeling excellence and funding into meaningful cancer research.
Rest assured, Suzy, that much progress has been made in your name and by the efforts of many others, and that my promise to you is still very much alive today.
Love,
Nancy