WH press secretary torched for fumbling her way through explanation on airborne object over Canada: 'Brutal'
Jean-Pierre said US worked with 'Canadia' to shoot down the unidentified object
White House press secretary Karine Jean-Pierre was called out over the weekend after struggling to explain why the U.S. military shot down an unidentified airborne object over Canada.
A "high-altitude airborne object" over Northern Canada was shot down by an F-22 fighter jet at the directive of President Biden, a North American Aerospace Defense Command [NORAD] official confirmed in a statement to Fox News Digital. The incident came one day after the United States shot down an unidentified object over northern Alaska on Friday that entered U.S. airspace before it was detected and a week after the U.S. shot down a Chinese surveillance balloon spotted off the coast of South Carolina.
The White House confirmed President Biden authorized for the object to be shot down, but did not elaborate further.
In an interview on MSNBC Sunday, Jean-Pierre was asked pointedly, "Why is the American military shooting something out of the sky over Canada?"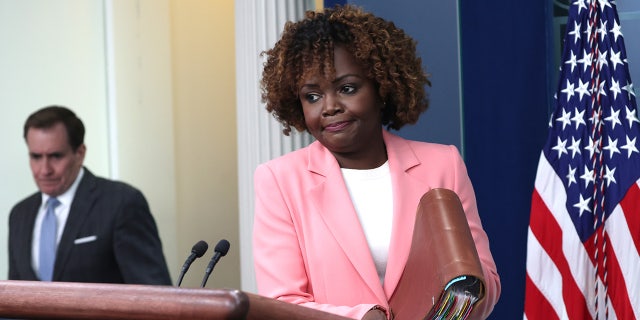 CANADA PRIME MINISTER JUSTIN TRUDEAU SAYS US SHOT DOWN HIGH ALTITUDE AIRBORNE OBJECT OVER NORTH AMERICA
The press secretary fumbled her way through a response, offering little clarity while avoiding a direct explanation on the matter.
"Because it's part of uh NORAD. The NORAD is uh part of like a, uh part of a, it's a – it's uh what you call a coalition and so that's why we were able to do that. Again, we didn't do it on our own, we did it in uh – in uh clearly, in uh, in step with Canadia – Canada," she said.
Critics pounced on Jean-Pierre's botched response, with some bashing her communication skills and others pointing out her use of the term "Canadia."
"Lmfao she is literally the most incompetent Press Secretary that has ever existed," X Strategies senior digital strategist Greg Price tweeted.
"Brutal," former White House senior adviser Stephen Miller replied.
American Greatness reporter Deb Heine responded, "Communication is her one job."
"Plain dumb!" Georgia's Vernon Jones said.
The unidentified "objects" the U.S. shot down over Canada and Alaska are both believed to be balloons that were carrying a payload, a senior U.S. official confirmed to Fox News on Sunday.
CLICK HERE TO GET THE FOX NEWS APP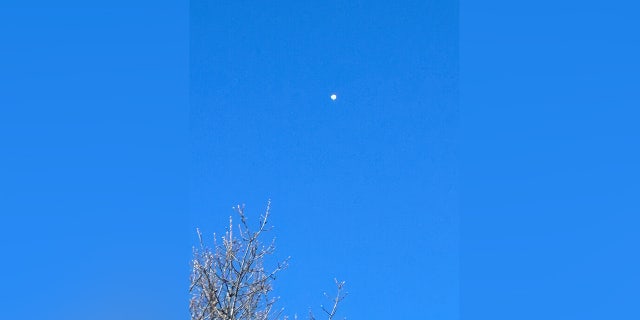 Details regarding the object that was flying through Canadian airspace were scarce throughout the weekend, but U.S. officials now describe it as a "small metallic balloon with a tethered payload," the official told Fox News. Senate Majority Leader Chuck Schumer, D-N.Y., said he received a briefing on the issue Sunday and was told that the object in Alaskan airspace on Friday was also believed to be a balloon.
Fox News' Anders Hagstrom contributed to this report.