Polls continue showing discontent among Democratic voters with President Biden as their nominee, so much so that some primary challengers are showing better-than-expected strength despite no institutional support.
Several polls, including one from Fox News last month, show Robert F. Kennedy Jr. with double-digit support just days after he officially launched his presidential campaign. The Fox News poll showed him with 19% of support from Democratic voters while Biden earned 62%. The only other declared Democratic candidate, spiritual guru and former 2020 presidential hopeful Marianne Williamson, reached 9% in the same poll.
Those stunning numbers, in addition to Biden's approval rating being constantly underwater, have fueled discussion over whether there should be Democratic primary debates, something the DNC already ruled out.
CNN HITS BIDEN WITH 'HORRIBLE NEWS' AS POLL SHOWS 66% OF AMERICANS CALL A 2024 VICTORY A 'DISASTER,' 'SETBACK'
That decision sparked criticism form some prominent voces. Podcast giant Joe Rogan slammed the DNC's move as "not that democratic" while talk radio host Charlamagne Tha God suggested the party establishment was stifling discussion.
But what do Democratic strategists think?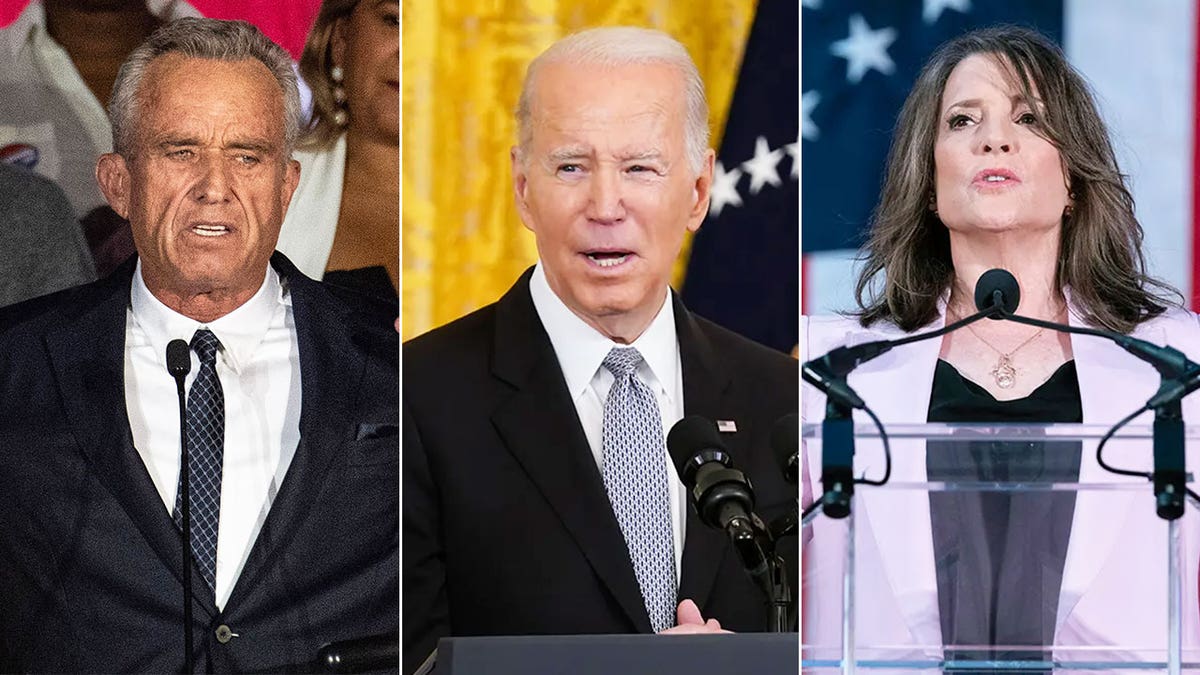 Tim Hogan, the former communications director for the Amy Klobuchar campaign, said the DNC is following the standard both parties have held in the modern era.
"Is the DNC supporting the incumbent president? Yes, just like the RNC did with Trump in 2020, George W. Bush in 2004, George H.W. Bush in 1992, and Reagan in 1984," Hogan told Fox News Digital.
FOX NEWS POLL: MORE THAN HALF OF VOTERS THINK TRUMP IS A STRONG LEADER, BIDEN ISN'T
Another Democratic strategist who worked on a 2020 campaign rivaling Biden said "No one wants a s---show primary on the Democratic side," telling Fox News Digital "there's no reason to have a debate" since RFK Jr. and Williamson aren't "serious candidates."
"I mean, Kennedy is not a Democrat. Like he is using a party vessel to run what is going and chip away at Biden's numbers and be a spoiler," the strategist said, adding "there would be a conversation to be had" if someone like California Gov. Gavin Newsom, D., entered the race.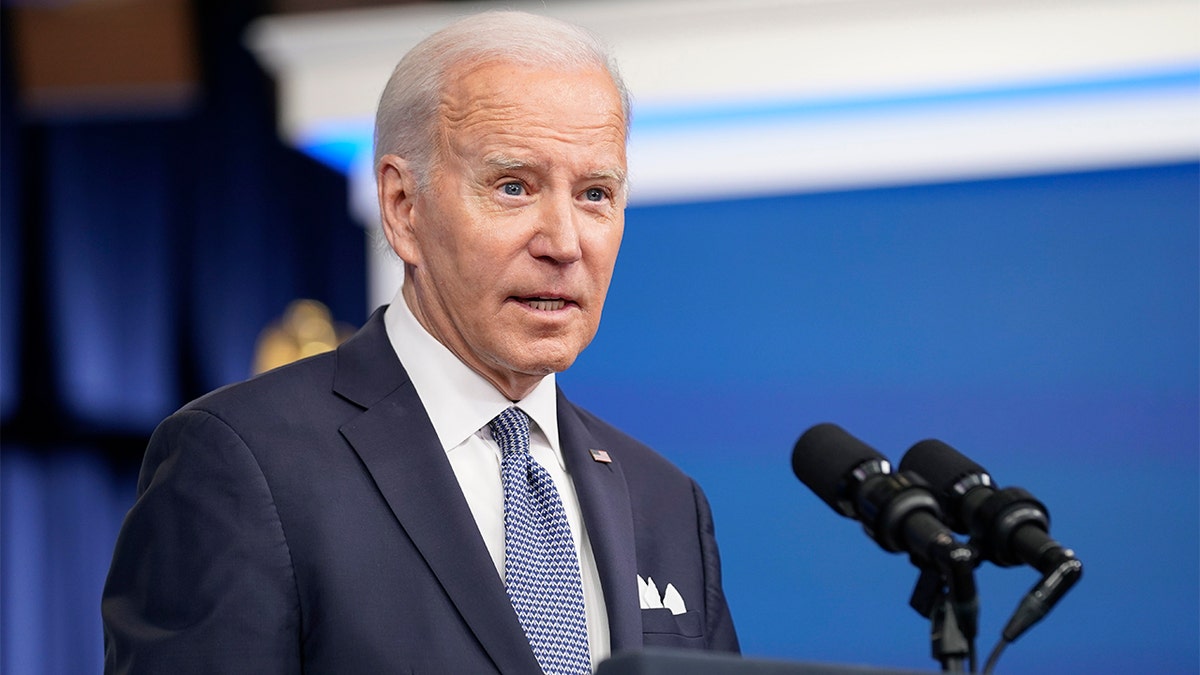 Nina Turner, the former co-chair of Bernie Sanders' 2020 presidential campaign, feels differently. The progressive has been outspoken on Twitter calling on the DNC to hold debates, saying Biden's weakened polling against RFK Jr. and Williamson show "the electorate is showing that."
"The DNC refusing to hold a single primary debate is undemocratic and robs the voters of choice," Turner wrote last month. "No one who feels confident in their record and/or ideas would hesitate to stand on them. The DNC should hold debates. This is supposed to be a democratic process."
In a recent tweet, Turner argued her stance isn't "anti-Biden" but rather "pro-democracy," pointing to the RNC holding primary debates with "similar polling" showing former President Trump having a commanding lead from the rest of the field.
"Debates will strengthen the Dem nominee," Turner wrote.
Michael LaRosa, the former spokesman for First Lady Jill Biden both in the White House and during the 2020 campaign, similarly cited modern precedent, knocking RFK Jr. as someone who is not "seriously credentialed" since he had never held elected office and called out his "extreme views" on vaccines, also pointing to reports that several members of his family have already expressed support for Biden.
"If there was a serious challenger, it may be different," LaRosa said. "The reason why there isn't a serious challenger is because he's been such a successful president… He's too popular within the establishment of the party."
Christopher Hale, a Tennessee Democrat and a former Biden DNC delegate, told Fox News Digital "the greatest unforced error" Biden could commit would be "sharing a debate stage with your lesser known opponent" since it "gives them a chance to look like your equal."
BILL MAHER 'SURPRISED' BY HOW WELL ROBERT F. KENNEDY JR. POLLS AGAINST BIDEN
"The moment President Biden steps on stage in a theoretical primary debate is a moment he's acknowledging his presidency in deep trouble," Hale said. "I imagine Biden would drop out before going through that indignity, and I can't imagine a single advisor ever suggesting that he should. Biden is currently nowhere near that position nor can I imagine that he ever will be."
"Simply put, hell would freeze over before Biden debates a Democrat," he added.
Democratic strategist and co-host of "The Five" Jessica Tarlov had a similar sentiment, telling Fox News Digital it would be "completely unorthodox" for the DNC to have primary debates.
"I personally think it's always better to have more practice, but I 100% understand the president's thinking. Also, RFK Jr. isn't a serious candidate," Tarlov said.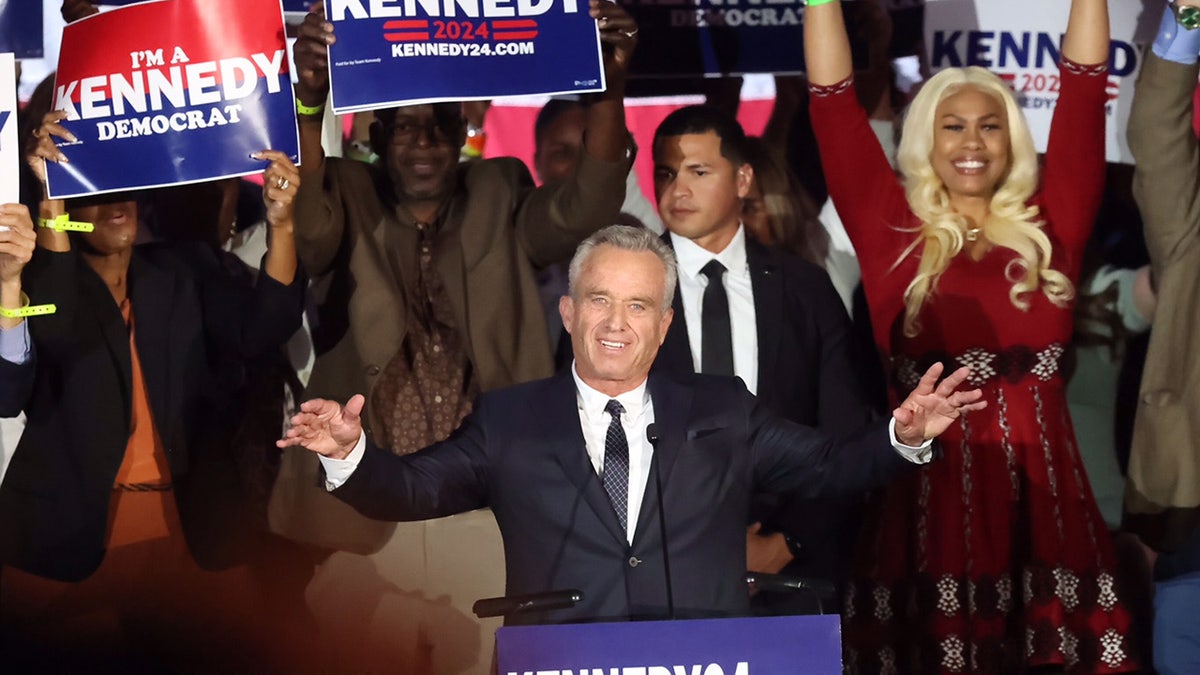 Former Democratic congressman and fellow co-host of "The Five" Harold Ford Jr. suggested otherwise, following RFK Jr.'s sit-down with Fox News' Bret Baier last week, agreeing with the notion that the candidate's pitch was "impressive."
"His message seems to be maturing, the reason he's running. And if he can stay with the middle class and the forgotten man, I don't know how you don't debate him if you're President Biden," Ford Jr. said on Baier's All-Star panel.
CLICK HERE TO GET THE FOX NEWS APP
Fox News contributor Joe Concha insisted the DNC "will never allow primary debates" for Biden since he's the "most protected, least accessible president of our lifetime."
"Robert F. Kennedy is currently at about 20 percent support without barely lifting a finger. Marianne Williamson is at about 10 percent support. Seventy percent of voters don't want him to run, including a majority of Democrats. And it all means nothing, because the DNC believes this is a coronation and not a true nomination process. How utterly un-American," Concha said.