New York Post reporter Jon Levine attempted to enter several high-end luxury restaurants in the Big Apple dressed in Sen. John Fetterman's signature hoodies and shorts after a relaxed Senate dress code was announced.
A maître d at DANIEL, a double-Michelin star-rated restaurant in Manhattan, told Levine it "doesn't permit shorts" as part of its dress code.
She said Fetterman, D-Penn., would not be allowed entry if he had on athletic wear, adding "We have turned away guests for being improperly dressed regardless of their occupation."
Another maître d at Le Bernardin, a three-Michelin star-rated restaurant in Midtown, told Levine there was "no athletic wear" allowed inside.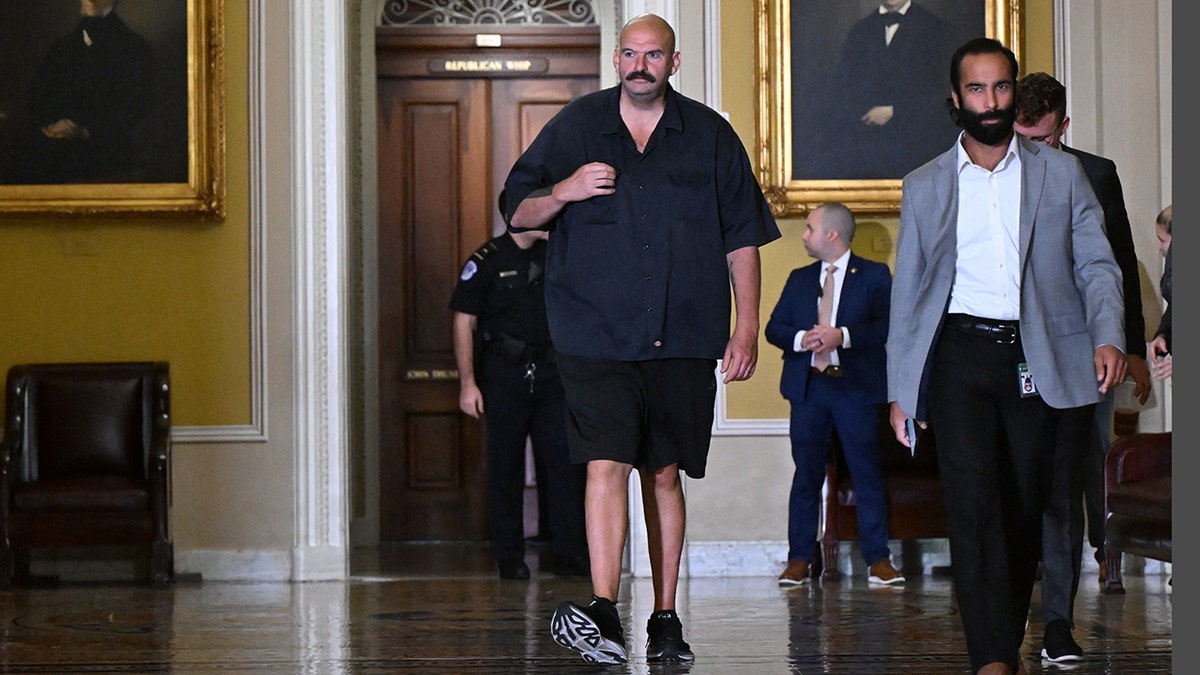 Senate Majority Leader Chuck Schumer, D-N.Y., directed the Senate's Sergeant at Arms last week to no longer enforce its informal dress code policy, according to Axios.
CRITICS DRESS DOWN SENATE'S 'PATHETIC' DECISION TO AXE FORMAL DRESS CODE: FETTERMAN MUST BE 'VERY FRAGILE'
Schumer told the outlet he would continue to wear a suit but, "Senators are able to choose what they wear on the Senate floor."
Fetterman was seen wearing shorts and a hoodie into a meeting with Ukrainian President Volodymyr Zelenskyy on Capitol Hill.
FOX News' Lisa Boothe said the change in policy is "symbolic of the decline of America."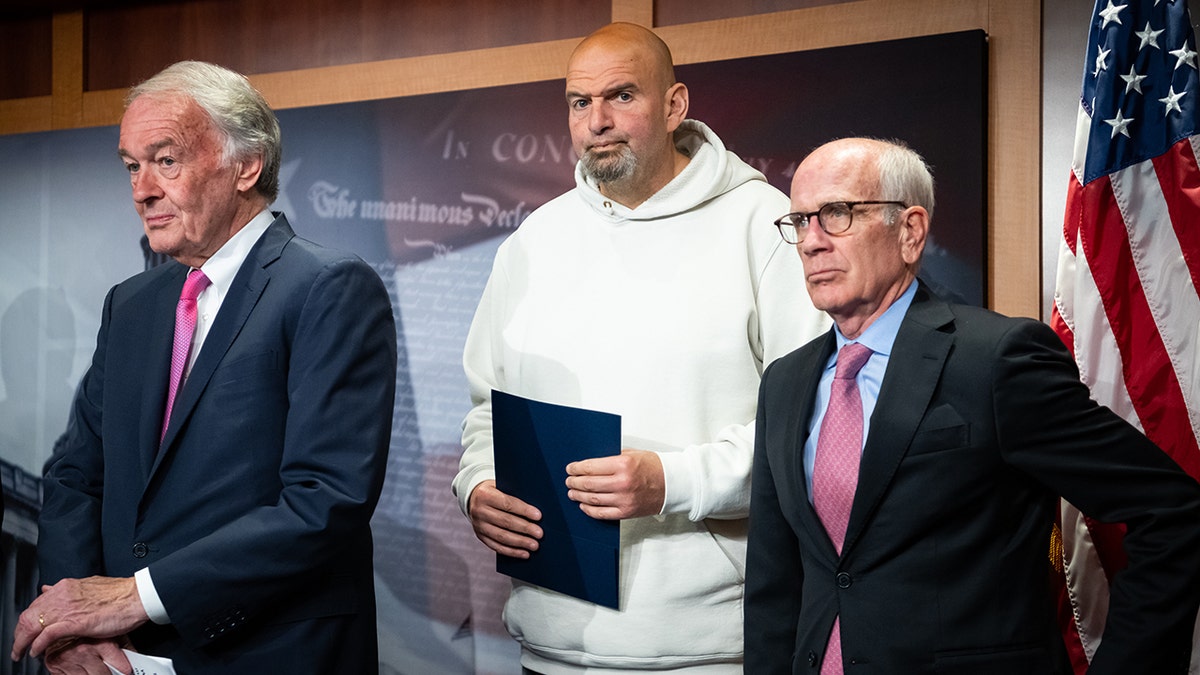 "Democrats have taken a wrecking ball to all of our institutions [and] any normalcy left in the country. So I guess why not the Senate? You know, why not do this?" she said on "The Big Weekend Show."
"We no longer strive for excellence as a country… Nothing functions anymore. And so I think this guy is reflective of that. And it's sad," Boothe continued. "It's like we no longer have any pride as a country anymore."
RESURFACED INTERVIEW SHOWS FETTERMAN VOWED TO FOLLOW SENATE DRESS CODE IF ELECTED
Co-host David Webb wondered what other world leaders thought of the United States after seeing a member of the U.S. Senate wearing tennis shoes, shorts and a hoodie.
"Outside the country, other world leaders, other Senates' parliaments, presidents of different nations, when they look at this, what do they think of America?" he asked. "Because this is supposed to be our representation. It's pathetic."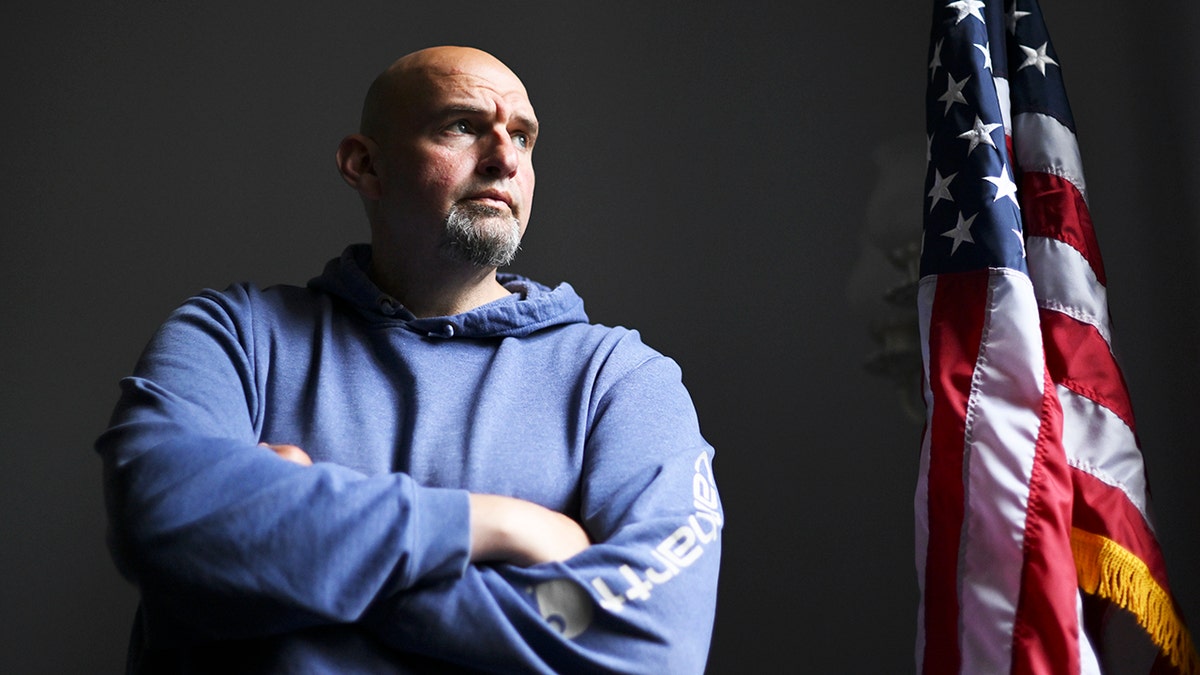 Fellow co-host Anita Vogel added that senators represent the American people and should get a "little dressed up."
"At least the same attire you have to wear to in a nice restaurant," she said.
Sen. Joe Manchin, D-W.Va., is preparing to issue a bipartisan resolution next week that would reinstitute the Senate's dress code.
"Next week, Senator Manchin intends to file a bipartisan resolution to ensure the Senate dress code remains consistent with previous expectations," a spokesperson for Manchin's office told FOX News Digital in a statement Friday.
CLICK HERE TO GET THE FOX NEWS APP
Fetterman said he doesn't know why "the right side seems to be losing their minds over it."
"I think it's a good thing, but I'm going to use it sparingly," he said. "I hope other colleagues take advantage of it too."
For more Culture, Media, Education, Opinion, and channel coverage, visit foxnews.com/media
Fox News' Jamie Joseph contributed to this report