Stuart Varney: One of Trump's greatest accomplishments gets least attention
CELEBRATING ONE YEAR OF FOX NATION -- FOR A LIMITED TIME, SIGN UP AND GET 35% OFF WITH PROMO CODE: CELEBRATE
At a rally in Pennsylvania this week, President Donald Trump touted the leading global role of the U.S. in the energy industry.
"The United States is now -- and I said it and I'll say it all night long -- number one producer of oil and natural gas in the world. And there's nobody even close," said Trump at a "Keep America Great" rally in Hershey, Penn. on Tuesday.
But according to Fox Business host Stuart Varney the president is not getting the credit he deserves, especially as Democrats pushed ahead with finalizing their articles of impeachment against Trump in a Judiciary Committee hearing on Thursday.
"There is one of the president's biggest wins that's received very little publicity -- energy independence," said Varney on his Fox Nation show "My Take" on Wednesday. "Energy dominance is a Trump win. An American win. So why reverse it? Why throw this president out of office in the middle of the most prosperous period in years?"
The Democrat-led House Judiciary Committee is poised to send articles of impeachment to the full House for a full floor vote in a matter of days
"In the Trump era, America became the big player in the energy world," Varney continued. "Now, that is a '180' from just a few years ago. And we all feel the benefit."
One area where Americans are seeing the upside of Trump's energy policy is at the gas pumps, explained Varney.
"The average for a gallon of regular is only $2.57 and it's falling. In 10 states, it's under $2.30 a gallon. This is remarkable," he said.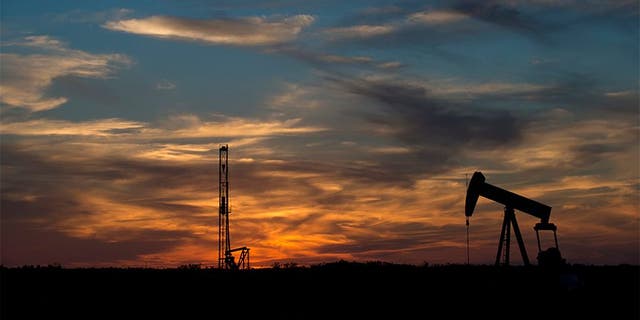 Meanwhile, the U.S. economy and American workers continue to make positive strides. In November, 266,000 new workers were added to nonfarm payrolls and the unemployment rate fell to 3.5%, according to Labor Department numbers released Friday. Those were the best job growth numbers since January.
"A strong economy and gas gets cheaper?" observed Varney. "It's not supposed to be like that. But with Trump's policies, we boosted oil production to 12 million barrels a day. That's where cheap gas comes from."
Additionally, the booming U.S. natural gas industry will deliver significant savings to Americans heating their homes with natural gas this winter, according to Varney.
"You've heard of fracking? Extracting natural gas from shale buried deep in the ground. America rules that industry. That's why there's no inflation in the cost of heating your home this winter."
Lastly, Varney pointed to the foreign policy benefits of American energy independence.
"We don't have to bend the knee to people who are haters like the Iranian mullahs, for example."
The U.S. slapped new sanctions on Iran on Wednesday, intended to discourage Iranian shipping and aviation industries, which are allegedly smuggling weapons to terrorist groups in Syria and Yemen.
"Impeachment is happening because the far left has seized control of the Democrat Party," concluded Varney. "They detest him. They can't stand him. They are impeaching on the basis of out of control emotion. It is a political mistake. You don't dump prosperity, and if you try it, you'll lose."
To see Stuart Varney's full remarks on "My Take", and for more episodes of his daily commentary, visit Fox Nation and join today.
CELEBRATING ONE YEAR OF FOX NATION -- FOR A LIMITED TIME, SIGN UP AND GET 35% OFF WITH PROMO CODE: CELEBRATE
Fox Nation programs are viewable on-demand and from your mobile device app, but only for Fox Nation subscribers. Go to Fox Nation to start a free trial and watch the extensive library from Tomi Lahren, Pete Hegseth, Abby Hornacek, Laura Ingraham, Ainsley Earhardt, Greg Gutfeld, Judge Andrew Napolitano and many more of your favorite Fox News personalities.