North Carolina school faces fallout for letting drag queen straddle student: 'Where are the adults?'
Forsyth Technical Community College is looking to 'revise campus policies'
A North Carolina community college is looking to "revise campus policies" after coming under fire last week for a video showing a drag queen straddling a female student sitting in a chair during an LGBTQ+ pride event on campus.
Critics say Winston-Salem area Forsyth Technical Community College, which offers two on-campus high school programs allowing students as young as 14 to enroll beginning in the ninth grade, poses larger concerns over minors being exposed to sexually explicit behavior.
Alex Nester of Parents Defending Education ripped the incident Sunday on "Fox News Live," invoking overarching concerns over what's going on in America's education system and asking anchor Mike Emanuel, "Where are the adults?"
DRAG QUEEN STRADDLES GIRL AT NORTH CAROLINA PUBLIC SCHOOL, VIDEO SHOWS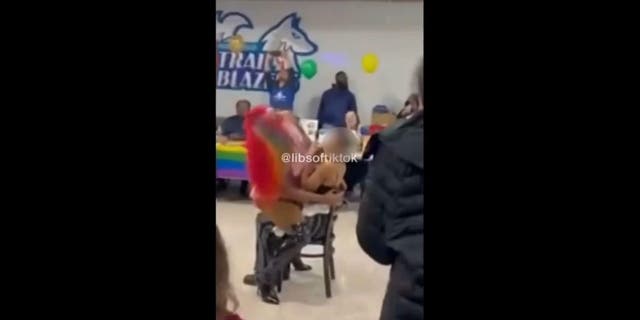 "As we saw in that video, a drag queen touched a child inappropriately. It raises the question: What policies need to be reconsidered at this school to protect children from adults touching them inappropriately? That's shameful that there are adults standing there in the room and no one is doing anything," she said.
The video, initially posted by the infamous Libs of TikTok Twitter account, showed the drag queen straddling the female student and tacked on an article discussing how the campus' Pride Festival "lured" students with "free food and drinks."
$15 MILLION IN AMERICAN RESCUE PLAN FUNDS WENT TO 'ANTI-RACISM,' 'SOCIAL ACTIVISM' PROGRAMS FOR KIDS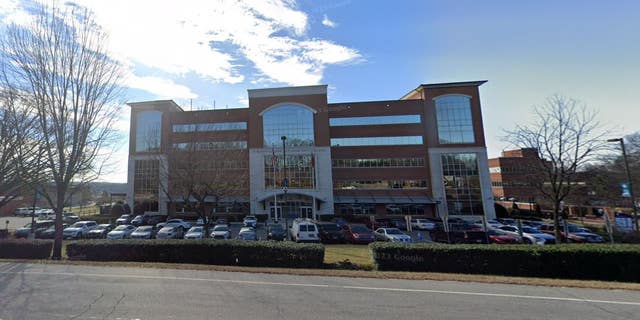 Emanuel asked Nester during their discussion, "What about teaching the basics?"
"Students are really far behind after the pandemic, unfortunately," Nester responded, a dilemma she alleged stemmed from teachers' unions pushing to keep schools closed during the COVID-19 pandemic.
"Students are struggling academically and emotionally and yet, what does this college do? Put on a pride event and have a drag queen there for students."
NC PUBLIC SCHOOL SAYS IT'S LOOKING TO 'REVISE CAMPUS POLICIES' AFTER STUDENT STRADDLED BY DRAG QUEEN
In a statement, the college defended the event, writing, "These students, like all college students, are open to attend any student event. Forsyth Tech is committed to being a place of promise for our students. In order to fulfill that promise, we have clearly spelled out our mission, vision and equity statements."
Similar controversies preceded the incident at Forsyth Technical, with parents raising concerns over school districts across the U.S. hosting drag queen story hours and similar events and offering reading materials and instruction that are not age-appropriate.