Some parents aren't buying "Gender Queer" author Maia Kobabe declaring, "I don't recommend this book for kids!"
Last week, Sen. John Kennedy's, R-La., read an explicit passage from "Gender Queer" at a Senate Judiciary Committee hearing that went viral. After the attention Kennedy brought to the graphic novel, Kobabe told The Washington Post Thursday it was not recommended for "kids."
Nicole Neily from Parents Defending Education pointed out that, in fact, parents have been complaining the book is available to children in schools all over the U.S.
"'Gender Queer' has been a cause of concern in dozens of districts across the country. Countless parents have tried to do what Sen. Kennedy did - simply read excerpts from the book in order to underscore that the content is unsuitable for very young ages. In response, school boards have cut the microphones of speakers, citing FCC obscenity laws or the fact that children may be watching - driving home the issue of age-appropriateness," said Neily, who also testified at the Senate hearing.
RHODE ISLAND DAD ACCUSES DISTRICT OF 'SICK AGENDA' TO 'USE AND ABUSE CHILDREN' WITH 'PORNOGRAPHY' BOOK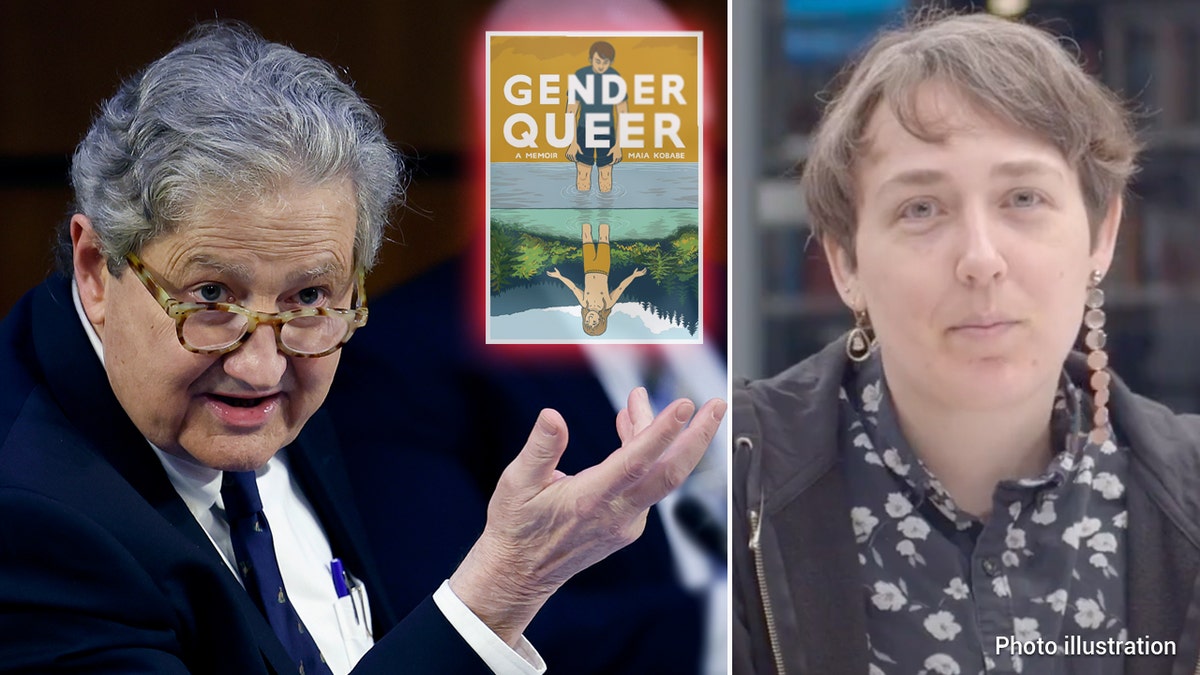 In the interview, the Washington Post said to Kobabe, "The way protesters have described the book online — they make it sound like it's marketed to 6-year-olds."
PENTAGON'S SCHOOLS INFESTED WITH SHOCKING PORNOGRAPHIC MATERIAL FOR MILITARY KIDS: 'TIME TO SEND A D*CK PIC'
Kobabe responded, "It keeps being called a children's book. Senator Kennedy implied it was a children's book. But I think that's coming from a misreading of the comic-book form. 'Gender Queer' is a comic, and in full color, but that doesn't mean it's for children. I originally wrote it for my parents, and then for older teens who were already asking these questions about themselves. I don't recommend this book for kids!"
Neily said, "At the end of the day, someone has to decide what is accessible, and in what settings - yet activist organizations… continue to intentionally muddy the waters in order to silence, shame, and humiliate anyone who believes that perhaps young children shouldn't have unfettered access to books with explicit adult content at all times?"
Kobabe wrote an October 2021 opinion article in the Post entitled "Schools are banning my book. But queer kids need queer stories" in which Kobabe thought at one point the book was for the "high school and above" age group. High school ages are generally between 14 and 18.
KENTUCKY DISTRICT OFFICIAL INVOKES ADOLF HITLER IN DEFENSE OF 'PORNOGRAPHY' BOOK CHALLENGED BY MOM
"When I was on book tour in 2019, I was asked many times, 'What age of reader do you recommend this book for?' I would generally answer, 'High school and above,' but the truth is, the readers I primarily wrote it for were my own parents and extended family," Kobabe wrote for the Post.
Nicole Solas of the Independent Women's Forum said, "Maia Kobabe cried to the Washington Post, 'Schools are banning my book. But queer kids need queer stories.' Last week Sen. Kennedy read a passage from 'Gender Queer' about kids yearning for dildos and strap-ons and suddenly Maia Kobabe no longer recommends this childlike, cartoon-styled book for children."
"Doubling down on pornography for kids doesn't work once a critical mass of the public becomes aware of the pornographic content masquerading as 'diversity,'" she added.
In May 2022, The New York Times wrote Kobabe "imagined the memoir would appeal mainly to young adults who had also wrestled with gender identity, and to friends and family of nonbinary people. The book's publisher, Lion Forge, marketed it toward older teens and adults."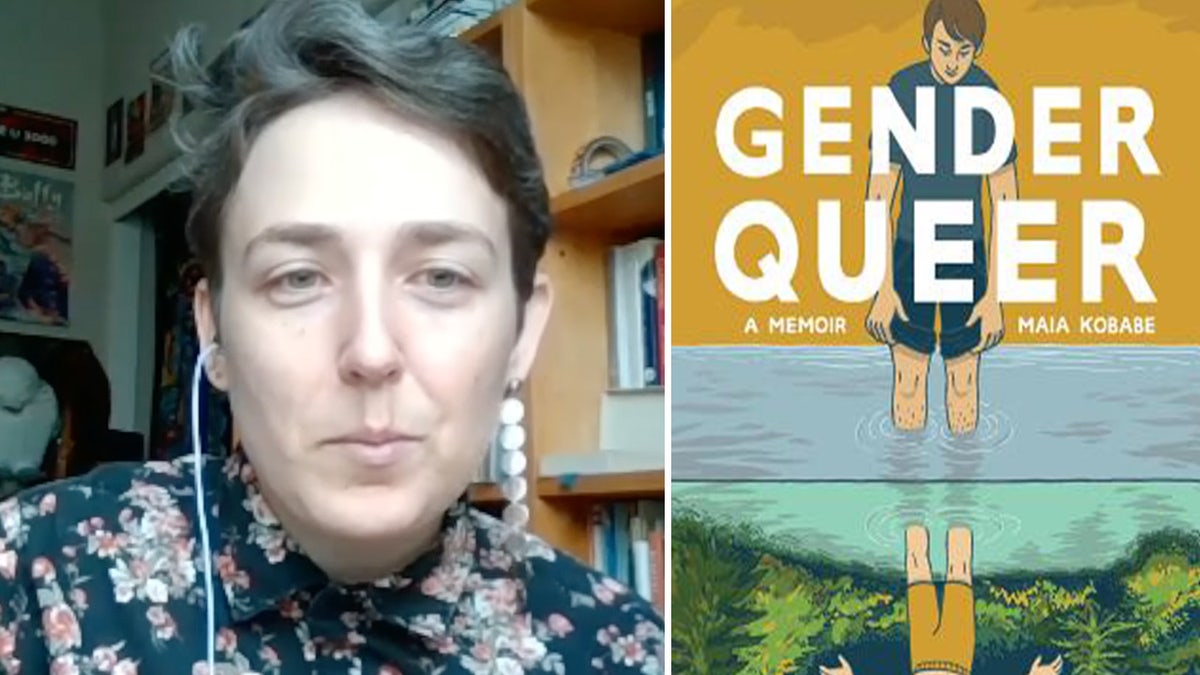 In an interview with Pen America in May 2023, Kobabe said, "If I'd had a book to read like this, specifically, when I was like a freshman in high school, it would have saved me years of questioning and confusion about my identity, and could have really helped me figure out who I was and how I wanted to interact with people through the world and who I wanted to be much sooner. I didn't really figure that stuff out until I was in my late 20s."
FOX News Digital reached out to Kobabe's representatives for comment to clarify which ages the book is intended for and did not immediately receive a response.
CLICK HERE TO GET THE FOX NEWS APP
For more Culture, Media, Education, Opinion and channel coverage, visit foxnews.com/media