Before Asbury University in Kentucky generated national attention last month with around-the-clock prayer services, a Christian celebration at the Jersey Shore is approaching two decades of drawing people closer to God. Each summer, families flock to the Jersey Shore to experience the annual Bridgefest festival that offers worship music and teachings by faith leaders from across the country.
Known as "God's Square Mile," Ocean Grove, New Jersey is a place Bridgefest has called home for many years and has been a popular Christian meeting ground dating back to the 1800s. This summer, the two-day Christian festival will yet again be held at this historic beach town on June 23 and 24.
Bridgefest is organized by The Bridge Christian Radio, a radio ministry out of Calvary Chapel Old Bridge, New Jersey.
The Bridge Christian Radio went live for the first time on June 27, 2003, and since its very first broadcast, it has shared the Gospel of Jesus Christ 24 hours a day, 7 days a week, 365 days a year. The station reaches 7-8 million potential listeners in the tri-state area, including New York City.
GREG LAURIE ON 'JESUS REVOLUTION': 'GOD'S HAND HAS BEEN ON IT FROM THE BEGINNING'
Since its inception in 2005, Bridgefest founder and Calvary Chapel Old Bridge senior pastor, Lloyd Pulley prayed for and envisioned a gathering of people to come together on the Jersey Shore.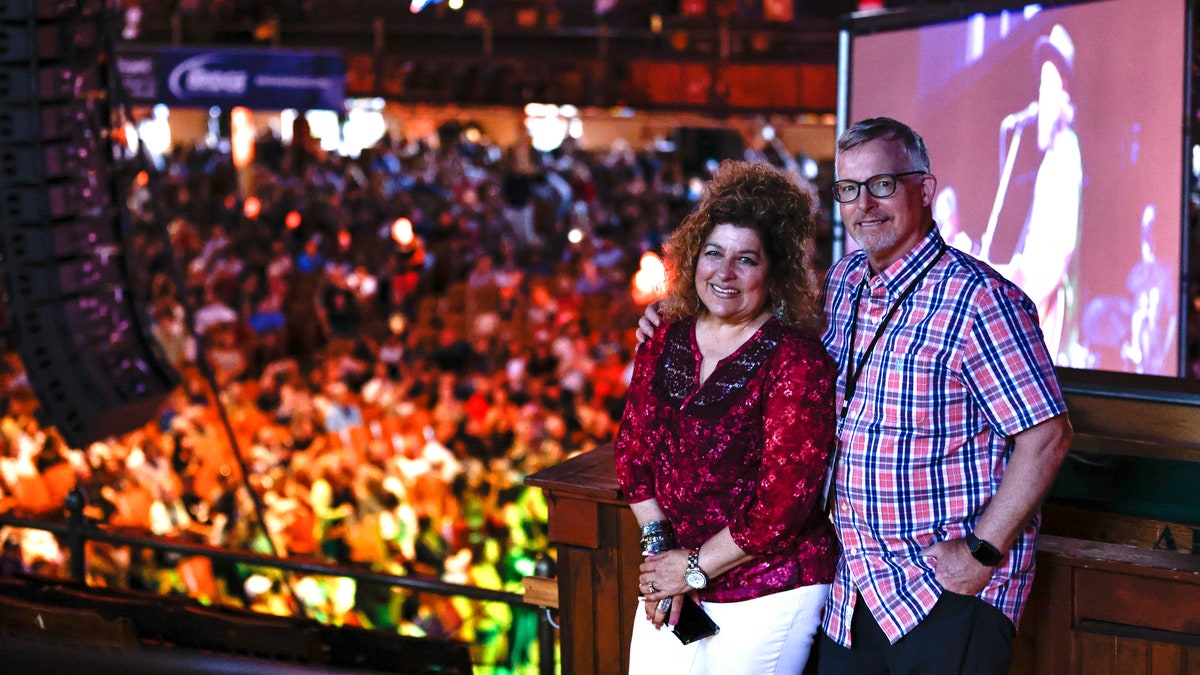 "About 20 years ago we felt a gathering of all the listeners to a two-day festival with food and music and teaching would unify like-minded people who see the powerful and personal and relevant impact of the Bible," Pulley told Fox News.
Pastor Lloyd Pulley, along with his wife and children, took a leap of faith in obedience to God and moved from California to New Jersey to establish Calvary Chapel Old Bridge in 1984. The church is affiliated with Pastor Chuck Smith's Calvary Chapel church movement that sparked one of the greatest spiritual awakenings in American history in Southern California during the 1960s and 1970s. The hit movie "Jesus Revolution" was released last month recounting these events.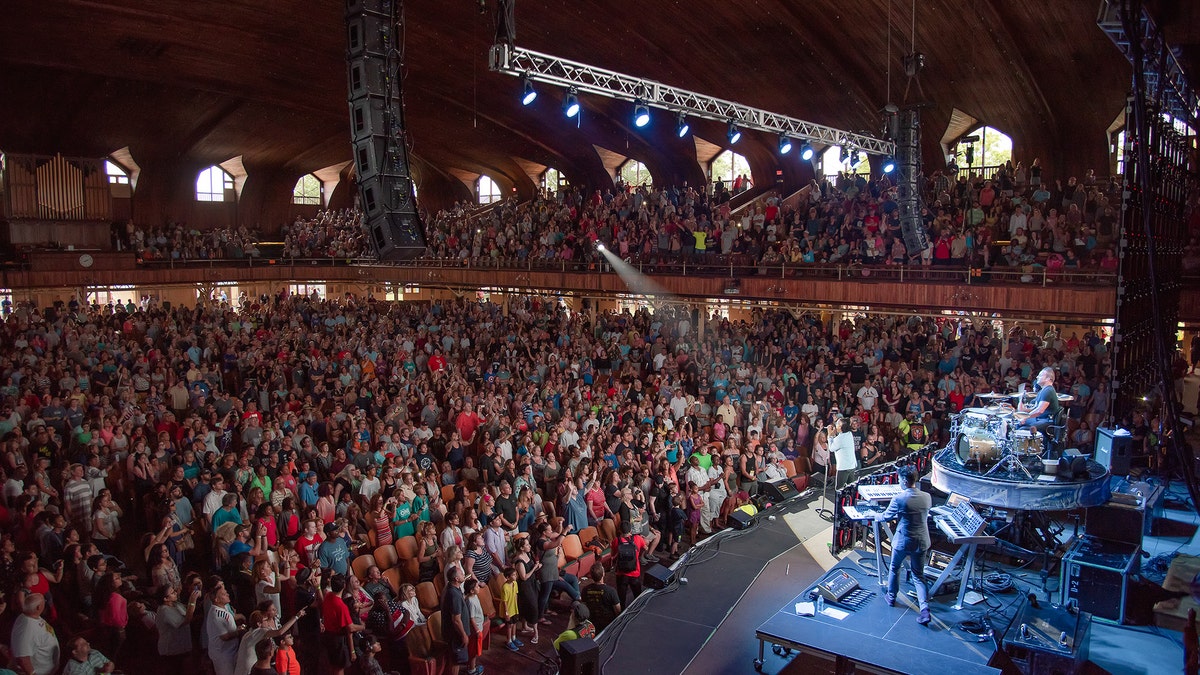 Bridgefest draws families, pastors and churches from all over the tri-state area and across the country to hear the Gospel of Jesus. Over the course of the festival, Bridgefest-goers experience Bible teachings, boardwalk games, food trucks, kids activities, a Friday night concert, and much more.
This year's concert will feature two-time Grammy nominated and three-time Dove Award-winning band, We The Kingdom and will be held at the 129-year-old Great Auditorium. Bridgefest has hosted other prominent Christian musicians in past events, including Jeremy Camp, Phil Wickham, and the Newsboys.
Pastor Garid Beeler of Vision City Church in Irvine, Calif., is scheduled as the keynote speaker at this summer's Friday night concert.
CHRISTIAN ARTISTS SHARE THEIR FAITH THROUGH MUSIC, WANT LISTENERS TO HAVE 'AN ENCOUNTER WITH JESUS'
The Bridge Christian Radio manager Robert Baltodano told Fox News that he is expecting to see many lives changed this summer.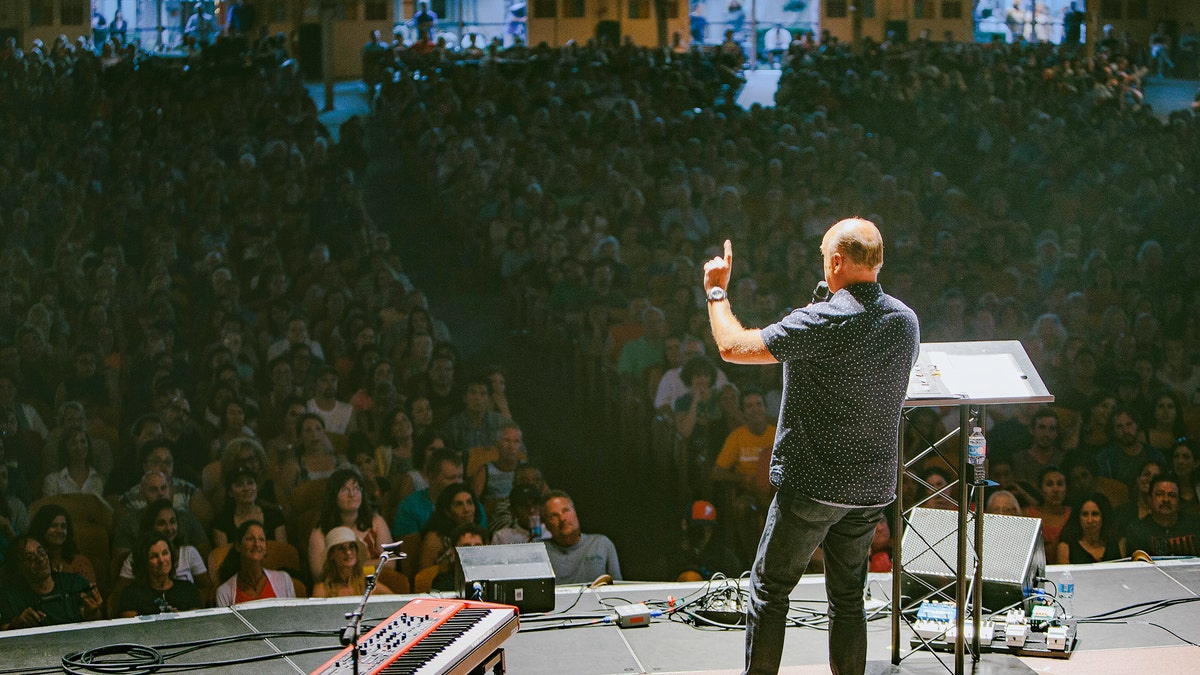 Following the concert and a message from Beeler, there will be an invitation to accept Jesus Christ as Lord and Savior. In years past, Bridgefest estimates "several thousand" people have responded with approximately 150-200 coming forward each year, according to Baltodano.
CHINA RAMPING UP PERSECUTION OF CHRISTIANS AS IT DEMANDS 'WORSHIP AND ALLEGIANCE' OF XI JINPING: WATCHDOG
On the final day of the event, hundreds of people flood the beach, where they gather to watch the beach baptism as many publicly proclaim their inner transformation.
Bridgefest has recorded around 3,000 publicly confessed baptisms over the years, Baltodano told Fox News.
Some faith leaders shared their Bridgefest experiences with Fox News and what the celebration means to them.
"Bridgefest is a wonderful event that has been happening for years and is for all ages. It's a time where thousands of people come together for a two-day family festival to worship the Lord, hear the Word of God and enjoy food, fellowship and games," Pastor Jack Hibbs of Calvary Chapel Chino Hills in Southern California told Fox News Digital.
"If you're in the Ocean Grove, New Jersey area you don't want to miss Bridgefest as you won't be disappointed," said Hibbs.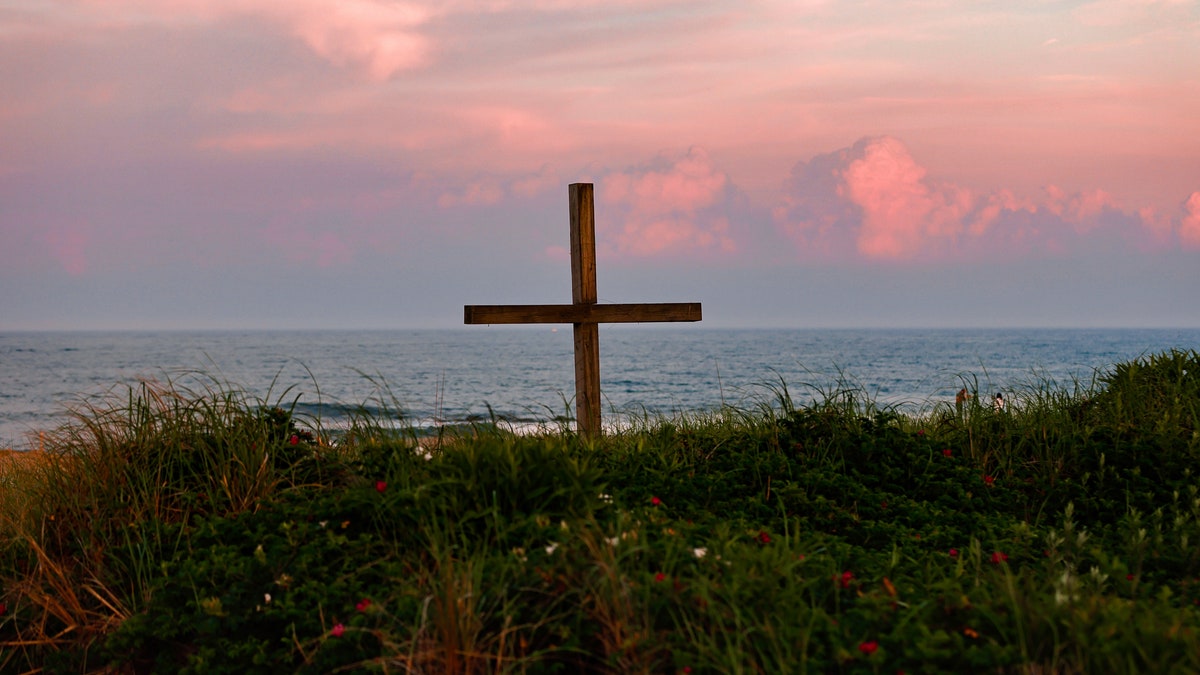 Pastor Johnny Zacchio of Calvary Chapel Grace and Truth in Yonkers, New York shared how Bridgefest has impacted his family.
CLICK HERE TO GET THE FOX NEWS APP
"My family and I have been attending Bridgefest since the beginning, and partaking of Bridgefest as a featured teacher for the past 12 years has only added to the joy by being able to meet so many people who listen to our broadcast…"
To stay up to date and to learn more about "Bridgefest 2023," visit bridgefest.org.