How to prevent a shark attack this Memorial Day weekend: Avoid spearfishing, Dr. Gavin Naylor says
With beach season around the corner, here's how you can protect yourself from 'provoked' shark bites, director of the Florida Program for Shark Research says
Two fishermen were bitten by sharks at different locations less than 36 hours apart in Florida, raising concern among locals and tourists as they prepare for the beach ahead of Memorial Day weekend.
A shark bit a 20-year-old Miami-Dade County man in the leg while spearfishing off the coast of Marathon on May 18, the Monroe County Sheriff's Office said in a news release.
A shark bit a 35-year-old fisherman on the foot the next day after he had reeled it in while fishing off a dock in Summerland Key. The fisherman had reeled in the shark while fishing off a dock when it bit him, a news release said.
SHARKS BITE TWO FISHERMEN IN FLORIDA KEYS IN SEPARATE INCIDENTS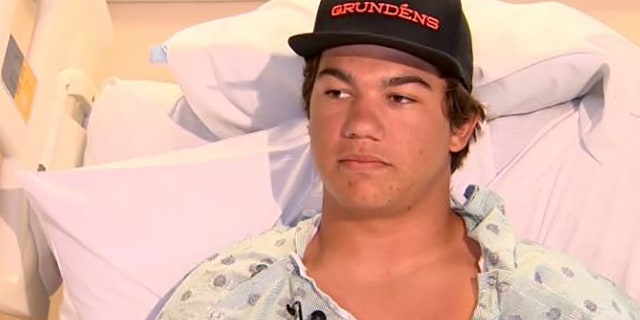 Both incidents were classified as "provoked bites," Dr. Gavin Naylor, director of the Florida Program for Shark Research, told Fox News, warning beach-goers against spearfishing, which he said increases the probability of being bitten by a shark.
"A provoked bite is where people indulge in activities that bring the sharks in and make the probability of being bitten higher, and spearfishing is a definite way to bring sharks into the area," Naylor said Monday on "America Reports."
"You spear usually some kind of grouper or hawkfish and they wiggle on the spear, those low-frequency vibrations bring the animals in, they get excited and they often try to steal the fish or if they can't get the fish, they will go for the diver, and so spearfishing is one of the activities that really does increase the probability of being bitten by a shark," he said.
FLORIDA SPEARFISHERMAN SURVIVES BULL SHARK ATTACK: 'HE WANTED ME'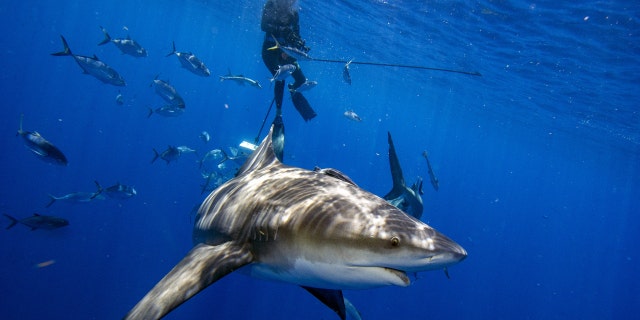 Another common provocation for shark bites is when fishermen bring sharks onto the dock, Naylor said, explaining that the shark will often react out of fear once it is removed from the water.
"When you fish for them and bring them up on deck, they are alarmed and frightened and they want to get back in the water, and they don't have arms to move around, they'll just bite you," he said. "It's pretty frequent that fishermen get bitten by sharks when they've landed them on the decks."
Still, Naylor said it's important to remember that the latest shark bite statistics represent only "a tiny fraction of the people that use the water" and that provoked bites can largely be avoided with the proper precautions.
"You have to consider the hundreds of millions of people that come to Florida to go to the beaches, to have activities in the water. These are very rare events and they happen in close proximity because there's more people in the water this time of year," he said. "But this is no reason for people to avoid coming to Florida because, you know, your chances of getting bit by a shark are really high — no, that's absolutely not the case."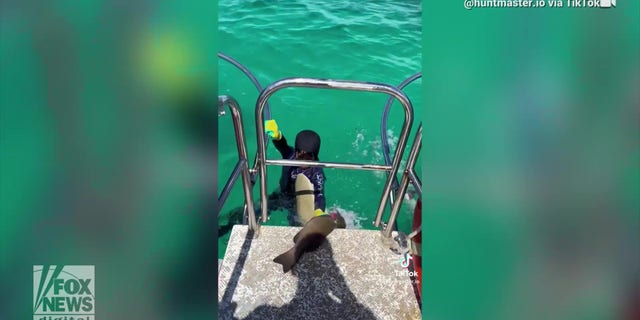 The number of recorded shark bites to date indicates it has been a "fairly typical year," Naylor added, predicting he will likely see "perhaps another 20 or so bites over between now and August."
CLICK HERE TO GET THE FOX NEWS APP
"So it's not anything out of the ordinary," he told Fox News host John Roberts.
The Florida Fish and Wildlife Conservation Commission expressed a similar sentiment on its website.
"It is extremely unlikely for a person to be bitten by a shark in Florida waters and bites are rarely life-threatening."
The Associated Press contributed to this report.