DeSantis attacked as 'authoritarian' for saying teachers should take away cellphones during class
DeSantis elaborated on teachers' bill of rights to protect educators Monday
MSNBC columnist and New York University professor Ruth Ben-Ghiat was mocked for attacking Gov. Ron DeSantis, R-Fla., as a dangerous authoritarian for suggesting that teachers should confiscate phones during class.
DeSantis announced new measures on Monday to combat critical race theory in education while also protecting educators' rights to push back against unions. Among one of his comments also included efforts by school boards to improve education, such as tackling the use of phones during class.
"I think to myself, 'Why are these kids on their phones during class all the time?' I mean, I think a school district would be totally within their rights to say, 'You know what, leave your phone in some cubby or something, go sit in class and learn, and if you get it at recess and you want to text people, fine.' But they should not be always on their phones being distracted from the lesson. So, I think that our school boards will be able to lean in on some stuff, too, to buttress what we're doing. And I look forward to being able to do that," DeSantis said.
DESANTIS' TEACHERS' BILL OF RIGHTS PRAISED AFTER BATTLE WITH WHITE HOUSE OVER 'WOKE' CURRICULUM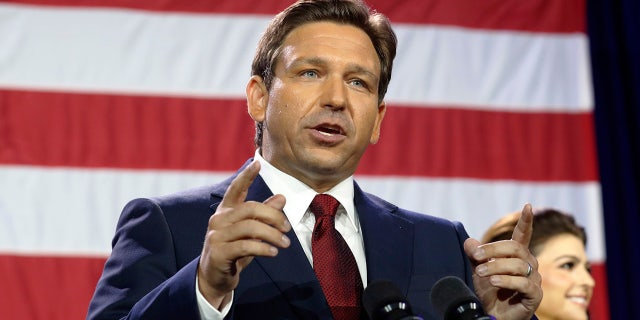 The clip spread on Twitter with Ben-Ghiat claiming that this was another example of DeSantis pushing an "authoritarian" mindset.
"He is so dangerous in every way. Truly an authoritarian personality," Ben-Ghiat tweeted.
Many Twitter users mocked the comment for resembling a liberal parody as well as suggesting students without phones in class is akin to authoritarianism.
National Review senior writer Dan McLaughlin wrote, "Apparently, teachers controlling their own classrooms is now authoritarianism."
The Spectator contributing editor Stephen Miller joked, "'Students shouldn't have cell phones and be on TikTok in the classroom.' 'He's Hitler.'"
"Next thing you know these Nazis will ask kids not to chew gum in class," Federalist senior editor David Harsanyi tweeted.
"I thought this was satire. I was wrong," podcast host Chrissy Clark commented.
Radio host Paul Zeise wrote, "Imagine being so beholden to your political philosophy that you are shrieking about the radical MAGA crazy idea that kids shouldn't have their cell phones out in classrooms! Oh the horror! Kids should be made to pay attention in class!! These people are making themselves a parody."
"What is wrong with you?" Lafayette Co. president Ellen Carmichael asked.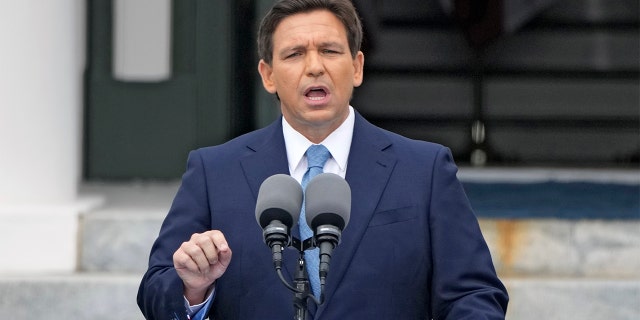 'LGBTQ-FRIENDLY' COLLEGE STUDENTS WORRIED IT WILL BE DOMINATED BY CONSERVATIVES: 'DESANTIS UNIVERSITY'
After several responses, Ben-Ghiat followed up her tweet with another attack against DeSantis and a defense of her comment.
"It is not the phones, people. It is the arrogance of a man who wants to control everyone and everything: businesses, students, other poiticians [sic] He wants to dictate what you learn and read, how you train your employees, and much more," Ben-Ghiat wrote.
DeSantis' comments came after the Florida Department of Education rejected an Advanced Placement (AP) African-American studies course after it was revealed that it promoted elements of critical race theory as well as "Black queer studies."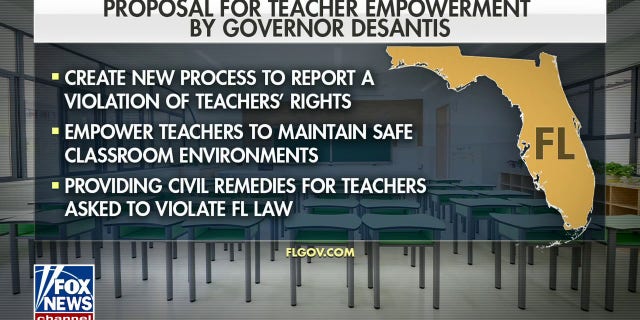 CLICK HERE TO GET THE FOX NEWS APP
Florida Commissioner of Education Manny Diaz Jr. tweeted the news on Friday, writing, "Despite the lies from the Biden White House, Florida rejected an AP course filled with Critical Race Theory and other obvious violations of Florida law. We proudly require the teaching of African American history. We do not accept woke indoctrination masquerading as education."