Thought you were ready for Christmas? You probably forgot to do this, says Ainsley Earhardt
As Christmas rapidly approaches, "Fox & Friends" co-host Ainsley Earhardt is making sure Fox Nation viewers are properly prepared to welcome the holidays with a brush up on the history behind the birth of Jesus, highlighting the characters who played a part in the miraculous story.
Joined by her 4-year-old daughter Hayden, Earhardt dives deep into the book "The Characters of Christmas," with author Daniel Darling as he shares his analysis of the people behind it all.
"It's the most wonderful time of the year," said Earhardt in the Fox Nation holiday special. "Twinkling lights, stockings hung with care, decorated trees, holiday gatherings with friends and family, and every year in our family we have a tradition of telling the story of Christmas."
JOHNNY CASH'S LEGENDARY CHRISTMAS SPECIAL RETURNS
While many are familiar with the history of the day, "'Characters of Christmas' challenges us to ask deeper questions about that silent night," explained Earhardt.
Darling joined Earhardt in St. Patrick's Cathedral in New York City and shared his motivation for writing the popular book.
"I've always loved Christmas, ever since I was a little kid... from the lights, the festivity, the sentimental feelings -- but even more so, the true meaning and story of Christmas of Jesus coming to Earth, both God and man coming to visit among his people," Darling said.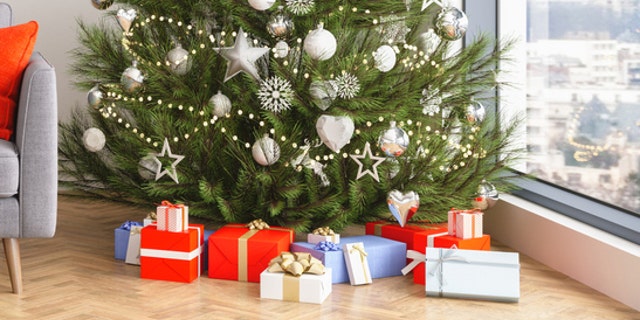 "And I've always been curious about those characters that we have in our nativity sets," he added. "They were not the powerful people of the day. They were not the kings. They were not the religious leaders. These were ordinary people who were swept up in this grand story of Jesus and the true story of Christmas."
Beginning with the angel's appearance to Mary delivering the news of a baby, Darling said the visit represented God's repair of the broken, and offered encouraging words to those struggling over the holiday.
"It's a theme throughout the scripture that God is birthing something new out of what's broken, what's dead. It's really a metaphor for the work that God wants to do in each of us," he explained.
FRANK SINATRA CHRISTMAS SPECIAL RETURNS IN TIME FOR HOLIDAY
"Jesus can birth something new in us. That is really the wonderful message of Christmas...that God wants to birth something new in each and every one of us.
"That is really the wonderful message of Christmas...that God wants to birth something new in each and every one of us."
"A lot of us have warm feelings around Christmas, but there's a lot of people for whom Christmas is difficult," he continued. "There's someone missing at the table....there's a broken relationship....there are financial struggles and hardship. He wants to give us new life. He wants to take hearts that are broken, people that are broken to renew and restore the world. We all long for the world to be made right, to be made better."
Later in the segment, Darling discussed Joseph's reaction after he was "thrust into the role of parenting a child that is not his biological son."
"He's thrust with protecting Mary in an age when an unwed mother was looked on with very much shame," he explained. "And yet, Joseph always did the right thing. He put others before himself. He obeyed God.... and so I think Joseph is a great example of just being selfless and serving others, even when it's inconvenient."
Darling also sheds light on many of the minor characters who played integral roles in Jesus' birth, including Zechariah, Elizabeth, the Shepherds, Herod, and more.
"As you retell the story this year, consider the true meaning of Christmas," Earhardt concluded.
To watch the full discussion featuring Hayden Earhardt, and Daniel Darling, join Fox Nation and watch "The Characters of Christmas" today.
CELEBRATING ONE YEAR OF FOX NATION -- FOR A LIMITED TIME, SIGN UP AND GET 35% OFF WITH PROMO CODE: CELEBRATE
Fox Nation programs are viewable on-demand and from your mobile device app, but only available only for Fox Nation subscribers. Go to Fox Nation to start a free trial and watch the extensive library from Tomi Lahren, Pete Hegseth, Abby Hornacek, Laura Ingraham, Greg Gutfeld, Judge Andrew Napolitano and many more of your favorite Fox News personalities.