World Cup Travel: A Guide To Sunny Fortaleza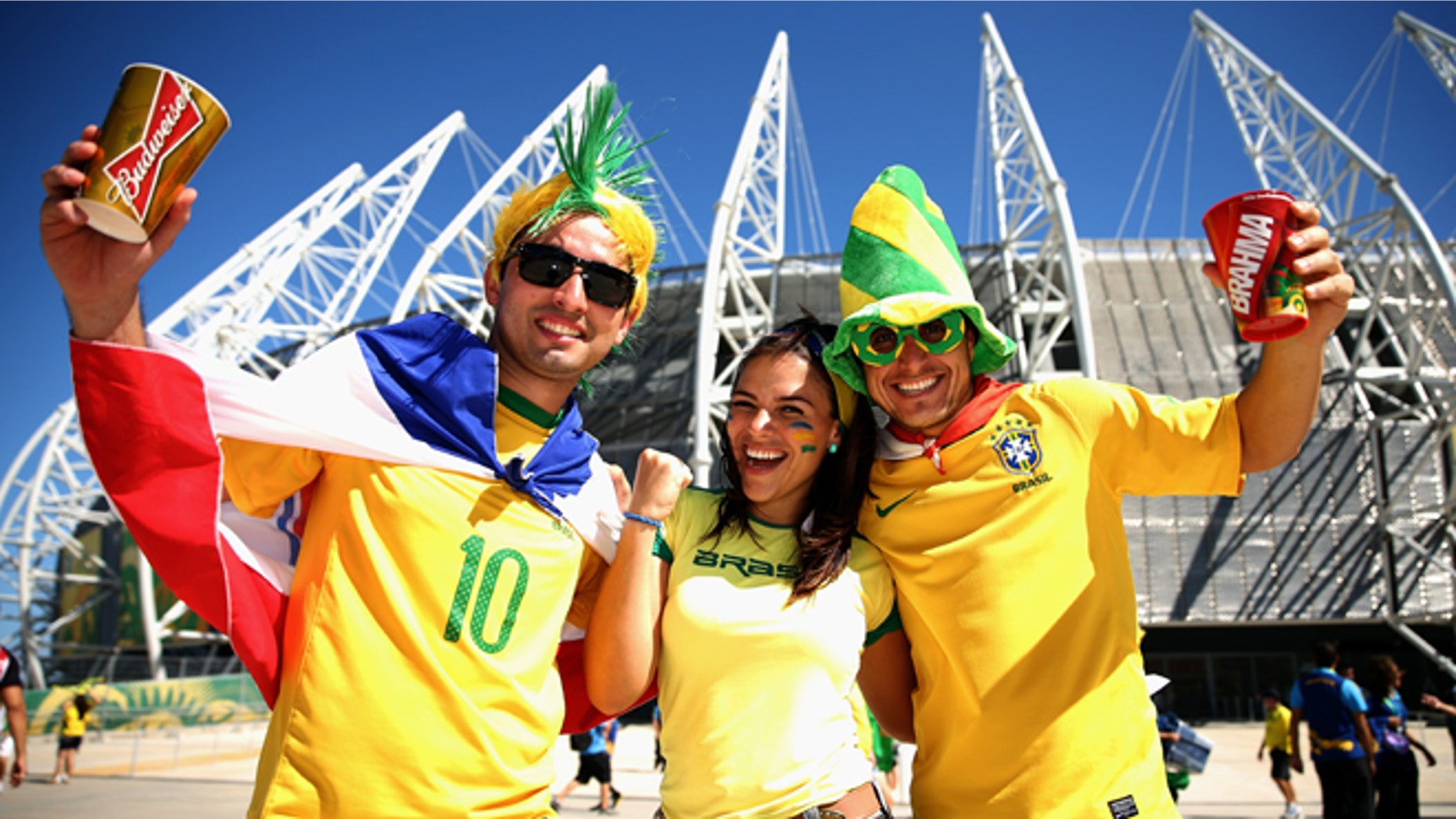 The 2014 World Cup is right around the corner, and thousands of tourists will soon flock to Brazil for the games, as well as all the culture, beauty and excitement that the host country has to offer. To give travelers – and anyone interested in Brazil – a sense of the possibilities, Fox News Latino has compiled a concise list of things to do, places to stay, what to eat and more for each of the 12 cities that will host World Cup matches.
Fortaleza
The Town: Fortaleza is Brazil's fifth-largest city, and one of the most popular tourist destinations in the northeast with or without the World Cup. The city has 21 miles of beautiful beaches and means "fortress" in Portuguese. The city owes its namesake to a period in the 1600s when the Dutch established a fort there. It is one of four cities along the country's northeast coast – along with Natal, Recife and Salvador – that will offer soccer fans both a great sports experience and the relaxing atmosphere in the tropics.
The Stadium: The revamped Estadio Castelao has a seating capacity of 65,000 fans, but that will be reduced to 59,000 for the World Cup. Already tested at last year's Confederations Cup, the stadium will first host Uruguay vs. Costa Rica on June 14. That will be followed by: Brazil vs. Mexico on June 17; Germany vs. Ghana on June 21; and Greece vs. Ivory Coast on June 24. Matches in the round of 16 and the quarterfinals will follow.
The Weather:  The weather is hot and tropical. The rainy season runs into June with high humidity, but after that the weather is very dry through December.
What To See: To experience the culture of Fortaleza look no further than the Centro Dragão do Mar de Arte e Cultura. A hodgepodge of cinemas, performance spaces, a good café, a planetarium and two good museums, the center is connected by elevated walkways that join blocks on different streets and blend into the surrounding older buildings. For trinkets and souvenirs to bring back home, the tourism center in Fortaleza features stalls of crafts while upstairs there is a tourist information office and the Museu de Arte e Cultura Popular featuring a remarkable collection of Ceará crafts. Also, in case you couldn't tell, the city has some great beaches if that's your thing.
Where To Stay: Located on the seafront of beautiful Mucuripe Beach, the Hotel Gran Marquise is the premier place to stay in Fortaleza. These luxurious digs give well-heeled travelers a taste of the good life including a pool, a health club and three separate restaurants to choose from. The Seara Praia Hotel also offers stunning ocean views, but is located on the Meireles Beach and features balconies and a rooftop pool in case salt water doesn't go well with your skin. Besides these options, chains like Comfort, Qualtiy and InterCity all have locations in Fortaleza.
What To Eat: Described by Lonely Planet as "one of those ridiculous Brazilian restaurants that does a whole lot of everything," the Coco Bambu has a 14-page menu covering everything from pizza to tapiocas, from crêpes to sushi. For a small lunch and a good cup of coffee try the Santa Clara Café Orgânico, and for a solid seafood meal try Vojnilô for the seafood spaghetti topped with two whole lagostas (small lobsters), and the house whole fish in caper sauce.
Where To Drink: For northeast Brazil's largest place to party head to the Mucuripe Club, which has a dinner club and five different dance areas where you can shake your moneymaker to DJs and live forró along with  sertaneja, axé and other Brazilian staples. If something more relaxed and bohemian is your vibe, then try Café Pagliuca where a tasty a good feijoada stew is paired with a free caipirinha on Saturdays from noon. Finally if you feel like reliving your college days, Órbita has pool (or snooker) tables and live rock bands.
Day Trip: There are a plethora of neighboring beach communities to visit near Fortaleza, but thrill seekers will find a rush at Cumbuco, which has become a mecca for kite-surfers in recent years. Along with the surfing, visitors can enjoy the fresh water lakes, dun- buggy tours and horseback riding along the beach. The traditional fishing raft, Jangada, also gives tourists a postcard view of the coastline
Follow us on twitter.com/foxnewslatino
Like us at facebook.com/foxnewslatino