Women marry in Walmart's garden section in front of friends, family and customers
Come for groceries, stay for a wedding. At least that's what happened at a Walmart in York, PA, last Saturday.
Walmart employees Leida Torres and Chrissy Slonaker exchanged vows in the garden section of the major retailer during store hours, eliciting some excited – and confused – looks from the 100 invited guests and countless shoppers not on the guest list.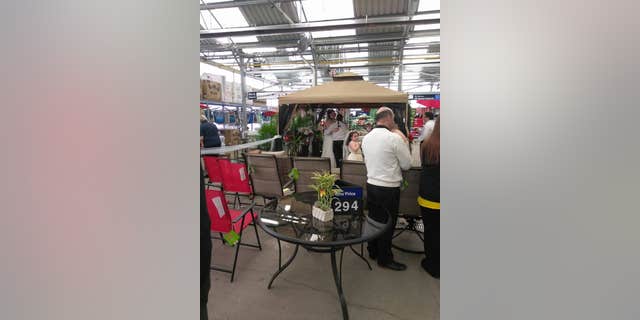 Before the couple got hitched under a patio canopy display, the two had been planning a quiet ceremony at home, the Kansas City Star reported. However, when they discovered many of their coworkers – who had watched their relationship grow – would not be able to attend due to the superstore's 24-hour schedule, the pair decided to bring the wedding to them.
COUPLE GETS MARRIED AT WHOLE FOODS
"I just told her, 'Let's do it,'" Torres told the York Daily Record. "Our Walmart family has been so supportive. Why not?"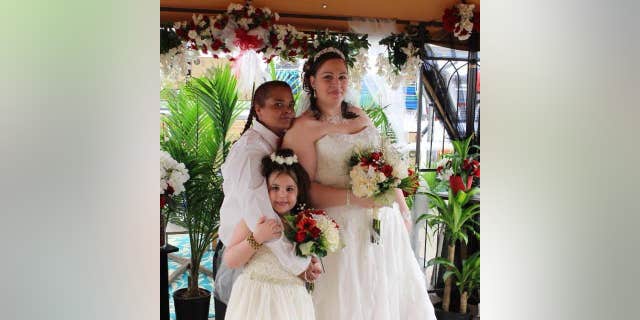 First Torres and Slonaker got the manager to give the approval before they sent out invites to more than 100 family members, friends and co-workers. The couple used supplies from the store for their event.
After saying "I do," the married women filled out their marriage documents in the employees' lounge and then walked around the store to visit with coworkers who were unable to "attend" the wedding.
Hours after the ceremony the women posted photos online and discovered customers beat them to it, taking their intimate Walmart wedding viral.
Robb Green, the "Marrying Mayor" who officiated the wedding, told the Philly Voice, "Everybody felt so positive about them. It was just an outpouring of sincere wishes that this family grows."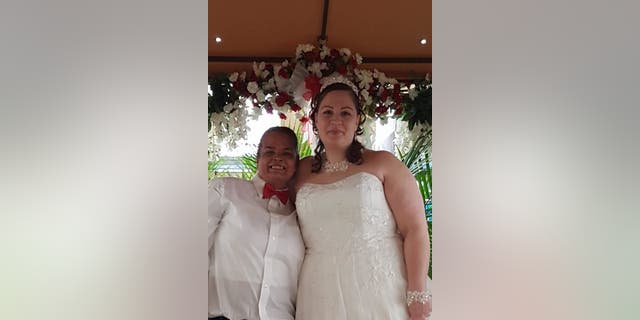 Though the mixed-race same-sex couple did say they received some hurtful comments online.
"There was a bunch of hateful things," Torres told The Philly Voice. "But they didn't know the real story."
"You can't just make assumptions about people. It wasn't a bad thing. It wasn't because we're cheap. Yes, we're both women, but love is love and there's no right or wrong to it. Don't judge books by their covers. When it comes to love and unconditional love, what Leida and I have is unconditional," she continued.
FOLLOW US ON FACEBOOK FOR MORE FOX LIFESTYLE NEWS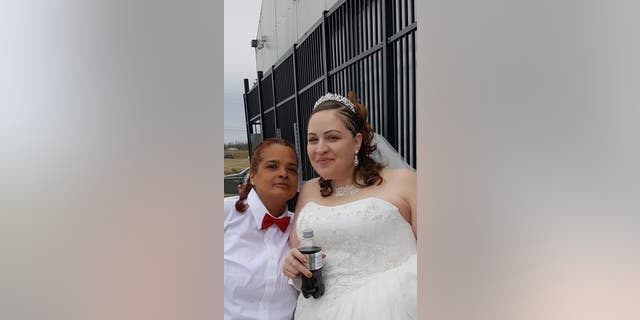 The newlyweds were pleased to be able to celebrate their love at the place they met. Even Walmart commented on the event on Twitter, asking fans which section they would get married in.
However, before other Walmart enthusiasts get any ideas, a Walmart spokeswoman told the Philly Voice that the in-store ceremony was a "rarity."