The World's Most Expensive Panama Hat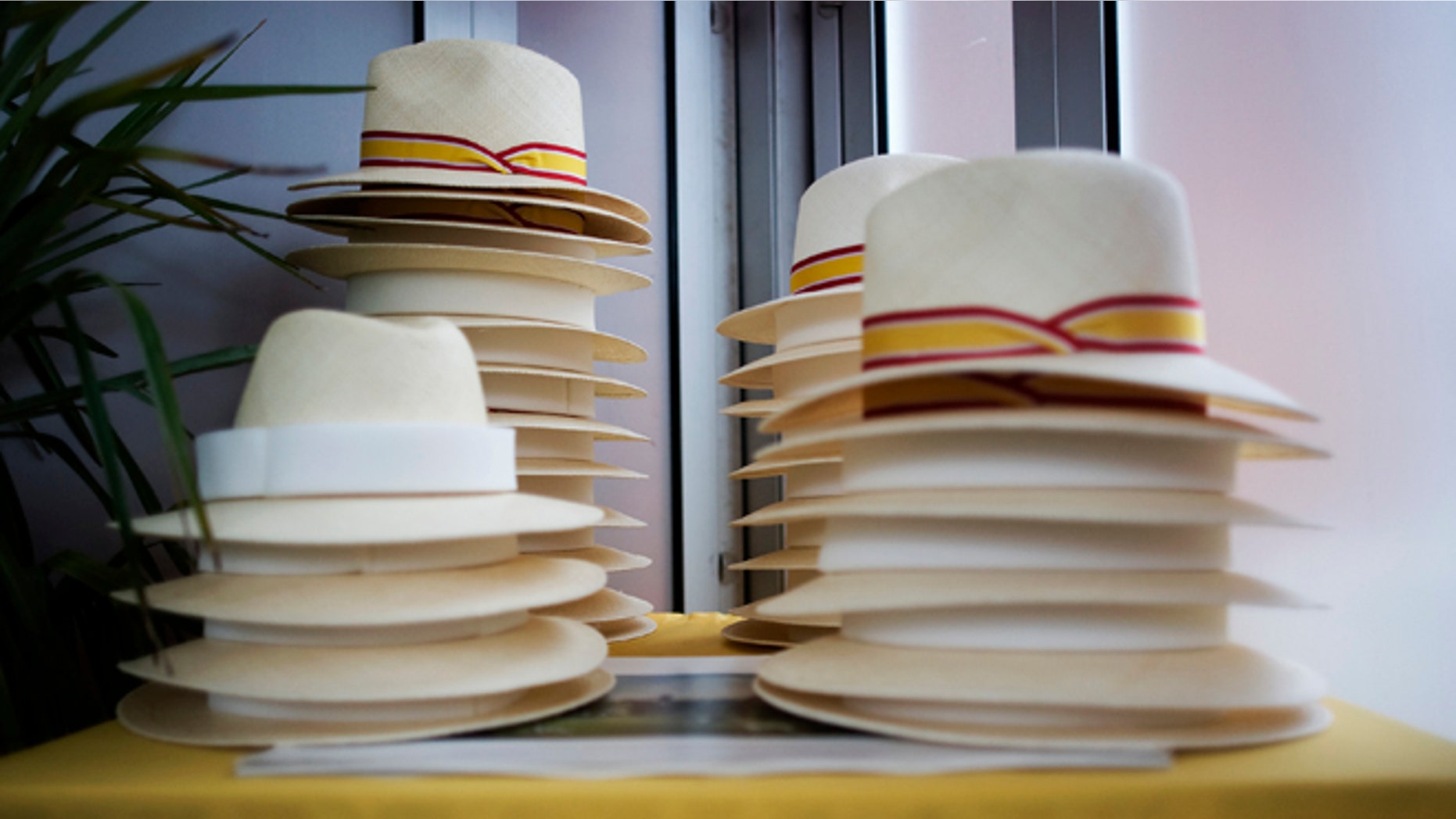 The Panama hat gained international attention when former President Teddy Roosevelt wore on the tightly-knit, wide-brimmed straw fedoras during a visit to the Central American nation. Since then, the famed cap has become a staple accessory among sun-burned tropical tourists and stylish mafiosos alike.
Now a Hawaii-based haberdasher is hoping to reign in a new corner of the market that may be a little a more exclusive than the Bermuda short-wearing tourists.
Brent Black and his Panama Hat Company of the Pacific are selling handmade hats from Montecristi, Ecuador for the modest price of $25,000 – modest in that one of their cherished caps fetched $100,000.
Black has become very attached to his hats, which are made in the town in Ecuador that is the true home of the classic "Panama" hat. The name of the Central American country only became associated with that hat after first being shipped there. He says it is "like an art collector parting with a Picasso" or "a symphony violinist selling a Stradivarius," according to MarketWatch.
These pricey, specialty hats could soon be in demand around the globe after being touted in men's magazines as a new trend to replace the aging fedora look that pop stars like Justin Timberlake popularized once again a few years ago.
"Whether you opt for a handmade one or a more affordable version, these hats have a long history: Bogart, Connery, and O'Toole all wore them," GQ Magazine wrote. "We like a moderate brim and a neutral band … which means you can wear the hat anywhere, from weekday commutes to weekend weddings."
While shoppers can snag any old Panama hat off the Internet for around 40 bucks, Black said that the construction process and materials used in the production make his Panama Hat Company of the Pacific lids cost so much.
From the type and age of straw used ("cut at just the right time of development," Black said) to the tight weave to the near 50 hours it takes to shape the hats into certain styles, Black argues that the quality is worth the cost.
He also said that he is not getting rich off these hats as he gives much of the proceeds back to the hat weavers themselves and supports a foundation that provides medical care in Montecristi along with a local weaving school to keep the hat-making tradition alive.
As for who buys these pricy caps, Black said he has a few wealthy buyers but didn't name them except for one: the notorious actor/personality Charlie Sheen.
Sheen bought one as a present to himself for marrying socialite Brooke Mueller in 2008. The couple divorced two years later.
"The hat has lasted longer than the marriage," Black said.
Follow us on twitter.com/foxnewslatino
Like us at facebook.com/foxnewslatino