The 3.5 Million Dollar Tequila Experience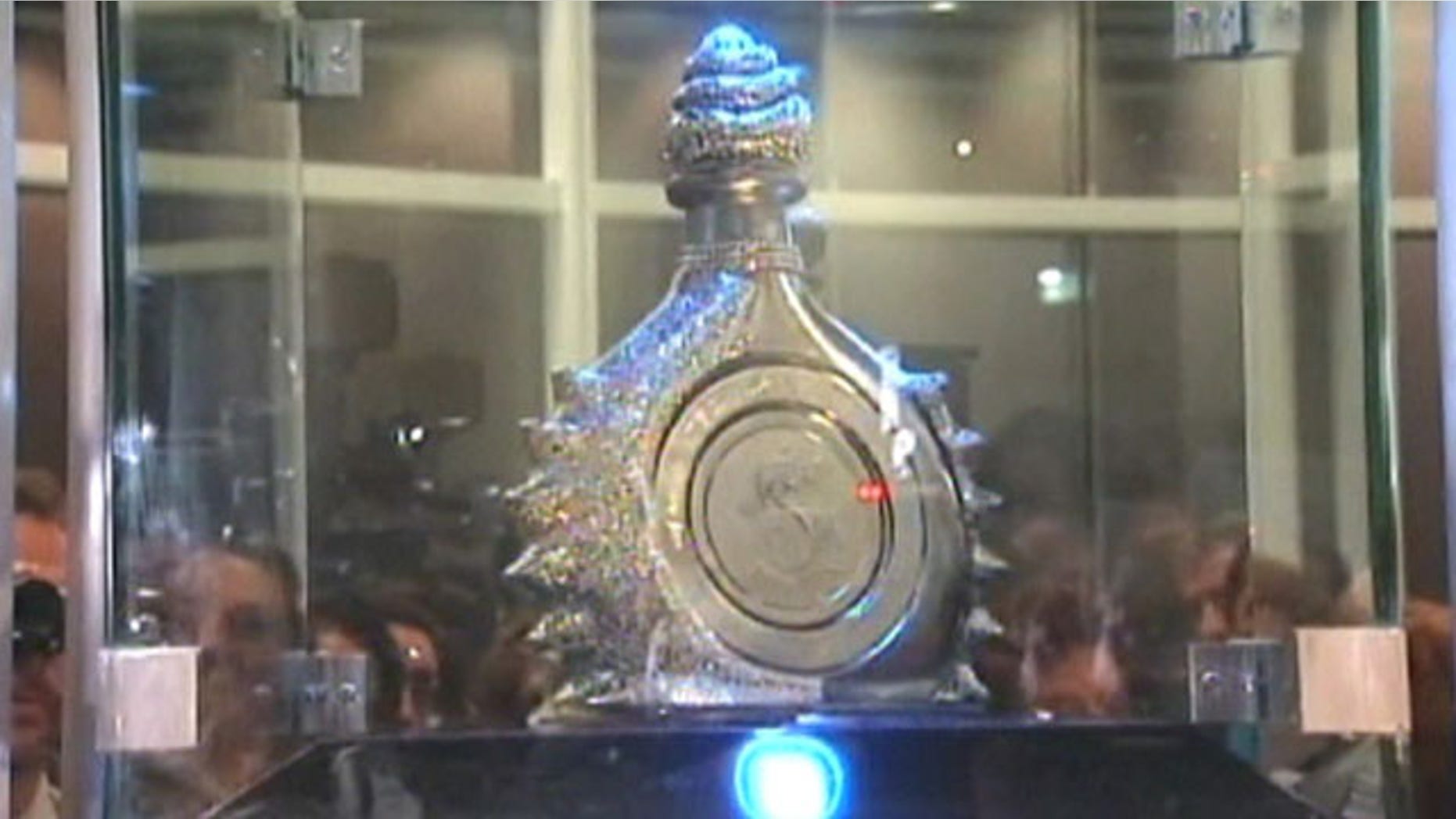 It could lead to the most costly hangover in the history of mankind.
A Mexican distillery unveiled what is believed to be the most expensive bottle of tequila in the world.
The tequila, from Hacienda La Capilla, comes in a bottle covered with 4,000 diamonds weighing a whopping 328 carats.
Between 20 and 30 people reportedly took part in crafting the five-pound platinum layered bottle named: "Diamond's Law".
Hacienda La Capilla is no stranger to catering to the diamond-and-tequila set.
They sold the bottle that holds the current Guinness world record for most expensive tequila. That bottle sold for a mere $225,000 in 1996.
Their latest creation will go on a world tour of tequila-appreciating hotspots: London, Paris, Switzerland, Spain, Monaco and Dubai.
It will be auctioned off to the highest bidder – a base bid will set you back a neat $3.5 million.
The liquid inside the bottle is special too – reposado 7-year tequila.
But you're going to have to make it past the bling to get to the taste.
Follow us on twitter.com/foxnewslatino
Like us at facebook.com/foxnewslatino