Texas woman holds wedding giveaway after calling off engagement, wants to 'see some good come out of this'
A bride-to-be in Tyler, Texas, was forced to call off her wedding at the last minute — but her loss is now another couple's gain.
Kolbie Sanders announced in a Facebook post on Sunday that she would be raffling off her pre-paid venue, along with decorations and any additional assistance she can provide, after she and her fiancé decided to call it quits before their Oct. 20 wedding date.
"With my engagement ending, I've come to find tremendous peace in knowing that I did the right thing for the both of us," she wrote. "With that being said, now I want to do the right thing by others and let some good come out of this decision."
WEDDING PHOTOGRAPHER WINS PRAISE AFTER BUMPING BRIDE'S STEPMOM OUT OF THE WAY
In order to enter her giveaway, Sanders only asked that entrants send along information about their own love stories, along with the reason they need the donation. She also put a 24-hour time limit on the entries, seeing as the wedding – and the $3,500 venue – needed to be scheduled for this coming Saturday.
After the story started making headlines, local businesses – including a bakery, a restaurant and a photographer friend of Sanders' – agreed to chip in and offer to provide free cupcakes, tamales and photography services (respectively) on the day of the nuptials. A makeup artist, hairstylist and event planning company also offered to donate some of their services, free of charge.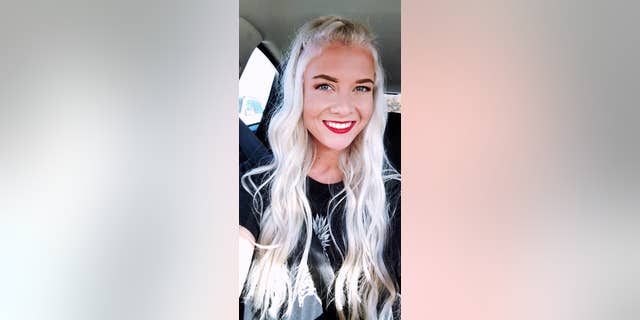 "I am overwhelmed with the responses I've received and amazing love stories I have read," Sanders posted in response.
COUPLE PLANS TO VISIT DISNEY WORLD, DISNEYLAND ON SAME DAY
The next day, Sanders took to Facebook Live to host her "drawing," putting the names of the prospective couples inside two colanders, (Warning: Some language is NSFW)
"I'm really nervous, I'm really excited for whoever wins this," she said. "I did not expect it to go as viral as it did. I've had 4,000 people share it — over 4,000, so I want to thank everyone for messaging me," she added, before saying that there were about 45 names in the running.
Finally, Sanders pulled out a slip of paper with the name "Halie" on it.
"I'm really excited that she won," said Sanders.
Since the drawing, commenters have taken to Facebook to shower Sanders with praise for the kind gesture.
"Sorry your dream wedding did not work out. What a sweet, beautiful person you are for wanting to bless others. May God give you many blessings in your life," one person wrote.
"You are such a blessing! Yes, the world definitely needs more of you!! May God continue to bless you as you bless others," said someone else.
FOLLOW US ON FACEBOOK FOR MORE FOX LIFESTYLE NEWS
And now that Sanders is no longer engaged, another Facebook user had an idea of what she should do next.
"Can I just say all I'm thinking about is... she's gonna be the next bachelorette! I actually never watch that show but it's just popping up in my head."