Teenage 'Corpse Bride' admits to faking Instagram photos all along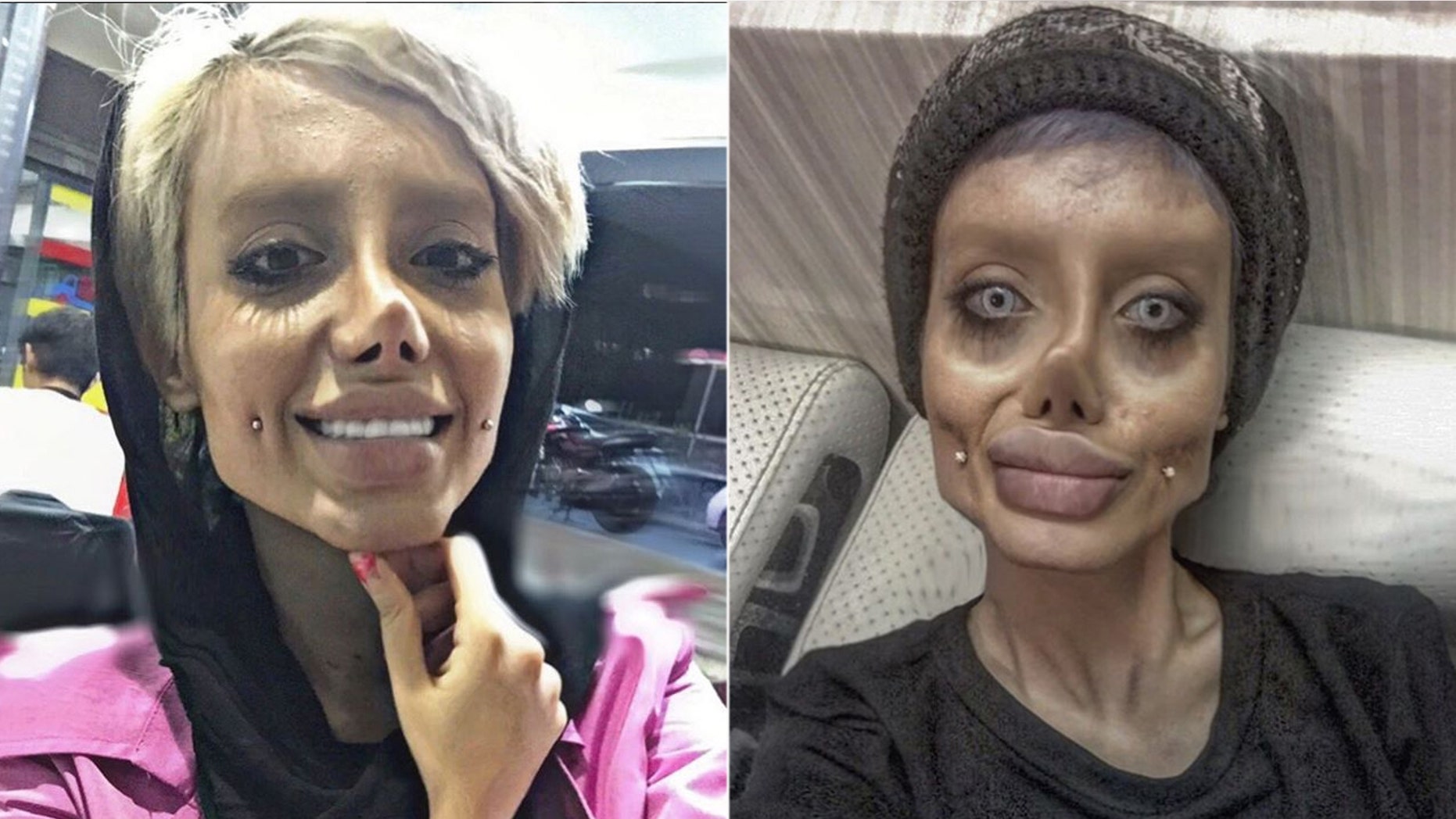 An Iranian teenager who claimed to have underwent 50 different surgical procedures to look like her muse, Angelina Jolie, was apparently faking the whole thing.
Sahar Tabar from Tehran, Iran, had originally claimed she transformed herself to look more like — in her eyes — the Oscar-award winning actress. Many of her 408,000 Instagram followers were struggling to see the resemblance, though.
MOM BLAMES PLASTIC SURGERY ADDICTION ON 'SELFIE DYSMORPHIA'
Judging by the photos posted to her Instagram, where the 19-year-old posted selfies of her drastic new look, Tabar appeared to have undergone lip injections, cheek implants and a nose job.
But now, Tabar says her "zombie" look was actually created via a combination of makeup and photoshop, and that she began posting the photos as a way to amuse herself, Sputnik News reports.
Indeed, more recent photos Tabar posted to Instagram show that her nose and cheekbones are quite different than what she previously presented online.
But despite Tabar's recent revelation, many were not buying the teen's plastic surgery obsession in the first place. The severity of Tabar's look had several calling her out for using prosthetics and make up to make her face appear more angular and enhance certain features.
FOLLOW US ON FACEBOOK FOR MORE FOX LIFESTYLE NEWS
Naysayers had also pointed out that pictures on her Instagram account – which appeared to be fairly new, since only about 30 photos had been posted – are inconsistent with nose and cheek placement. Sometimes her nose is more upturned than others. Her jaw also appears to be more defined in certain photos than in others.
When news of her odd features initially began making headlines in late November, outlets had nicknamed the waifish teen "Corpse Bride," after the 2005 animated Tim Burton film.