Tanning mishap leaves Adidas logo on woman's leg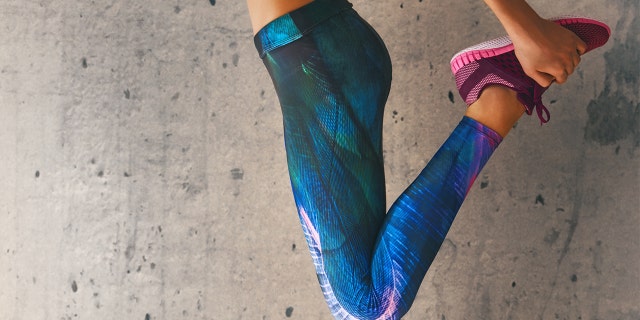 NEWYou can now listen to Fox News articles!
There's a new way to show your logo love, and it's as easy squeezing of a tube of tanning lotion.
On Oct. 1, Eve Mallon, of Scotland, put on a pair of Adidas pants a little too soon after getting a spray tan, and took to Twitter to warn others of her beauty blunder.
VAMPIRE BREAST LIFTS ARE THE NEW BEAUTY FAD
"That's the last time [I] work out with tan on btw ahahah," she noted, tweeting a photo of her leg clearly imprinted with the sportswear company's name.
The tweet has since gone viral, winning over 48,000 likes, nearly 6,000 retweets, and almost 300 comments in matter of days. Mallon's cosmetic warning apparently resonated with the Twitterverse, too, as many shared similar tales of artificial bronzing gone wrong.
Incredibly, one fellow Twitter user shared a picture of the exact same (presumably unintentional) Adidas imprint on her leg.
WELLNESS BLOGGER BELLE GIBSON FINED OVER $322,000 FOR FAKE CANCER CURE CLAIMS
While it's not clear exactly how Mallon got the stamp, it's likely she put on the workout leggings soon after tanning, Yahoo Lifestyle reports.
"With traditional self-tanners, the rule is not to exercise, sweat, get wet, or wear excessively tight clothing for at least eight hours," Sophie Evans, St. Tropez skin-finishing expert, told the site. Evans believes that Mallon put on the fitted pants soon after applying the tanner, causing the fabric to cling to the formula and lift it from the skin.
FOLLOW US ON FACEBOOK FOR MORE FOX LIFESTYLE NEWS
Mallon's hilarious Adidas imprint even caught the eye of the athletic wear empire.
"We'd say it's fate. Way to rep the Three Stripes, Eve. We see you," Adidas tweeted from their verified account on Oct. 2.
Acting fast before the logo could fade, Mallon cheekily retorted "Soooo, does this mean i get free stuff?"
Adidas has yet to reply.