Swimsuit company makes bikinis from garbage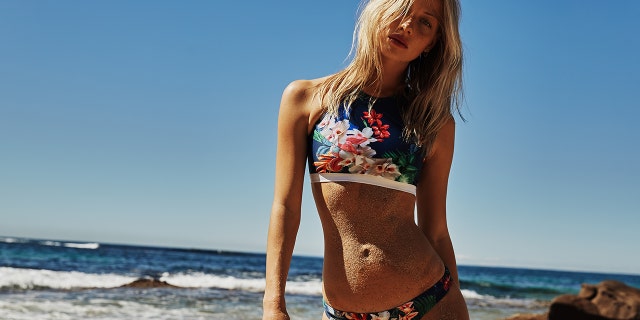 Talk about going back to nature.
Just in time to commit to a healthier 2018, Australian swimwear label Seapia has rolled out new looks made of recycled plastic for their signature bathing suit line. Founder Fiorella Pia Castro says that Seapia's swimsuits are made from bottles, bags and fishing nets that would otherwise wash up on the beach, and that's exactly the point.
THIS MAKEUP ARTIST USES REAL DEAD INSECTS FOR HER CREEPY CRAWLY LOOKS
"These plastics could have been collected from the very beaches on which you will be wearing the swimwear, which provides a unique and rewarding experience for the wearer," she told Whimn in a Jan. 23 interview.
FRENCH POLITICIANS PROPOSE FINES FOR MEN WHO SEXUALLY HARASS WOMEN ON THE STREET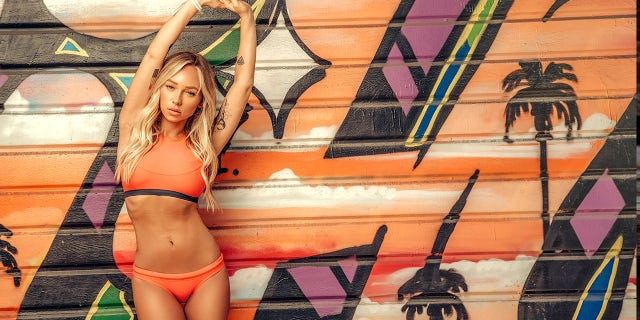 The brand takes sustainability a step further, crafting the suits with water-soluble inks, organic packaging and a no-plastic-in-the-supply-chain practices, too. Believing that "beauty doesn't stop at the fabric," the company's Facebook page elaborates that from start to finish of the production process, "the very threads that create this collection have been produced using sustainable methods that turn recyclable products into quality soft materials"
The Costa Rica-born designer credits her University of Technology Sydney degree and Master of Design from Milan's Domus Academy, in addition to the fortunate discovery of the eco-conscious fabric and desire to create a sustainable product, as the impetus to launch Sepia.
FOLLOW US ON FACEBOOK FOR MORE FOX LIFESTYLE NEWS
"The fabric was the idea of an Italian mill producer and a project that has taken years and quite a lot of investment to realise. I was very fortunate to come across this fabric a couple of years ago and that was the main inspiration to do a swimwear line," Castro told Clique of The Adelaide Review. "I wanted to create an environmentally responsible label that gives customers a choice of more thoughtful products to counter the rise of fast-fashion clothing which contributes to waste."
With a bikini top and bottom set beginning to retailing around $110, more or less the going rate for women's designer swimwear nowadays, the collection puts a whole new spin on eco-chic – and reason to splurge.
With ocean pollution harming everything from the global landscape to sea creatures themselves, cheers to doing good while you look good, too.