Sports Illustrated model declares 'Instagram isn't real life' in body-positive post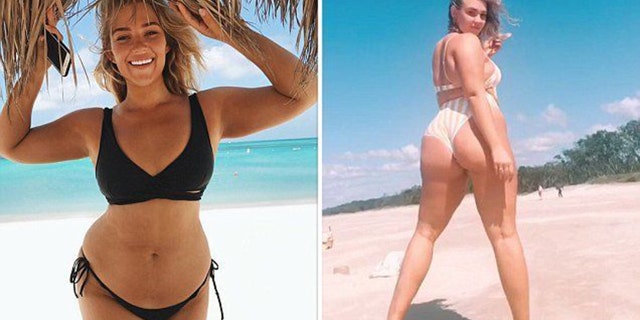 With the filtered world of Instagram and its influencers becoming more popular than ever, one Sports Illustrated model is winning applause for illuminating a different story and reminding users that real life is often not as picture-perfect as the platform makes it seem — and that's OK.
Earlier this week, Australian plus-size model Kate Wasley took to Instagram to share a refreshing message of body positivity with her following of nearly 280,000.
"It takes so little time to alter a photo & so little time to compare yourself to the altered reality we constantly see on Instagram," she captioned a short video of a photo of herself on the beach in a bikini.
NEW MEXICO TEENAGER PRAISED FOR 'PERFECT' TIRED MOM COSTUME
With her frame lifted and tightened, and her skin smoothed over, as models' bodies are for many a fashion photo shoot, the 24-year-old stresses that comparing yourself to other people's "best fragments" is not a "fair fight."
"It might be Photoshop, it might be a pose, it might be that the person your (sic) comparing yourself to is a completely different build &body type to you. When you compare yourself to someone online you're probably thinking of yourself at your worst & you're comparing that to someone's best fragments of their life that they choose to share with the world," Wasley continues.
"Everyone compares themselves in one way or another but so often it isn't a fair fight. Instagram isn't real life," she concludes.
Evidently striking a chord of resonance with many, the honest post has since been liked nearly 19,000 times and sparked hundreds of comments.
"Such a great message, you are gorgeous," one fan wrote.
FOLLOW US ON FACEBOOK FOR MORE FOX LIFESTYLE NEWS
"Are you kidding me? Wow! Thank you for the heads up," another agreed.
Though Walsey's post is gaining buzz online, it's not nearly the first time that the blonde beauty has championed the importance of self-love and acceptance. She runs the empowering blog Any Body Co with her friend and fellow model, Georgia Gibbs.