Our American Dream – Walking on Air (in Manolo Blahniks)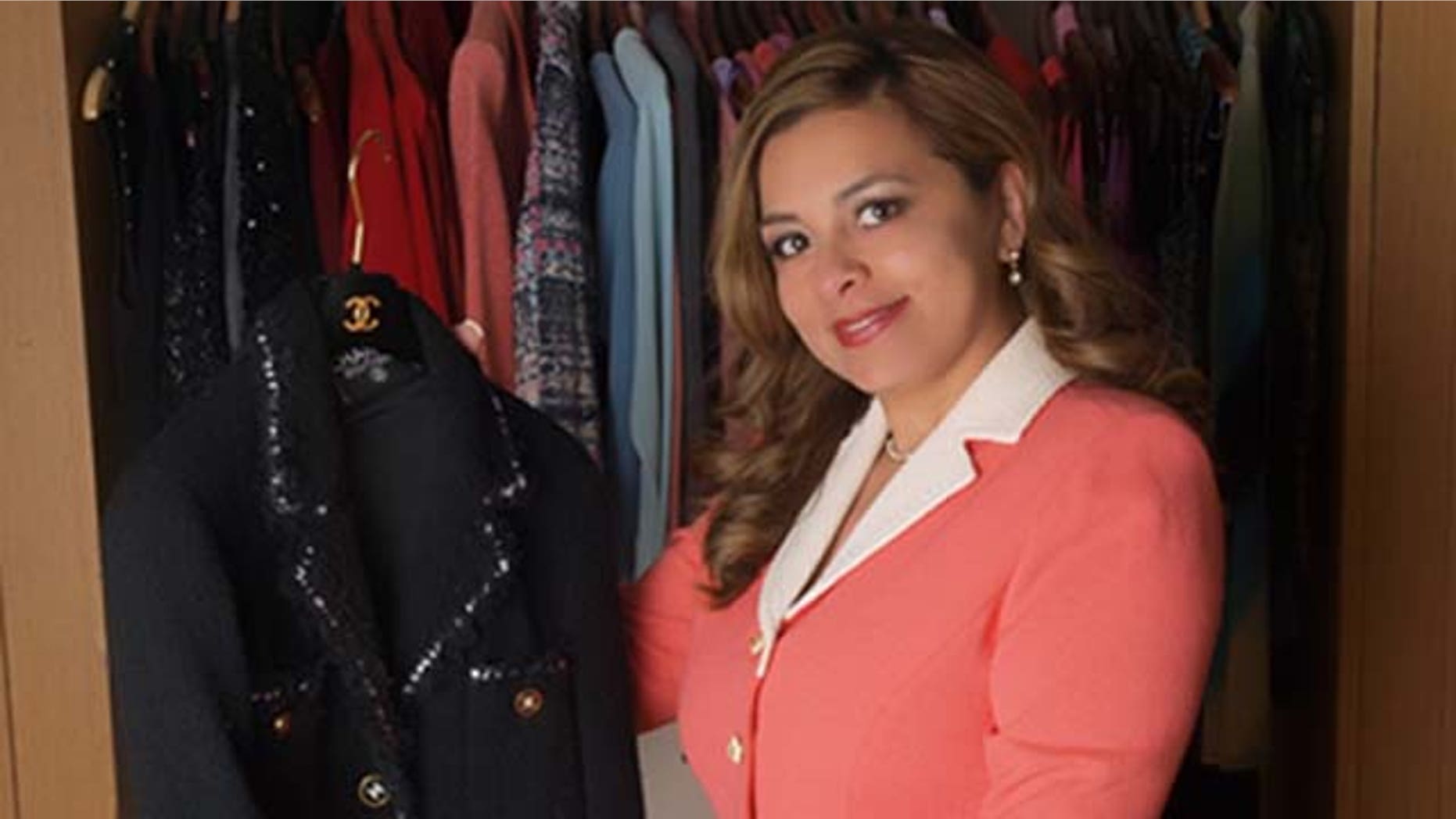 One out of every four new businesses in the United States is started by a Hispanic. In all fields of endeavor, across the United States, Latinos are working to uphold their place in American society. Fox News Latino is proud to present "Our American Dream" – a series of snapshots and profiles of Latino success stories made in America.
It's easy to picture Adriana Spitzer as a little girl in Colombia dressing up her dolls with different outfits.
"I always wanted to have my own boutique," says Spitzer. But not even in her wildest dreams did Spitzer ever think that one day she would have dinner with top designers like Manolo Blahnik or help celebrities look their best for important events.
Spitzer was 19 years old when she came to the U.S. as an exchange student. Only a year after arriving at the land of opportunity, her dad passed away.
"My mom didn't know what to do, so I told her to come to the U.S. with my six brothers and sisters."
To support her family, Spitzer quit school and began working in low-paying jobs in areas such as retail.
"I used to have two to three jobs at a time and it still wasn't enough to support my family," she says.
Her eye for fashion helped her work her way up in the haute couture business. While she was working as a designer consultant at Nordstrom, Spitzer's clients would give her the clothes that didn't fit them anymore.
"I had so many outfits that I decided to have a party at home and sell them."
Spitzer sold over $3,000 worth of clothes in one hour. She saw the potential of the resale business and, with the help of her clients, family and friends, she continued to have resale parties at her house.
But then, her goals grew bigger in size and vision — she wanted to open her own boutique where she could resell designer clothes.
"My goal was for my clients to feel they were in a Chanel store," she says.
After taking some courses on small business management, Spitzer put her plan into action.
"I found a space that was half the size of a cramped garage and had no air conditioning," she says.
Spitzer also convinced the owner of St. John clothing company to give her the samples and items from fashion shows and photo shoots. Using well-worn mannequins and furniture, in 1998 she opened Bellissima Couture Resale Boutique in Corona Del Mar, Calif.
"I couldn't afford any employees, so my mom would help me with the mannequins. And my sister was my accountant," says Spitzer, adding that she owes her success to her family.
Twelve years later, Bellissima Couture has over 1600 consignments, including items from Prada, Hermes, and Channel, among others. Her boutique is 2,200 square feet and is considered the best-kept secret in Southern California.
Spitzer, who will open a second store the beginning of next year, considers herself proof that if you have the desire, you can achieve the American Dream.
"This country gives you plenty of opportunities to succeed, but you have to take advantage of them."
She has dressed a slew of celebrities — she can't name names because the celebrities do not want anyone to know they used second-hand clothes or purses.
"For a little girl from Colombia like me, who today owns her house, travels around the world and has no debts, it's a huge accomplishment. I could not have done it in Colombia."
Spitzer's success story illustrates the fact that, more and more, Latinas are becoming successful entrepreneurs. Today, one of every four new businesses in the U.S. is owned by a Latina, according to the 2010 U.S. Census.
"We Latinas grew up watching our parents work very hard and we're not afraid to try something new and fight for what we want," she says.
Her business has helped her support her family and has given her a financial windfall. Spitzer has over 20 awards for her achievements. In 2004, she was named Hispanic Business Woman of the Year by the National Hispanic Business Woman Association.
But her biggest achievement, the single mom says, is the success of her 25 year old son, Christopher, who graduated college from the University of Wisconsin.
"He is my reason to live."
Follow us on twitter.com/foxnewslatino
Like us at facebook.com/foxnewslatino