Mariachi Guinness World Record Broken At Rose Bowl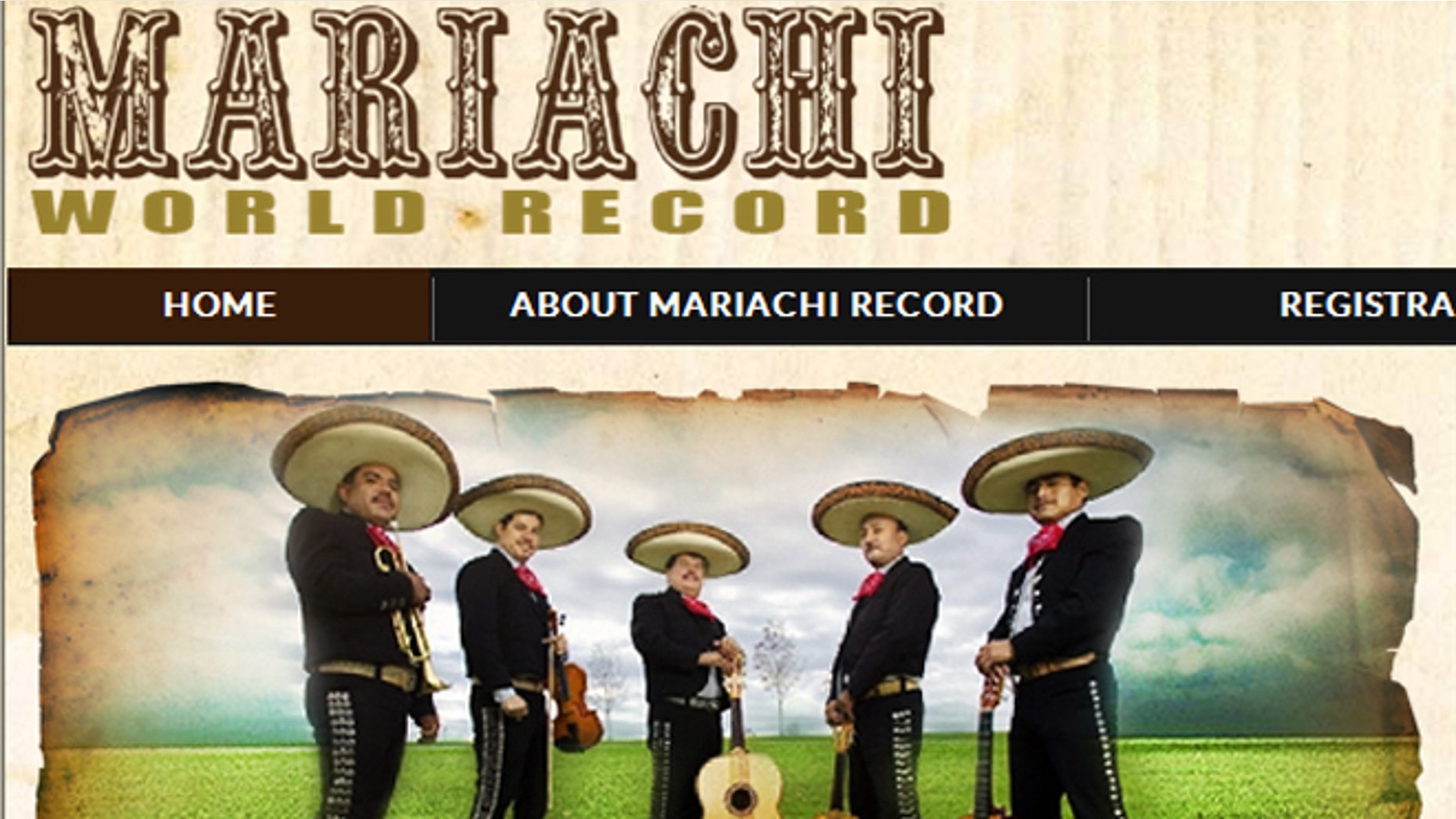 Ay, ay, ay, ay
Canta y no llores ...
There was plenty of singing at the Rose Bowl Sunday after a Guinness World Record was broken for the largest number of mariachis playing at the same time in a single location.
"The crowd was singing it with them."
The five-minute performance, led by mariachi superstars Sebastien De La Cruz and Los Camperos, just barely made mariachi history. There were 566 musicians in the stadium on Sunday – a tad more than the 555 mariachis that broke the world record three years ago when they performed at a conference in Tucson, Ariz.
The Last Record Holder:
The last record holder for the most mariachi group performing simultaneously in one venue was 555 and was achieved at an event organized by La Frontera Tucson International Mariachi Conference in Tucson, Ariz., on 22 April 2010, according to Guinness World Record.
The singers sang "Cielito Lindo" during the halftime of the Mexico vs. Panama soccer match in Pasadena, Calif. They also sang "El Son de la Negra."
"The crowd was singing it with them," Pasadena city spokesman William Boyer told the Los Angeles Times.
The serenade celebrated the inauguration of 2013 Gold Cup and the renovation of the Rose Bowl Stadium, according to the  event's website.
De La Cruz, a Texan who at 11 years old has already made a splash in the mariachi world, made national headlines last month after his performance during the NBA Finals. Hundreds came out in the young boy's defense after some mocked him on social media for singing in traditional mariachi attire – criticism that drew a national outcry.
Former professional boxer and current promoter Oscar de la Hoya also attended the event.
Follow us on twitter.com/foxnewslatino
Like us at facebook.com/foxnewslatino