Macy's attacked online after announcing Muslim-friendly clothing line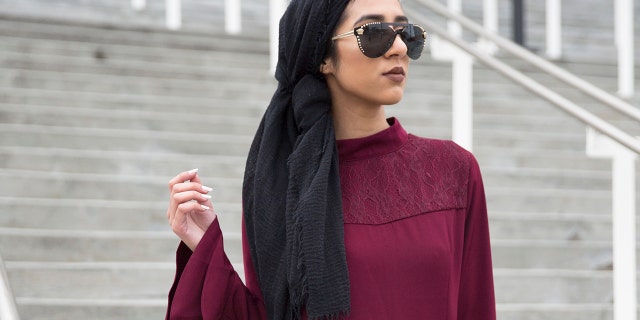 Macy's has come under fire after announcing an upcoming fashion collection catered to Muslim shoppers, featuring hijabs and more modest clothing options.
The nationwide retailer has partnered with Verona Collection, a modern Islamic clothing boutique, founded by Lisa Vogl, who graduated from Macy's minority- and woman-owned business development program in 2017.
On Verona Collection's website, Vogl said her mission to create the fashion brand came after she converted to Islam and "had a stark realization: modest and fashionable clothing were both hard to acquire and difficult to afford."
STUDENT TOLD SWEATSHIRT AND JEANS VIOLATED SCHOOL'S DRESS CODE
Vogl started on the collection to give women who were seeking modest clothing more options.
"Verona Collection is more than a clothing brand. It's a platform for a community of women to express their personal identity and embrace fashion that makes them feel confident on the inside and outside," Vogl said in a news release last week.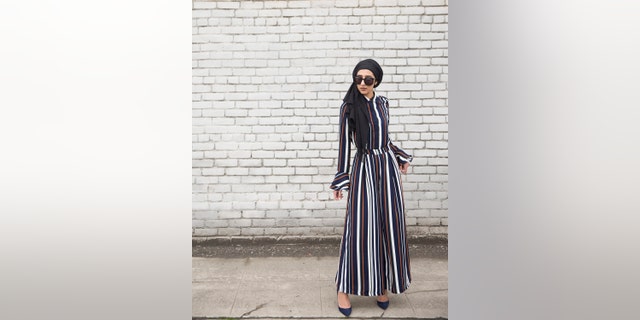 The collection will revolve around affordable – and modest – clothing for both Muslim and non-Muslim women.
"Verona Collection offers a unique and understated elegance through everyday essentials designed for versatility and comfort, and through our partnership, we can better serve our customer looking for modest fashion." Cassandra Jones, senior vice president of Macy's Fashion, said.
However, not all are happy about the new clothing line because of the inclusion of the hijab – a head covering worn in public by some Muslim women – which many see as a sign of female oppression.
On social media, people are calling out the giant retailer over the headwear.
One writes, "#Macy's new clothing to promote "diversity". While women in middle eastern countries are risking their lives to take the #hijab off, Macy's wants women in #America to put it on."
Another tweeted, "Meanwhile, in the United States, Macy's decides to sell hijabs in order to futher advance the Muslim Brotherhood's agenda. Freedom Fighters are arrested in Iran for removing their hijab."
"The hijab is male domination and subjugation of women - as the brave women of Iran are trying to show the world. You're aiding and abetting this abuse. My family is done with @Macys."
The hijab has been the source of the Girls of Revolution Street protests, where women in Iran, who are forced to wear the head covering by law, have been removing them and waving them as flags to object against the state-mandated law.
"The message is very clear and very specific—that women want to be able to choose if they wear hijab or not," Nasrin Sotoudeh, a human-rights lawyer in Tehran, told the New Yorker. "This is a civil-disobedience movement. Women know what the laws of the land say about hijab, and, based on that, they chose to protest."
Though, some were proud of the move on Macy's part to be more inclusive.
"So proud of Verona Collection for their partnership with @Macys. It goes to show that modest fashion is here to stay and inclusive of all women, not just Muslims," one person wrote.
Another tweeted, "Congratulations to @LisaMVogl and the entire @VeronaCollection team for launching their collection with @macys today! This is the first time that we know of that a modest fashion line has found a place in a major national retailer!"
FOLLOW US ON FACEBOOK FOR MORE FOX LIFESTYLE NEWS
"Wow Macy's. Although I'm not a hijabi but this extremely good," wrote another.
Hanna Yusuf of The Guardian has also argued in defense of her hijab, calling it a feminist statement when she wears it.
"In a world where a woman's value is often reduced to her sexual allure, what could be more empowering than rejecting that notion?" she said.
Macy's is one of the latest United States-based retailers to start offering hijabs, joining athletic brand Nike and youth fashion outpost American Eagle.
The collection will be sold online starting February 15.