Latinas for Change: Nathalie Rayes leaves her mark across the country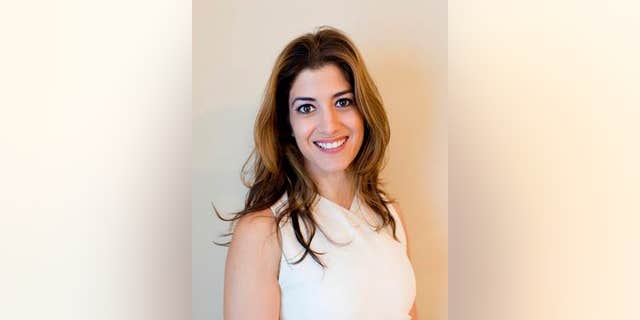 Nathalie Rayes is one of those flourishing Latinas in the U.S. whose path to success started with not a word of English in her vocabulary.
She came to the United States from Venezuela at 9 years of age; 17 years later she was holding a senior position in the Mayor of Los Angeles' Chief of Staff office. Here, she said, she helped create the first Office of Immigrant Affairs in the city of L.A.
Her immigrant roots continue to inform Rayes as one of California's most distinct Latinas – or perhaps the nation's, since she now resides in Massachusetts.
In the last year alone, UCLA Luskin of Public Affairs recognized her as "Alumna of the Year" and President Obama appointed her to the Board of Trustees of the Woodrow Wilson Center for International Scholars in Washington, D.C.
For the last nine years, Rayes has managed public affairs in the United States for Grupo Salinas, a Mexican conglomerate with primary operations in broadcasting, retail, banking and financial services.
Here she also serves as executive director of Fundacion Azteca America, the philanthropic arm of the group, which seeks to improve the quality of life of Latinos in the U.S. by partnering with existing nonprofits to empower, create awareness and motivate change on social and civic issues.
Among her top achievements at the Foundation, she said, is helping launch the first Aspen Institute branch in Latin America – one that is already up and running in Mexico City.
Rayes and her colleagues are also launching a new group within the Aspen Institute called "Latinos and Society."
"We want to create a pipeline that feeds into an Aspen community that embraces Latinos. We want to increase awareness of the issues that affect our nation's Latino population — in particular, immigration and innovation," she told Fox News Latino.
"This means elevating promising Latinos that are the future leaders and entrepreneurs in society," she added.
Rayes dispensed a piece of advice for young Latinos trying to make their way through – first and foremost, she said, it is important to find one's true element and don't be afraid to fail.
"Failure is inevitable part of the path to any success," she said. "Success and innovation are not an upward trajectory."