Latinas for change: A former White House aide is heading Facebook-led effort to connect the region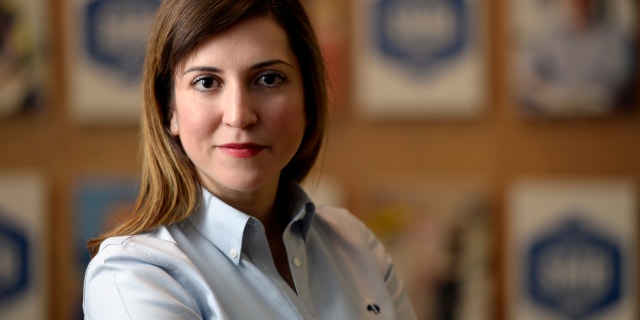 NEWYou can now listen to Fox News articles!
Francesca de Quesada Covey's job is to connect as many Latin Americans as possible.
At Internet.org, de Quesada Covey leads Facebook's partnership efforts to get Latinos without access to the web online so that they can get health, employment and other basic information.
"I spend half of my time in Latin America," she told Fox News Latino. "The rest of the time I'm in London where I work out of Facebook's offices."
Born in Miami to Cuban immigrants, de Quesada Covey studied political science at Columbia University in New York before earning a Master's degree in finance at Sciences Po in Paris.
"When I left grad school, I wanted to do something that would have impact on people's lives," de Quesada Covey said. "I wasn't sure what that job would be but I was hopeful."
After briefly working in finance, de Quesada Covey moved to Washington, D.C. She worked in the White House's Office of Public Engagement.
In August 2013, she joined Facebook's D.C. office, working on strategic partnerships inside the Beltway, where she remained until last September, when she moved to London to take on her current role.
Broadly Internet.org is a Facebook-led initiative bringing together technology leaders, nonprofits and local communities to try to get Internet access to the two-thirds of the planet that lacks it.
"My focus in Latin America is to help develop content partnerships for our free basic services to help people in the region understand the power of the Internet and bring them into the knowledge economy," said de Quesada Covey. "We launched earlier this year in Colombia and Guatemala. Our focus has been to work with local and regional social enterprises, organizations and developers."

"One of the partners in Colombia is a small start-up called 1doc3, which connects people with doctors," she told FNL. "One of the coolest things about the project is that the doctors answering questions are now being asked questions they've never heard before from new areas of the country, including questions on maternal health and child care. It's those moments when you realize that the work you do is helping improve the lives of people."