Latinas for Change: Alejandra Campoverdi's roots have helped her reinvent the media landscape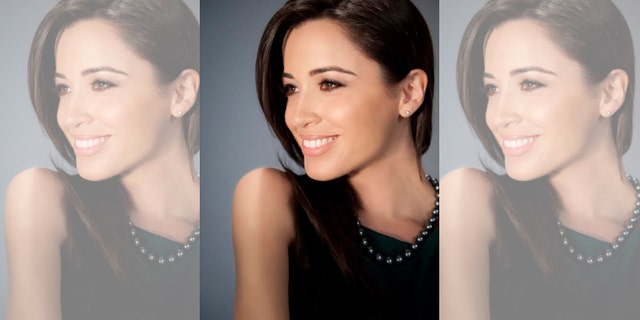 Raised in Los Angeles by a single mother from Mexico, Alejandra Campoverdi has spent her career changing the national media game.
Campoverdi learned the value of hard work early.
"I spent a good part of my childhood crammed into a tiny apartment with my [grandparents], aunts and mom," Campoverdi told Fox News Latino. "It was all-hands-on-deck from Day 1, and I've been working since a young age."
Her work ethic took Campoverdi from humble beginnings on the West Coast to Harvard's Kennedy School of Government. After graduating with a Masters' degree, Campoverdi turned down a scholarship to business school and joined instead the presidential campaign of then-Senator Barack Obama. After the election, she became the White House Deputy Director for Hispanic Media.
"I'll never forget one particular time I briefed President Obama before an interview in the Oval Office," Campoverdi said. "I realized the enormity of the moment – that I was the Latina sitting with the President of the United States as he was interviewed by Latina Magazine. It reminded me of the opportunity my mother sought when she immigrated to the United States, and when I later had the opportunity to introduce her to President Obama, I couldn't have been prouder to watch her dreams come full circle."
In 2012, Campoverdi left the Beltway for Miami where she was named senior advisor for innovation and communication strategy at Univision Network News. While there, she was a part of the team that launched Fusion, a joint venture between the Hispanic media giant and ABC/Disney.
Campoverdi has since returned to her roots in California where she now works for the Los Angeles Times. Last month, Campoverdi was named managing editor of #EmergingUS, a joint venture between Pulitzer Prize-winning journalist José Antonio Vargas and the Times. The project focuses on race, immigration, identity and multiculturalism in America.
"I couldn't be more excited about #EmergingUS, and its capacity to incite conversations, disrupt entrenched narratives and deconstruct myths of our individual and collective American identity," Campoverdi told FNL. "I consider it both a professional and a personal privilege to be a part of its inception."
Campoverdi is also on the executive advisory board of the Harvard Journal of Hispanic Policy. She founded a non-profit called A Fighting Chance Now, which seeks to empower Latino youth.
In April, UCLA's Anderson School of Management will honor Campoverdi for her commitment to diversity and empowering communities.
Explaining the many pies she's got a finger in, Campoverdi says, "To make a lasting mark, it's critical to use the power of your perspective to truly innovate the environments you gain access to."